Giving every student the opportunity to demonstrate their best work is something that all teachers should work toward.
While Chromebooks have some great accessibility features, your students may benefit from additional support.
Here are some of my favorite accessibility extensions for supporting students with special learning needs.
What is it like to have a learning disability?
If you haven't struggled with a learning disability, it can be hard to imagine how your daily life would be affected.
Funkify is a Chrome Extension that simulates common disabilities including blurry vision, dyslexia, and poor motor control.
This is a great accessibility tool to help teachers and students understand the challenge of learning with a disability.
Related post: Chromebook Accessibility Features for the Classroom
Chrome extensions for students with special learning needs
Immersive Reader – Students can activate Immersive Reader to have the text from nearly any website read aloud to them. Immersive Reader features a very natural voice and can also translate into dozens of languages.
The only downside to Immersive Reader is that it doesn't work inside of Google Docs, Slides, Forms, etc.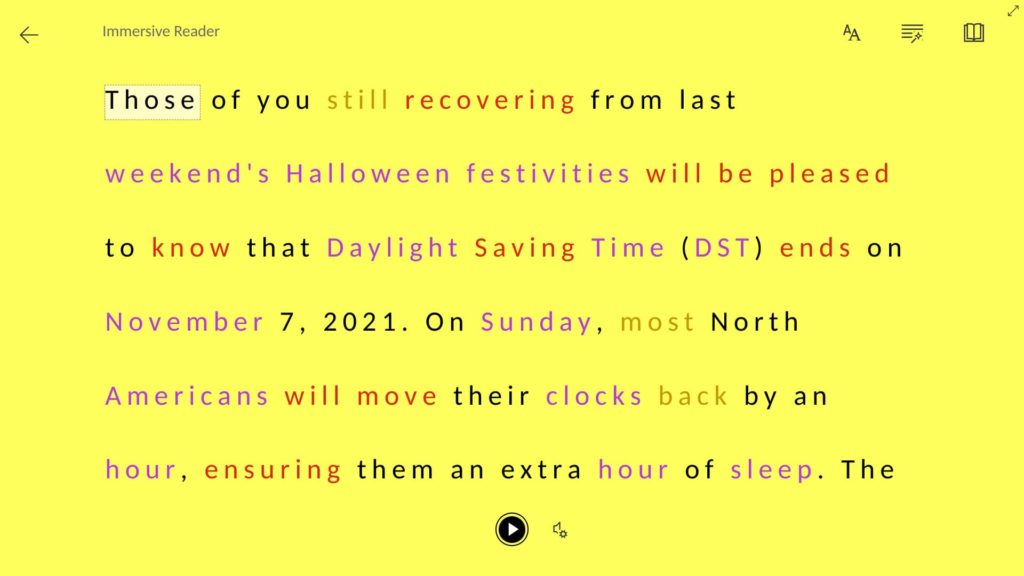 Unclutter – Got a site that's filled with ads? Get rid of them with Mercury Reader. This is a great tool for anyone who reads a lot of articles on the web!
Brisk Teaching – this Chrome extension uses AI to rewrite any article at the reading level that you specify. This extension is a great resource to support students who are reading below grade level.
Google Dictionary – This simple Chrome Extension provides word definitions and pronunciation on any web page.
Read & Write for Google – Read and Write supports students as they are working in Google Docs. RW provides a collection of tools including read-aloud, picture dictionary, highlighters, and word prediction.
The free version of Read & Write includes text-to-speech and translation for Google Docs. Teachers can request a free upgrade here.
What did I miss?
This is by no means an exhaustive list of accessibility tools. If you have additional recommendations, let me know by leaving a comment!