You spend a lot of time at school. Why not have a little fun!
Here are 5 tricks and fun things that you can do with your students, staff, or administrator.
Most of them will require briefly accessing someone's Chromebook (without them knowing).
You can also make friends with your IT director and push some of these tricks to student devices (temporarily) using the Google Admin Console.
Whether it's April Fools Day or you just need a laugh, these Chromebook pranks are harmless and highly entertaining!
Google Gravity
Google Gravity is a spoof Google homepage that "falls to pieces" as soon as you move the mouse. Set up this prank by going to Chrome Settings > Appearance > and changing the default home page to this link.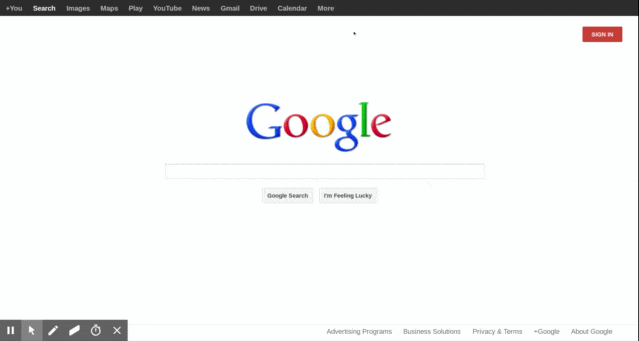 Even after Google falls to pieces, the search box still works!
Fun with Wallpaper
The Google Admin Console has the ability to push out wallpaper to the Chromebooks managed by your district. This provides all sorts of entertaining possibilities!
Broken Screen – find an image of a shattered computer screen and push it out to all of your students. They will freak out when they think (for a second) that their screen has shattered!
iPad – Turn your Chromebooks into iPads. Push out a wallpaper that looks like the home screen of an ipad.
Teachers – take a series of funny pictures featuring teachers and staff members and use them as student wallpaper.

Rickroll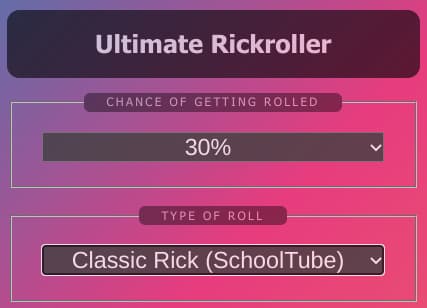 Possibly the oldest of all internet pranks, Rickrolling involves unexpectedly sending someone to Rick Astley's "Never Gonna Give You Up" music video.
The ultimate Rickroll Chrome Extension makes this a simple task! Install the extension on someone's computer to randomly send them to variations of the music video when they click on a link.
Tip: this extension includes support for Schooltube which makes it a great option for schools that block student access to YouTube.
Hair on Screen
Ever had a hair on your computer screen? It's super annoying and must be immediately removed!
Now imagine there is hair on your screen, but no matter what you do, you can't get rid of it.
Now you know what this extension does.
Cenafy
John Cena is an immensely popular pro wrestler with an over-the-top theme song and entry video.
The Cenafy Chrome extension is a variation of Rickrolling, with the loud and obnoxious appearance of the John Cena hype video.
One of the comments from the Chrome extension is from Charlie: "Opened up a new tab and it blasted out in the middle of class Lmao🤣 got detention but was worth it🤣🤣"
Prank 'em
I will wrap up this prank post with the ultimate prank extension: Prank 'em.
This one is super sneaky because you can adjust the frequency to make it unpredictable.
Options include turning images upside down, hiding the mouse cursor, making text blurry, or rendering everything in black and white.
I installed it on my own computer, forgot to disable it, and couldn't figure out why my screen was in black and white!
Have some fun, but don't get yourself in trouble! As with any prank, make sure it is in good taste and won't cause harm. When in doubt, err on the side of caution.