Chromebook Lesson Ideas
Chromebook Quiz for Students
About the Project
How well do your students know their Chromebook?
It's tough to use a Chromebook to do fun, interesting classroom projects if your students' don't know how to use them!
This Google Forms Chromebook quiz will assess how well your students can navigate their Chromebook.
Lesson Overview
This Chromebook quiz for students contains 20 questions that will assess basic Chromebook navigation. This quiz was designed with for middle or high school students, but can be simplified for elementary students.
Make sure you review the sample questions on the form template linked below. You may decide that some of the questions on this Chromebook quiz aren't necessary for your students.
Make a copy of the quiz and delete or modify any questions that aren't a good fit.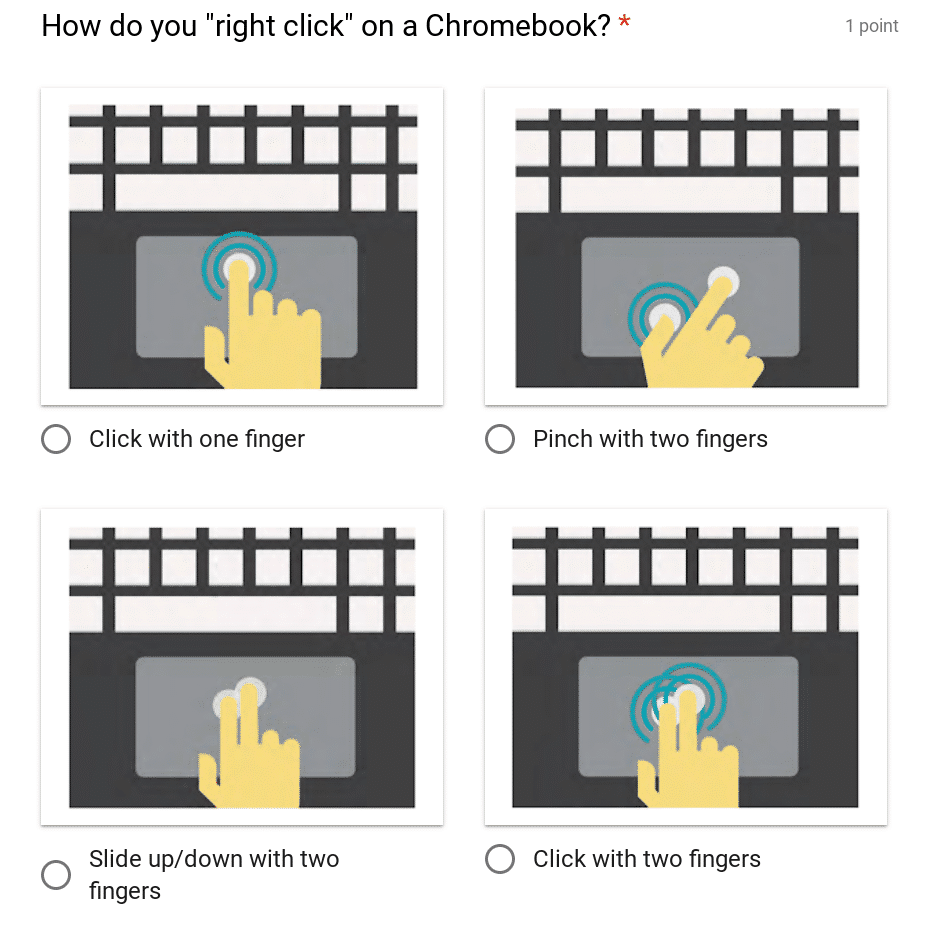 The final question on this Chromebook quiz asks students to describe your technology rules and policies. Make sure that you discuss your expectations with your students prior to assigning this quiz. Here are a few things you may want to discuss with them:
Can students listen to music while they do their classwork?
If a student finishes early, what are they allowed to do on their Chromebook?
What are your guidlines for getting Chromebook in/out of your classroom cart?
What happens if a student forgets to charge their Chromebook and it dies during class?
What happens if a student notices that they Chromebook they are using is damaged?
Tips and Suggestions
Before you assign this Chromebook quiz to your students you should spend at least one class period reviewing the parts and features of your Chromebooks. Here are some of the key things to review:
Managing tabs
Bookmarking a website
Installing and managing Chrome extensions
Accessing Chrome apps through the app launcher
Logging ou and restarting a Chromebook
Accessing the settings for your Chromebook
Taking a screenshot
Mouse skills (scroll, right click, etc)
Enabling/using accessibility features (dictation, select-to-speak)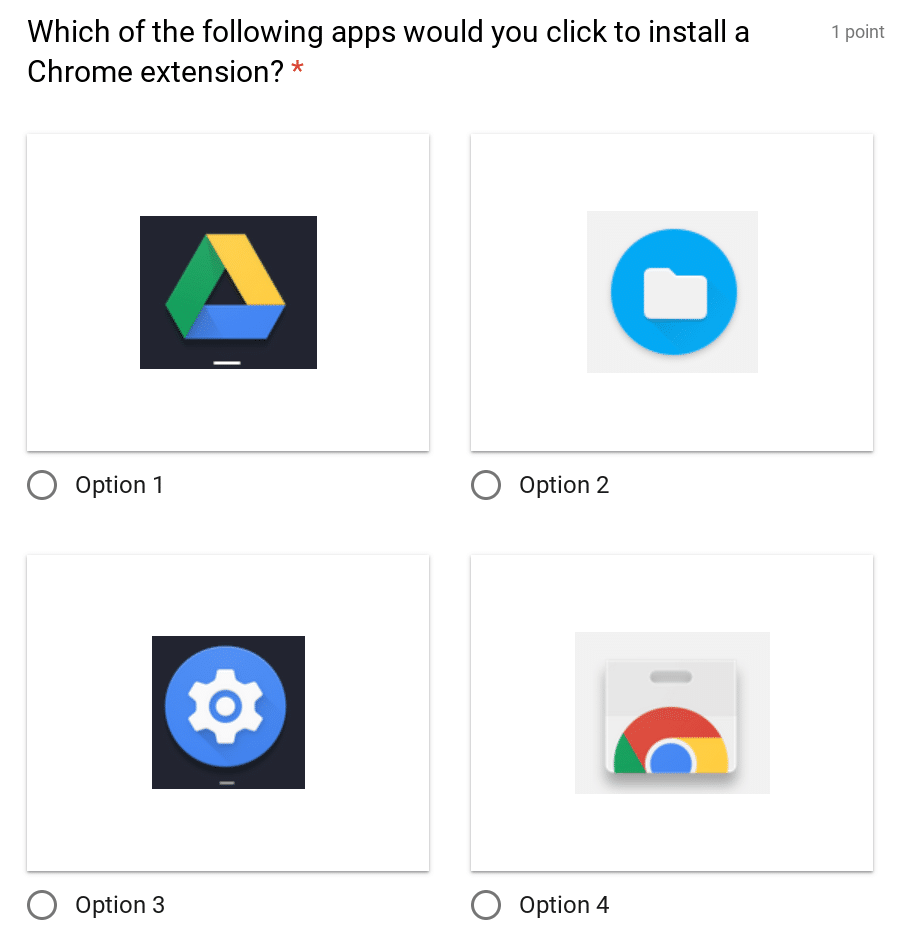 This is also a good time to explain a how a locked quiz works and your guidelines for taking a quiz on a Chromebook.
Lesson Resources