Carving a pumpkin is a fall tradition.
It's also super messy and a bit dangerous (knives?).
If you can't carve a real pumpkin at school, this digital pumpkin is a fun alternative!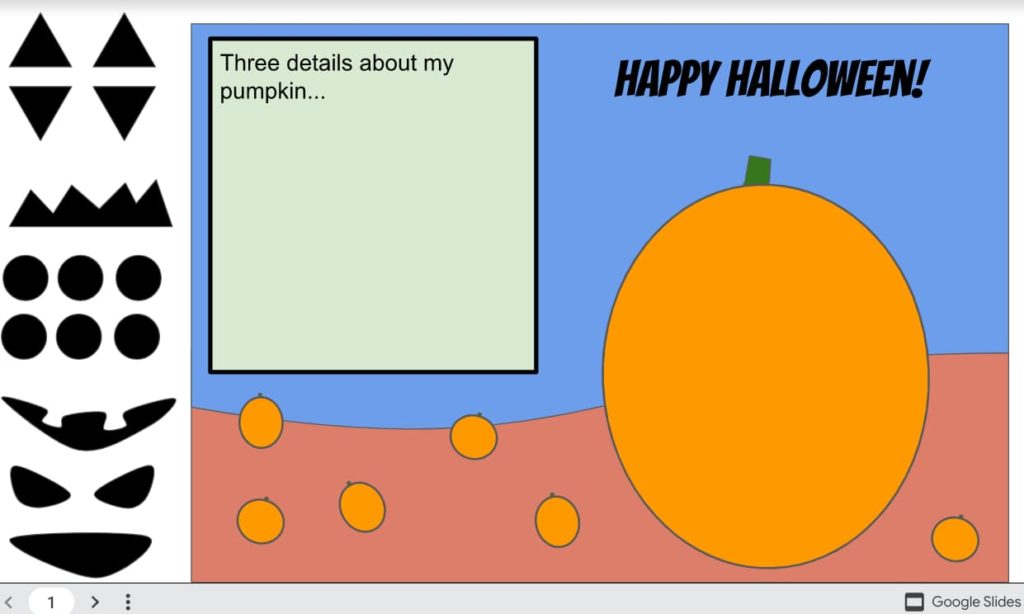 Google Slides pumpkin carving activity
I designed this activity in Google Slides so that we can work together as a class. Students love being able to look at the pumpkins created by their classmates.
I assign this activity through Google Classroom using the "students can edit" option.
It's a good idea to number students so that they know which slide they should be using.
The easy version of this assignment is for students to simply drag one of the provided shapes from the left side of the slide onto their pumpkin.
Older students can choose to draw their own shapes using the insert > shape menu. The poly-line tool is fun for creating wacky shapes.
An optional space for a writing prompt is included. You can have students describe their pumpkin, tell a short story, or list three facts about pumpkins.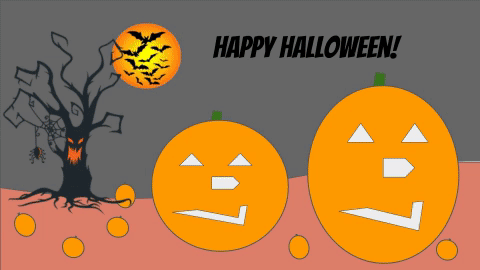 Additional ideas & extensions:
Social studies / English: Incorporate elements of your current unit into this carving activity (i.e. pumpkin must have a connection to roman mythology, or graphing equations).
Technology: create a stop-motion animation using Google slides.
Geometry: give students a list of shapes they must use.
Art: design a pumpkin based on an artistic genre.
Science: research the life-cycle of a pumpkin