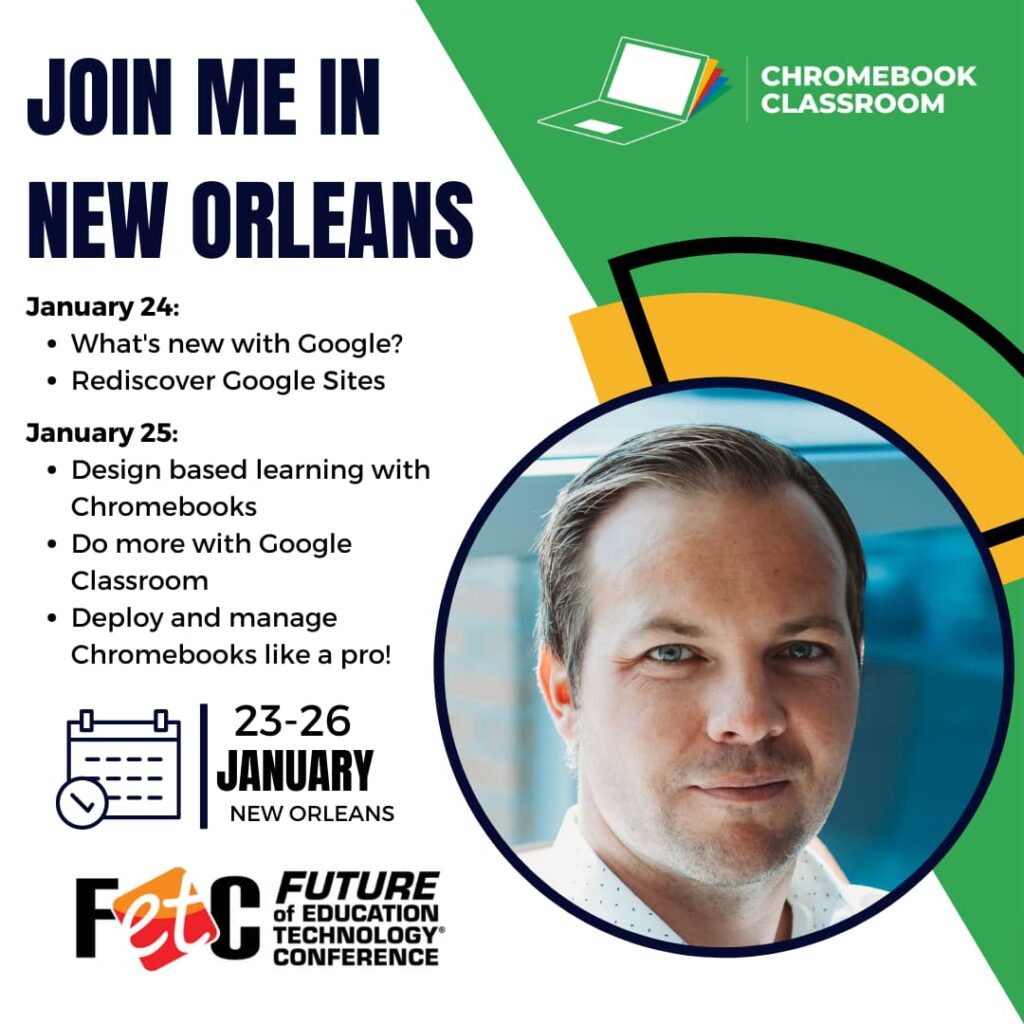 I'm heading to New Orleans for the first time to present 5 sessions at the 2023 FETC conference.
FETC one of the very first conferences of the new year and one of my favorites.
I really appreciate how the FETC organizers treat their speakers. As someone who has presented at a LOT of conferences, FETC does it right!
There is always great energy at FETC. There's something about gathering in a warm climate after the holiday break that is extra special!
FETC has traditionally been held in Orlando. This is the first year that the conference is moving out of Florida. This is also my first time visiting New Orleans! 🕺💃
FREE Chromebook Stickers!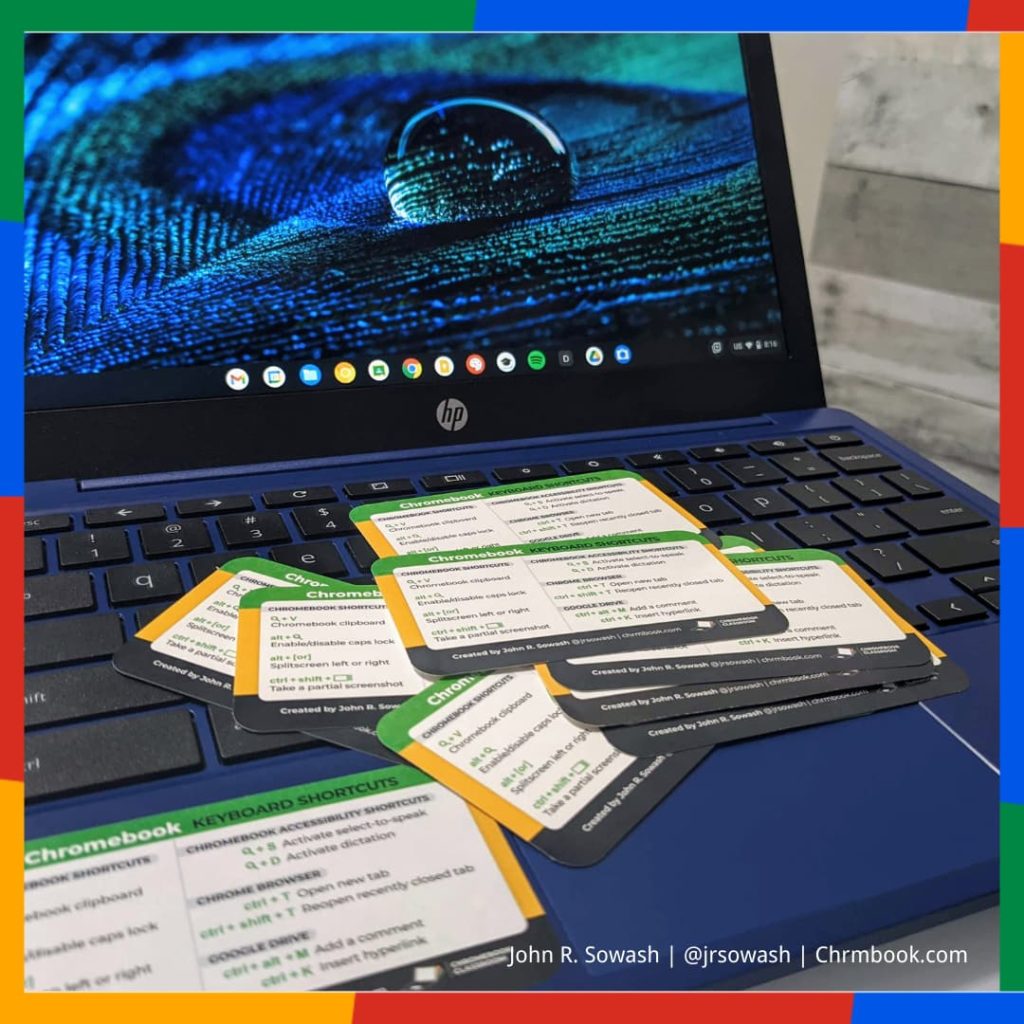 I will be attending some sessions and checking out the vendor hall on January 23 since all of my sessions are scheduled for January 24-25.
My wife and kids want me back home, so I will be leaving the conference after my last session on Jan. 25.
If you are attending the conference, track me down and I will give you one of my custom Chromebook shortcut stickers!
Here's a list of my sessions for FETC 2023
What's New with Google for 2023
Keeping up with constant updates and changes in the world of educational technology is challenging. This workshop is your shortcut to success! Get a rapid fire summary of the latest updates for popular products like Google Classroom, Drive, Forms, Earth, Chromebooks and more. You'll also hear about brand NEW tools and content you didn't even know about! Everyone will discover something new you can use immediately in your classroom!
January 23 from 2-2:45 pm
Free to all FETC attendees
It's time to re-discover Google Sites
Don't forget about Google Sites! With a new and improved user interface and NEW, modern themes, Google Sites is perfect for class web pages, student projects, club websites, parent pages, and portfolios. New elements for teachers make it easier than ever to design custom templates and assign sites through Google Classroom. Join me and rediscover Google Sites!
January 24, 2023 from 3-5:00 pm
Requires workshop registration
Bring your own device (Mac, PC, Chromebook)
Design based learning with Chromebooks
There's more to Chromebooks than Google Drive! This session will introduce you to three Chromebook-optimized tools for design based learning: Figma, Tinkercad, and Scratch. Get creative with Chromebooks as you prototype a new idea and bring it into the world through 3D printing and code.
January 25, 2023 from 8-10:00 am
Requires workshop registration
Bring your own device (Chromebook)
Do more with Google Classroom
Google Classroom isn't just a place to post homework; it can help improve your ability to connect with your students, respond to their needs, and challenge them with personalized assignments. This session will discuss how to improve lesson design with three NEW classroom features including practice sets, add-ons, and Screencast for Chrome. If you are using Google Classroom, this session will help you squeeze even more value out of this helpful tool.
January 25, 2023 from 11:00 am – 1:00 pm
Requires workshop registration
Bring your own device (Mac, PC, Chromebook)
Deploy and Manage Chromebooks like a pro
Get practical advice, tips, and tools for developing a successful Chromebook program at your school. Whether you are just getting started with Chromebooks, or are already managing thousands of them, you will learn essential tools, practices, and strategies for deploying, managing, monitoring, and protecting your devices. These tips will save you time and money and help ensure your devices are optimized for learning.
January 25, 2023 from 2-4:00 pm
Requires workshop registration
Bring your own device (Mac, PC, Chromebook)