On February 17, 2021 Google hosted a special virtual event for educators where they announced more than 50 updates to popular products like Google Classroom, Drive, Meet, and Chromebooks.
If you have an hour and a half available, you can watch the entire event here.
If you don't want to watch the entire event, let me summarize it for you!
Here's an overview of the major announcements from the learn with Google event.
Don't feel like reading this long post? Listen to this episode of the Chromebook Classroom podcast!
Google Classroom Updates
Google Classroom is getting several long-overdue updates! Personally, I am really excited about text-formatting in Classroom!
You can definitely see how many of these new features were conceived as a response to the COVID pandemic.
Photo-submissions, engagement tracking, and offline support have been popular requests since schools closed last March.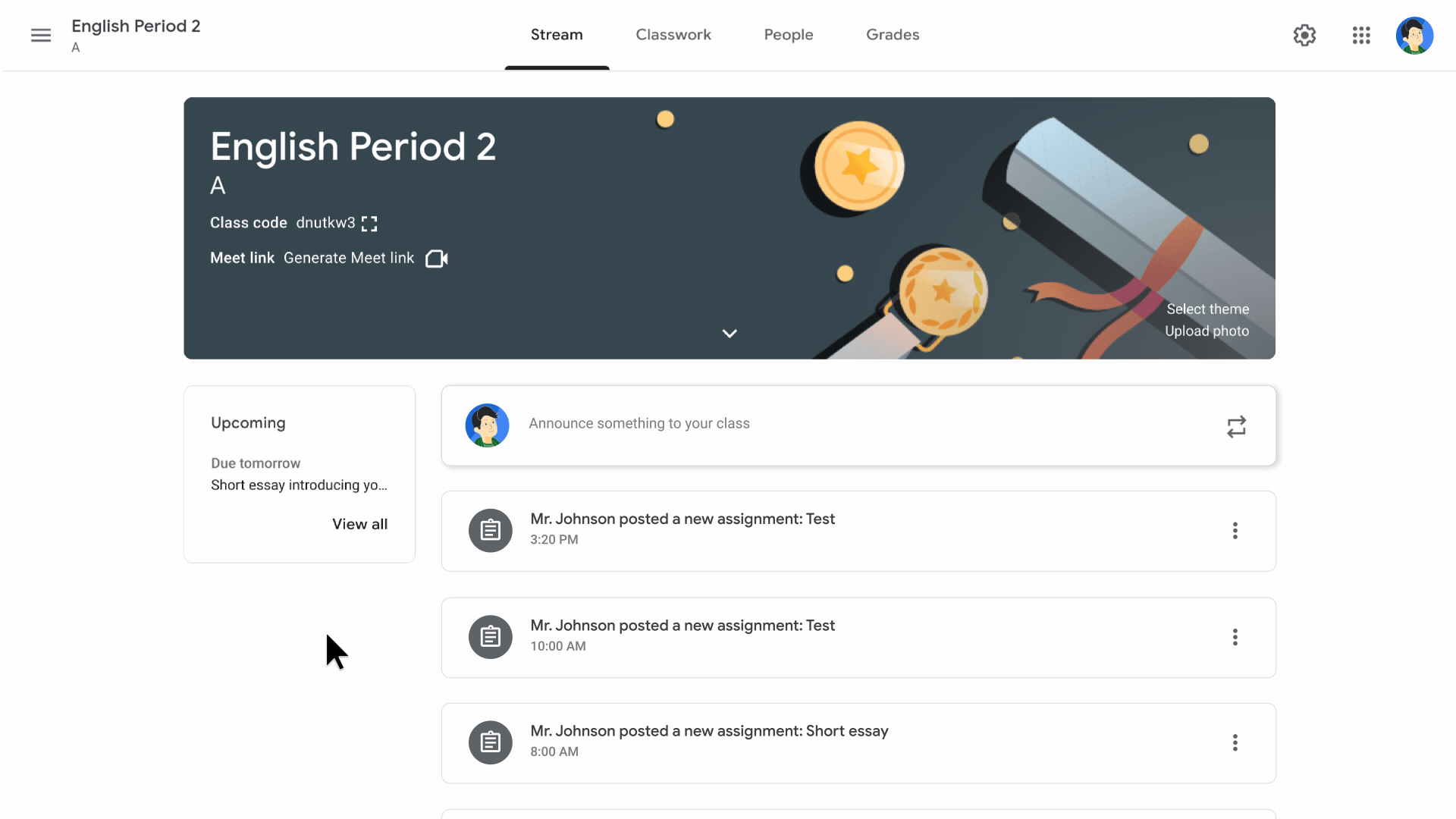 Here's a summary of new features coming to Google Classroom
Rich Text formatting – You will [finally] be able to format text in your assignments. Google Classroom will support text formatting including bold, italics, and bullets.
Timing: Launching for the web and iOS devices soon!
Improved grading on mobile devices – Providing student feedback and grades using your phone is about to get easier!
Student engagement tracking – Google Classroom will begin collecting data on how often students login, when they have viewed assignments. Teachers will have access to this data to evaluate student engagement.
Timing: Later in 2021
Improved photo submissions – Asking students to take a photo of their homework is becoming increasingly common. The Classroom mobile app is being updated to make scanning documents easier
Timing: launching for Android phone later in 2021.
Offline Support – Students who don't have a reliable internet connection will be able to use Google Classroom and Drive offline.
Timing: Launching for Android devices (and Chromebooks?) later in 2021.
$ Add-ons for Classroom – Connect your favorite apps directly to Google Classroom. Support for Kahoot, Nearpod, Adobe, and IXL will launch this year. This feature will require the Education upgrade or Plus subscription.
Timing: launching later in 2021
$ Roster Sync – sync students from your SIS to Google Classroom. Only available for Education Plus customers
Timing: Launching later in 2021
An official summary of these updates is available here.
Google Meet Updates
Google Meet has changed so much in the past year.
Teachers had a long list of feature requests and Google is slowly crossing them off the list!
💪 This update strengthens the connection between Google Classroom and Meet.
Making sure your Classroom roster is accurate is essential to allow students and co-teachers to join your virtual sessions.
You'll also be able to set up breakout rooms and polls in advance through Google Calendar. That's something to be excited about!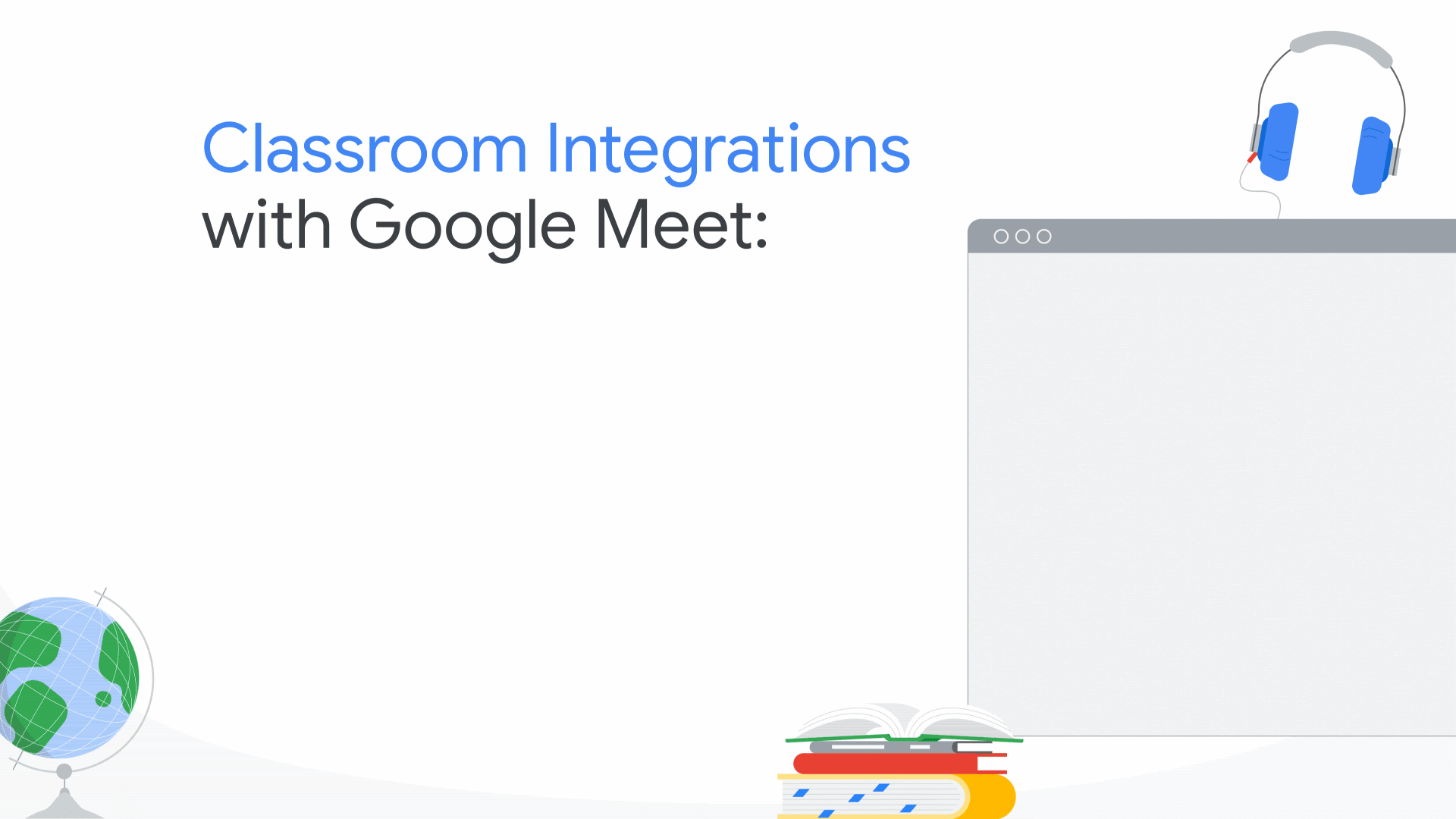 Here's a summary of new features coming to Google Meet
Co-moderators – Teachers and co-teachers in Google classroom will receive moderator controls in Google Meet.
Timing: Launching later in 2021.
Virtual meeting roster – To join your virtual meeting students must be listed on your Google Classroom roster.
Timing: Launching later in 2021.
Easier classroom management – Moderators can mute all participants AND lock microphone access to minimize interruptions. Moderators will also be able to remove all meeting participants with a single click.
Timing: Launching soon!
Updated quick reactions – In addition to raising their hand, students can select from several emoji reaction icons similar to the Nod Chrome Extension.
Timing: Launching soon!
$ Scheduled breakout rooms – Teachers will be able to pre-fill breakout room assignments by scheduling Meet sessions in advance through Google Calendar. It looks like poll questions may also be included in this update. Breakout rooms are tied to the Education Plus tier, so you'll need that edition to schedule your breakout rooms.
Timing: Launching later in 2021
The official announcement for these new features is available here.
Google Drive Updates
Google announced a complete reorganization of G Suite for Education which will now be called Google Workspace for education.
The core products that you know and love will continue to be available for free. A few new elements (marked with a $) will only be available for two new paid tiers.
There's a to discuss about these new tiers, but I'll save that for another post.
Here is a summary of the new features coming to Google Drive:
Search to Cite – Google Docs will now help students build an MLA / APA citation.
Timing: Launching later in 2021
Jamboard revision history – track who made edits just like Docs and Slides.
Timing: Launching soon! 
Draft Form Responses – Google Forms will now automatically save partially completed responses. Sign up to beta test this feature!
Timing: Beta testing in early Q2 of 2021. Publically available at the end of Q2. 
Document Approvals – create a workflow to make sure that critical changes are approved before they are finalized. 
Timing: Later in 2021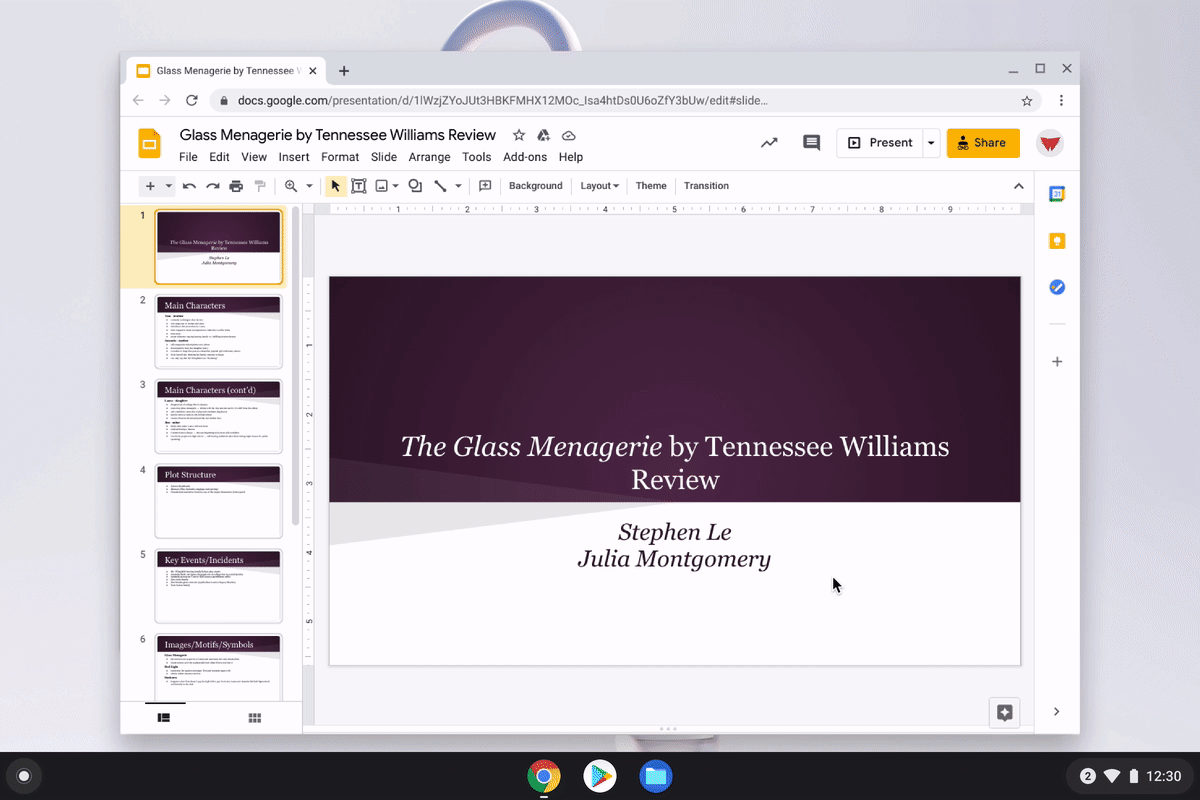 Chromebook Updates
Chromebooks have exploded in popularity in the past year. ChromeOS is now the second most popular operating system in the world.
There are some exciting new updates coming to your Chromebook!
I have been using the new screenshot and screen recording feature for a few weeks…It's really nice!
It sounds like Google is trying to re-imagine the process of creating quality video content on a Chromebook. We'll have to wait and see what they have in mind.
Here is a summary of the new features coming to your Chromebook:
Improve screen capture & record – Take screenshots and screencasts natively, no need to install an extension!
Timing: Launching with ChromeOS v. 89 (March 2021)
Works with Chromebook – expanding support for peripherals like One by Wacom.
Timing: Currently available; new peripherals being certified
Live Captions & translation – Chromebooks are getting a Pixel phone feature that will auto-caption media. It's a pretty slick feature that will be great for teachers and students.
Timing: Launching with ChromeOS v. 89 (March 2021)
Telestrator tools – This was a surprise announcement without many details. There have been a few leaks that seem to suggest that Google is trying to turn Chromebooks into a robust lesson recording studio. We'll have to wait to learn more!
Timing: Unknown
Here is the official announcement about these new Chromebook features.
What did Google miss?
Google announced more than 50 new features, but they may not have announced that one feature you were hoping for.
What should Google work on next?
Leave me a comment and let me know!
Tip: If you REALLY want Google to add a new feature, look for the "send feedback" button in your favorite Google product. There is a team dedicated to reading every piece of feedback and using this information to plan future improvements. This is the best way to influence future product development.