Can you grade student work on a Chromebook?
Are you sick of lugging around paper assignments for grading? I may have a solution for you!
Like all English teachers, Jennifer Kipfmiller is faced with the difficult task of grading hundreds of student essays and written assignments. While many ELA teachers are comfortable using technology to assign and receive student work, the grading process usually takes place on paper with a red pen.
Jennifer and the English department at John Glenn high school set out to figure out a way they could provide hand-written feedback to their students electronically; the figured out how to grade on a Chromebook!
Jennifer was kind enough to join me and share the results of their quest!
Making the transition from paper to technology
Jennifer was eager to reduce the use of paper in her classroom for practical and environmental reasons. Figuring out how to grade student work electronically was the piece of the paperless puzzle that Jennifer had to solve if she was going to completely eliminate paper from her classroom.
Some quick research revealed that some teachers were using ipads and the Apple Pencil to grade student work but Jennifer knew that this wouldn't work from both a cost and technology perspective, so she kept digging for an alternate solution.
Jennifer dug into various digital grading alternatives including Doctopus, Goobric, comments, and various Drive Add-ons. None of these solutions were able to match the speed and flexibility of hand-written comment.
The challenge remained: how do you quickly add hand-written comments in a digital environment?
Introducing the Samsung Chromebook Plus!
As Laura continued to look for a solution to her grading problem she discovered the Samsung Chromebook Plus, a new Chromebook that featured a convertible touchscreen and an integrated stylus.
The integrated stylus is an essential piece of the grading puzzle. Laura had tested grading with her finger and various stylus options but didn't find an effective solution…until she tried out the Samsung Chromebook Plus.
Using the Google Classroom Android App
Slowly, the components started to come together for Laura and the English department. The final piece was figuring out how to actually write hand-written feedback using Google Classroom and Google Drive; the solution they had been looking for to enable them to grade on a Chromebook.
The solution was the Android version of Google Classroom which will run on the Samsung Chromebook Plus (and most other Chromebooks).
The Android version of Classroom includes bonus features not available on the web-based version of Classroom, including the ability to annotate student work from within the app.
In 2016 Google announced their plan to bring Android apps to Chromebooks. More than 70 Chromebooks can now access the Google Play store. Check to see if your Chromebooks is on the list!
After opening a student Google Document in Google Classroom, Laura clicks on the annotation icon in the top right corner of the screen which creates a PDF copy of the document which Laura can annotate using her stylus.
The entire English department at John Glenn high school has adopted this grading strategy and love it! Students have also responded positively.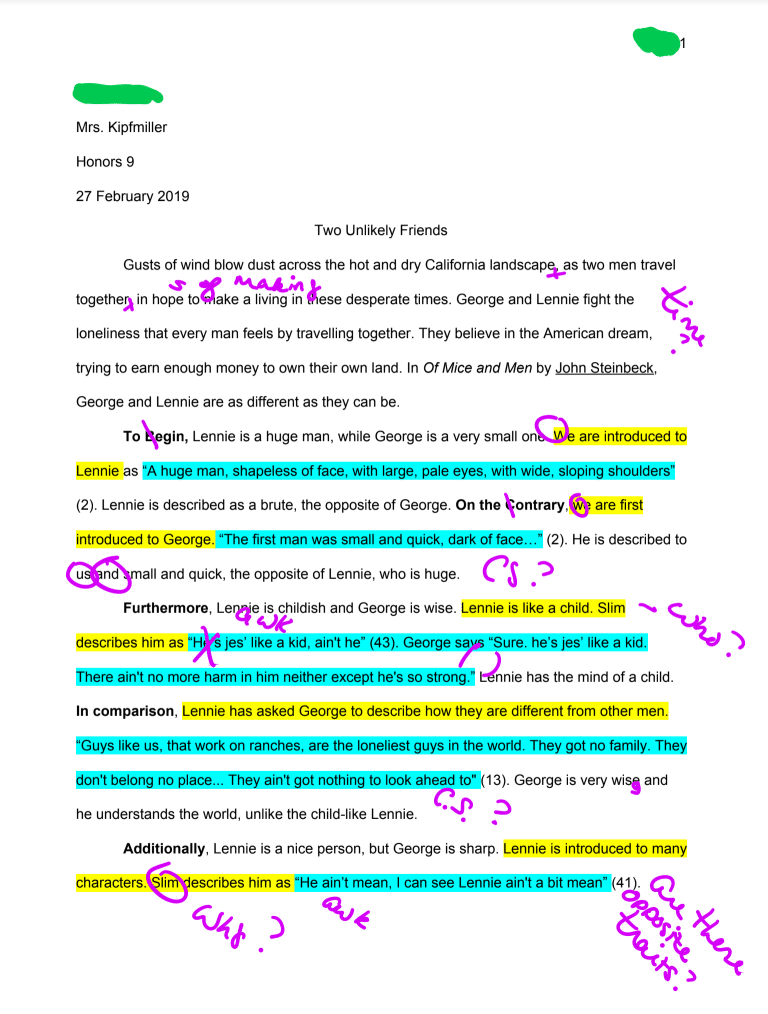 You can test out these features on any Android or iPhone that has the Google Classroom app installed. Just look for the pencil icon in an individual student document.
If you are interested in testing out this grading strategy on a Chromebook, make sure you talk with your IT director. Their support will be required to complete the initial configuration required to access Android apps on your Chromebook.
Need support to configure and optimize your Chromebooks to do cool things like this? Get in touch!