10 helpful links you should visit!
As part of my daily routine, I scan dozens of blogs, visit a handful of Facebook groups and skim through Twitter. The goal: find the most helpful resources, tools, and articles that I can share with my teacher friends (that's you!).
Here are my top 10 links for August 2019!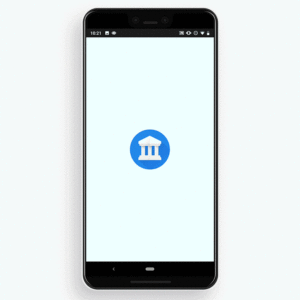 1. Explore art using Augmented Reality (AR) – this is a pretty sweet project from the Google Arts and Culture team. Art teachers should definitely check it out!
Requires Android or iOS device
Download Arts & Culture app and click on the camera icon
Like pokemon-go for art!
2. Meet the 2019 Google Science Fair Winners! – these students are incredible! Use this article as an inspiration for your STEM students!
24 finalist from 14 countries
The Google Science Fair Grand Prize winner, Fionn Ferreira, is from Ireland. He found a novel approach to removing microplastics from water.
3. 10 Ways to use Emoji in the Classroom – July 17 was world emoji day! I wrote this blog post to help you celebrate!
My favorite emoji extension (Emoji Keyboard by Joypixels)
Add emoji to your Google Calendar events
Use emoji to add flair to Google classroom
Use emoji to identify Google Drive folders
4. Technology integration is a major stress factor for college professors – While I mostly support K-12 teachers, I have worked with universities as well. Let's help our higher Ed friends embrace technology!
500 US professors. The study commissioned by D2L
Only 30% of college professors felt equipped to help prepare students for the modern workforce
60% of respondents felt comfortable using technology to share course materials, grade student essays and detect plagiarism
60% percent of lecturers say they have experienced stress based on institutional pressure to use technology
A generational gap appears between professors 55+ and those under age 55
Institutional support appears to be a big issue with a majority of respondents indicating they don't receive adequate training or tech support.
5. Thoughts on the Google Classroom Gradebook – This opinion piece from Alice Keeler includes some good questions to ask yourself as you set up your courses for the new year.
Alice does NOT like the new Classroom gradebook
Wants classroom to focus on feedback, not scores
Recommends creating your own gradebook (of sorts) in sheets or using your district gradebook.
"Yes, it is easier to just roll with the bad math calculations in Google Classroom. It's a pain to do double entry. However, did you become a teacher to distribute points or do what is best for students?"
6. Rubric Repair – If you plan on using the new rubric feature in Google Classroom I recommend listening to this episode of the Cult of Pedagogy podcast.
Measure what really matters.
Weigh criteria appropriately
Check your math
7. Chromebook Getter Add-on – This Google Sheets add-on will help IT admins manage and organize district Chromebooks. If you have been using the Chromebook Inventory add-on (discontinued), this is your replacement!
New Chromebook management add-on for Google Sheets
Replaces Chromebook inventory as a free solution
8. LearnZillion – Math and ELA teachers should check out the free lessons in the LearnZillion database which integrates with Google Classroom!
Thousands of short video lessons with resources and activities
9. Chromebook Quiz: use this as a self-assessment to see how well your students can navigate their Chromebook
Works with locked quiz mode
Can be used as formative or summative
10. 8 new Google features for the new school year – This simple graphic recaps 8 major updates announced for the coming school year. Feel free to snag this image from my Insta accout and share it with the teachers at your school!