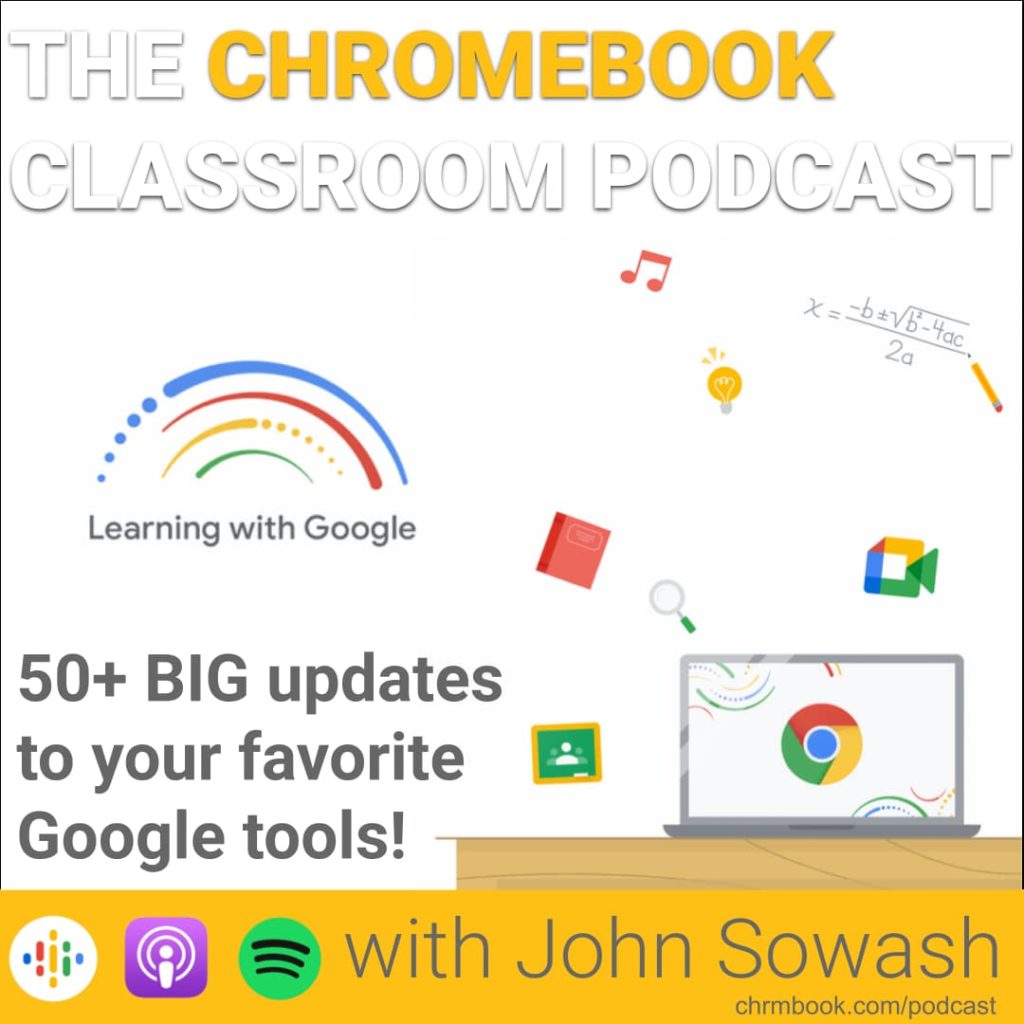 On February 17, 2021, Google hosted a virtual "learning with Google" event where they announced more than 50 significant updates to Google Classroom, Google Meet, Google Drive, and Chromebooks.
This episode is devoted to reviewing and discussing these updates and what they mean for your classroom!
I knew I would need some help to get through all of these updates so I asked my friend Lissa Brunan to join me.
Note: this episode addresses the classroom product updates. I will be recording a second episode to discuss the technical updates to the admin console and the updates to the premium tier for G Suite for Education Google Workspace for Education.
Additional links and information
All the 2021 Google updates in four images