As part of my daily routine, I scan dozens of blogs, visit a handful of Facebook groups and skim through Twitter. The goal: find the most helpful resources, tools, and articles that I can share with my teacher friends (that's you!)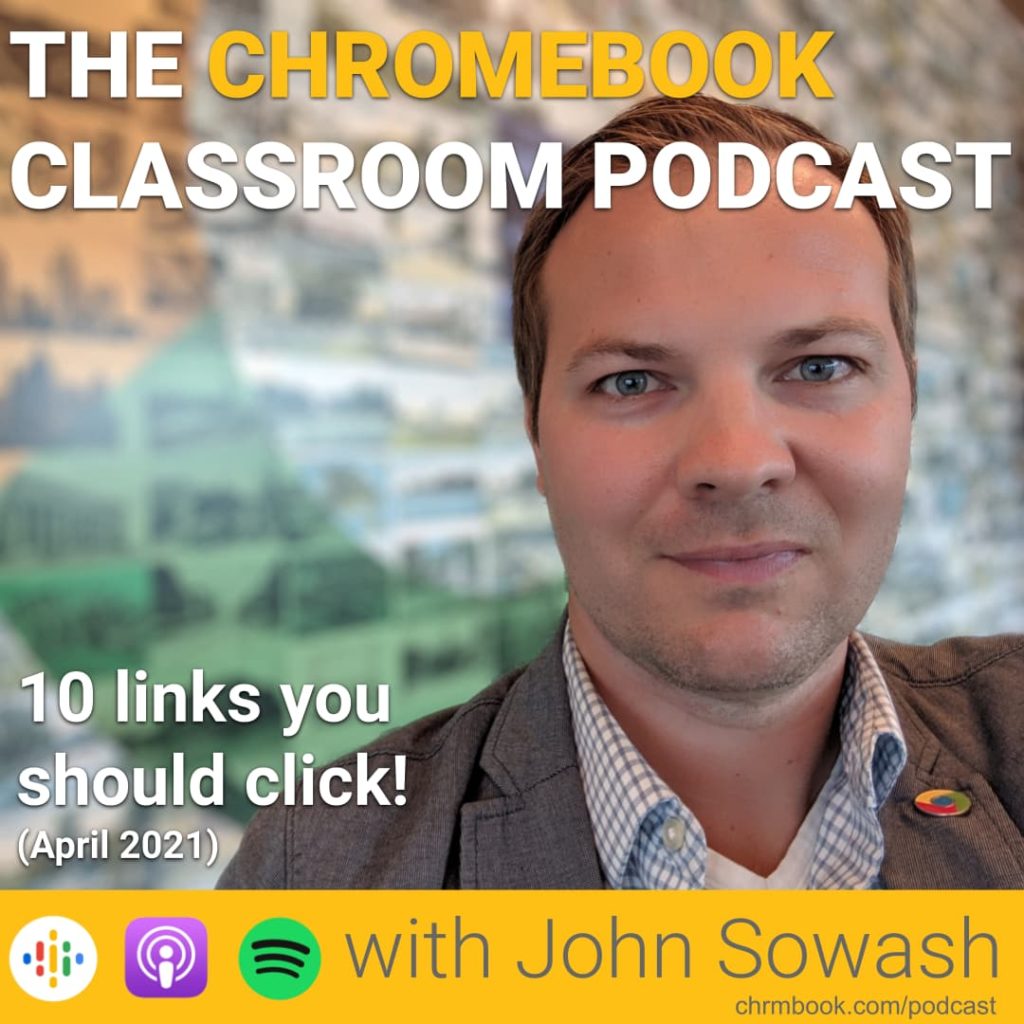 Here are my top 10 links for April 2021!
Big changes in store for ChromeOS this fall? – ChromeUnboxed is predicting a pretty major shift to Chromebooks that would separate the browser from ChromeOS this fall.
Updated timeline on storage policy changes – Google is pushing back some of the changes it announced regarding storage limits for Google Workspace domains.
Teach students how to screen record on Chromebooks – I created a short video to teach students how to use the new Chromebook screen recorder and upload their video to Google Classroom.
Tammy has a Tab problem – learn how she overcame her struggle to organizer her tabs. Be like Tammy and take control of your tabs!
5 Drawing apps – this is a blog post that I wrote for Wacom to highlight several apps that work with the One by Wacom drawing tablet.
April is national poetry month – Steve Wick curated a lovely collection of resources to help you and your students learn about and celebrate the art of poetry.
Atlas of art and emotion – how does art make you feel? This interesting experiment maps the reactions that of real people to 1,500 different works of art.
Get Google Certified this summer – I'm guessing you have learned a LOT about teaching with technology over the past year. Join the waitlist if you are interested in earning your L1 or L2 certification this summer!
Google Admin Bootcamp – This summer I am also offering a live virtual course on using the Google Admin Console to manage your users, data, and devices. If you are in charge of managing Google Workspace, this event is for you!
Visual thinking tool – GitMind is a free mind-mapping tool that has an impressive selection of features. No ads or locked features!
Organize your paper with Stack – Google has released a new mobile scanning app called Stack. I think you may see this technology in Google classroom in the near future!
Share your favorite resources with me!
Got something that's too cool not to share? Hit me up on Twitter or Instagram (@jrsowash). I'm always on the hunt for interesting and useful resources!