As part of my daily routine, I scan dozens of blogs, visit a handful of Facebook groups and skim through Twitter. The goal: find the most helpful resources, tools, and articles that I can share with my teacher friends (that's you!)
Here are my top 10 links for May 2021!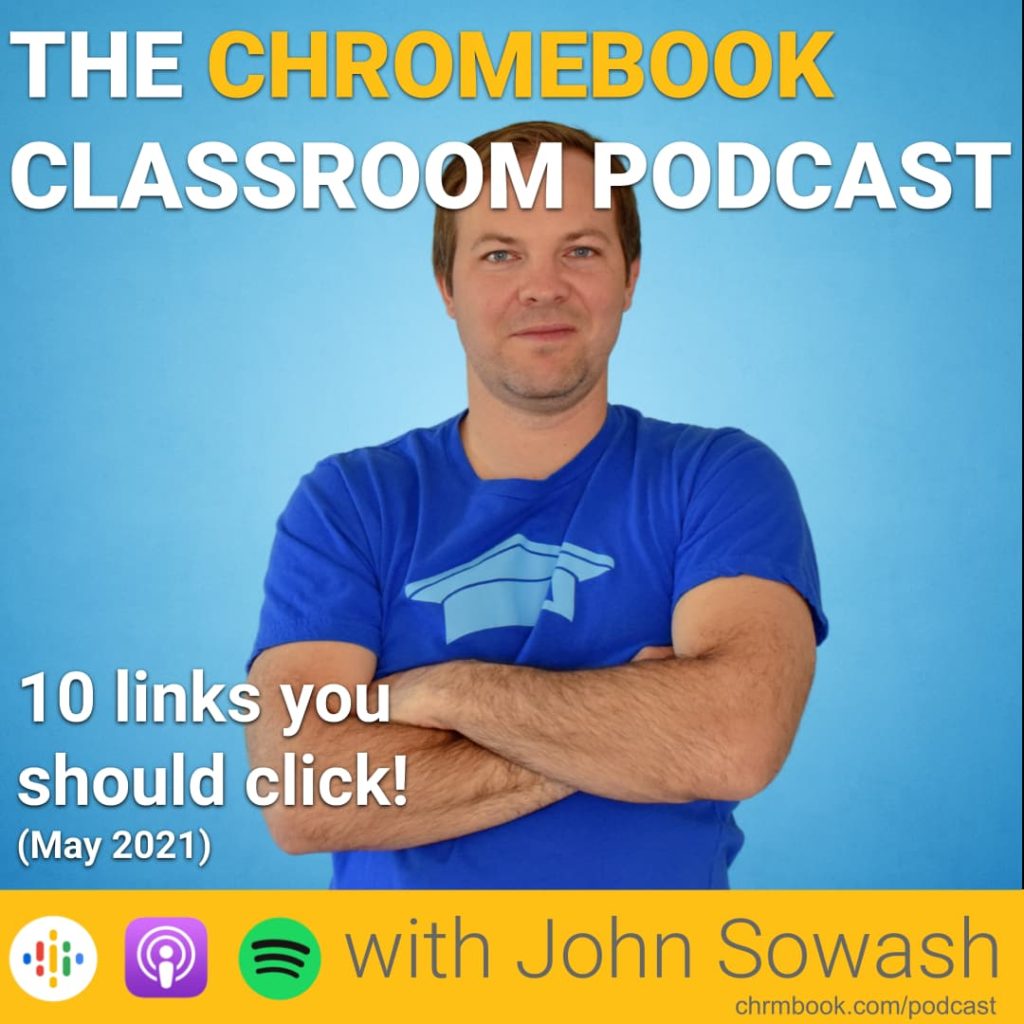 Who edited this paragraph? – You can now right-click on text in Google Docs to see who made changes. This is much faster than sifting through revision history!
Google Forms now auto-saves!– Google is beta testing an auto-save feature for Forms. This is a big improvement for Forms and will make assessments even better.
10 Chromebook using Educators to follow – I was honored to be included on this list by Chrome Unboxed. Make sure you follow the other 9 teachers on the list!
College professor sparks heated debate about Google Docs – Google Docs has become the word processor of choice for Gen Z. Microsoft office is for "old people."
Archive your Classroom Courses – It's a good idea to archive your courses at the end of the year, but there is one super important thing you should do BEFORE you archive!
Transfer your Google data to a new account – Share this video with a high school senior to help them transfer data from their school account to a personal account. If you are a teacher transferring to a new district, check out this video on how to move your Google Classroom courses!
The Level 1 Google Educator exam has changed a LOT (2021 update) – Every year I take the L1 and L2 Google certification exams. I was surprised by how different the L1 test was this year.
Chrome extension manager – turn your extensions on/off without visiting the settings page with this super helpful utility!
Mathigon – This is a neat website filled with neat and unexpected ways to explore math.
End of year Google Slides portfolio – It's been quite a year! Create a portfolio time-capsule with Google Slides. Check out these examples and templates!
Share your favorite resources with me!
Got something that's too cool not to share? Hit me up on Twitter or Instagram (@jrsowash). I'm always on the hunt for interesting and useful resources!