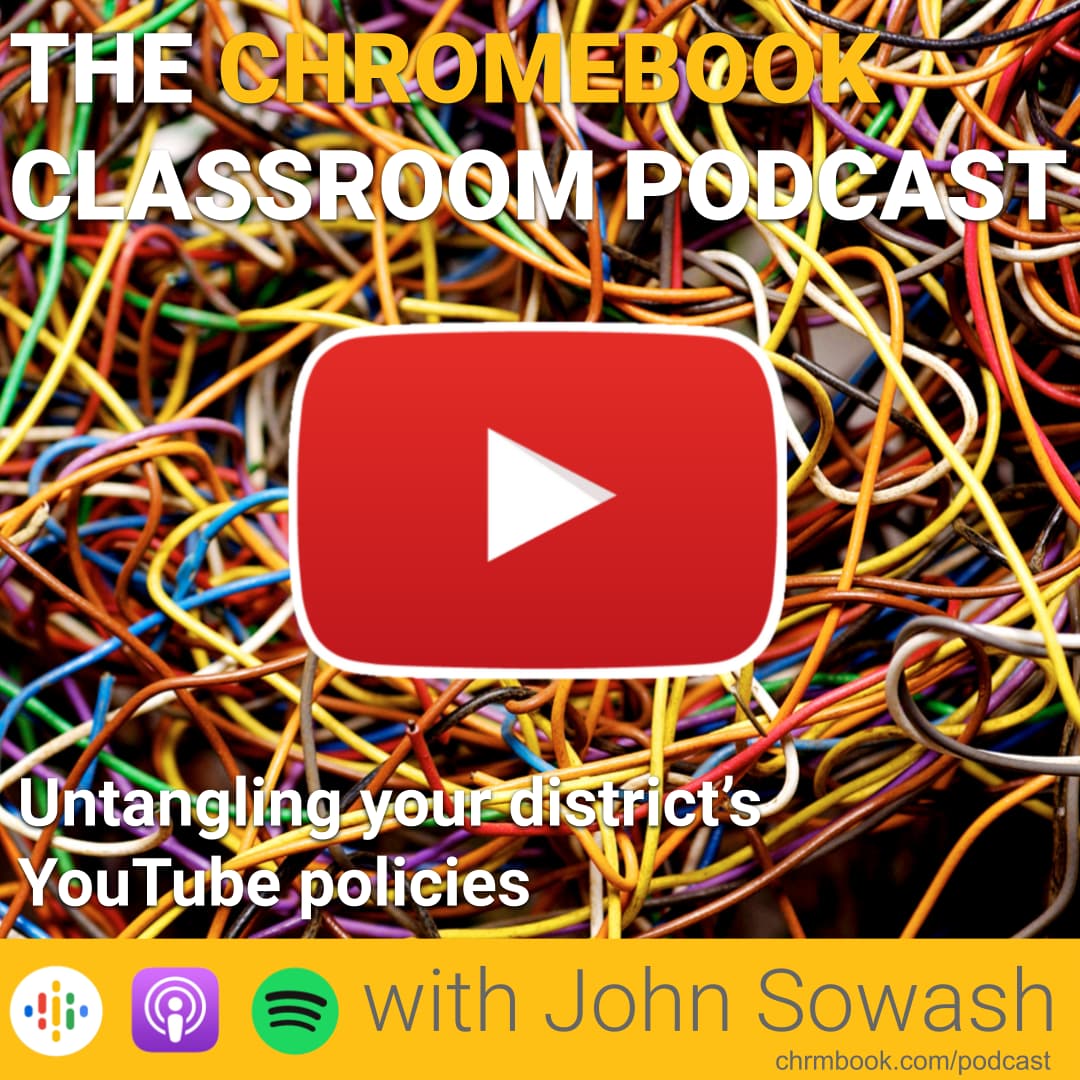 During my time in the classroom, I used YouTube to highlight complex science topics.
I also spent a lot of time trying to get students off of YouTube when they should have been working on their assignments!
Google has been trying to "solve" the YouTube problem for years, giving IT admins different controls for filtering and restricting YouTube for students.
In September of 2021, Google announced a new "age-based" policy that once again, impacts how student users interact with Youtube.
For the past two weeks, I have been helping a public school district understand and untangle its YouTube policy. It took us quite a while to figure out how everything works together.
During this episode, I'd like to share what I learned through this process.
Option 1: Block YouTube access for students, but allow teachers to share YouTube videos through Google Classroom.
Option 2: Allow filtered YouTube access for students (several different filtering levels)
Option 3: Provide un-restricted access to Youtube for students
Listen in to learn how to configure the policies in the admin console for each of these scenarios!
Additional resources: