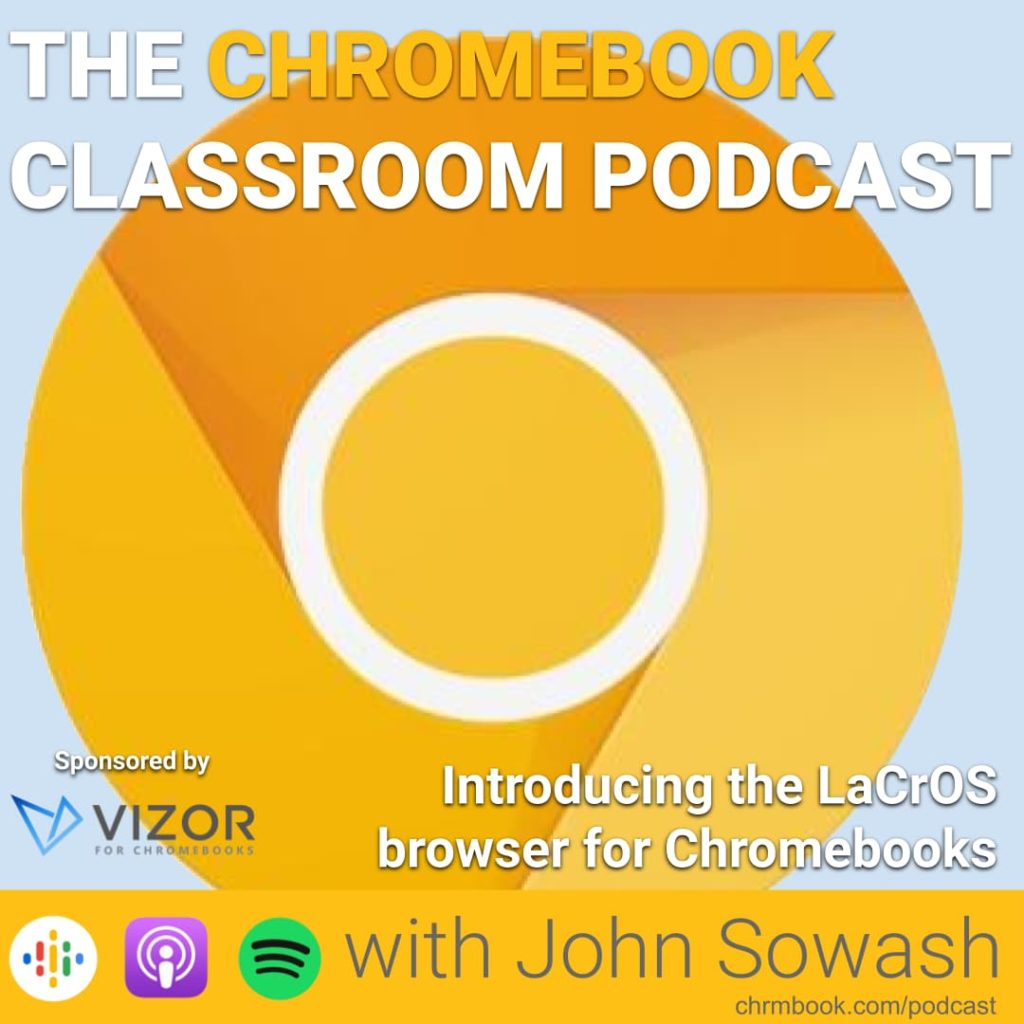 For more than 2 years, Google has been working on a secret project called "LaCrOS."
Thanks to some solid detective work from Chrome Story, Chrome Unboxed, and About Chromebooks, we have a decent idea of why Google has been working so hard on this new feature.
In this episode of the podcast, we take a look at what this big change means for the future of ChromeOS.
Episode Sponsor: VIZOR
VIZOR provides Chromebook 1:1 Management Software for Schools. Get 20% off your first year when you schedule a no-obligation demo.
Lots of speculation!
The underlying goal of the this update is to seperate the Chrome operating system (ChromeOS) from the Chrome browser.
This gives Google a lot more update flexibility, and **could** allow them to continue pushing out security updates to expired devices.
There are a lot of things we don't know:
When will LaCrOS officially launch?
Will old devices receive this update?
Will expired LaCrOS devices continue to receive browser updates?
How long will expired updates continue to receive security updates?
What other features are hiding in the LaCrOS browser?
These questions will become clear over time, but for now, we sit and wait for the official release of LaCrOS. ​
Additional resources: