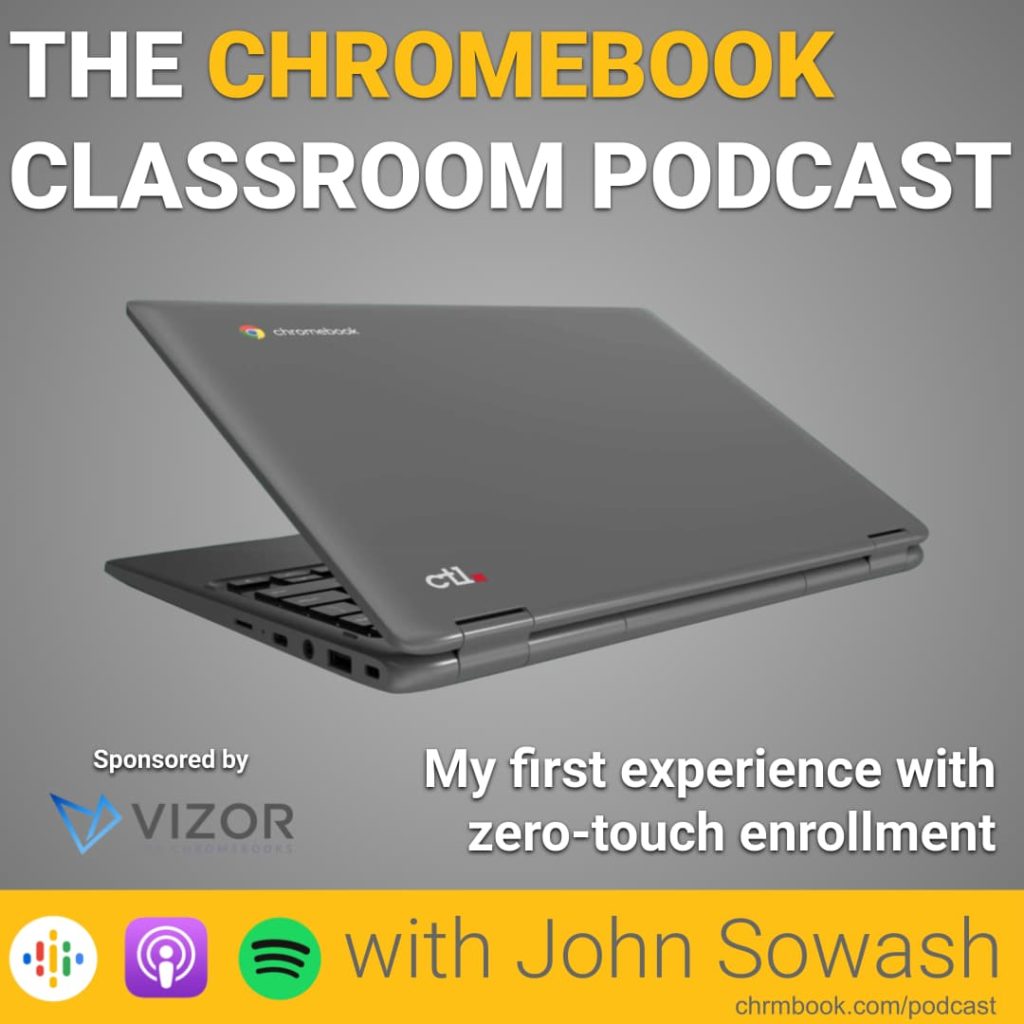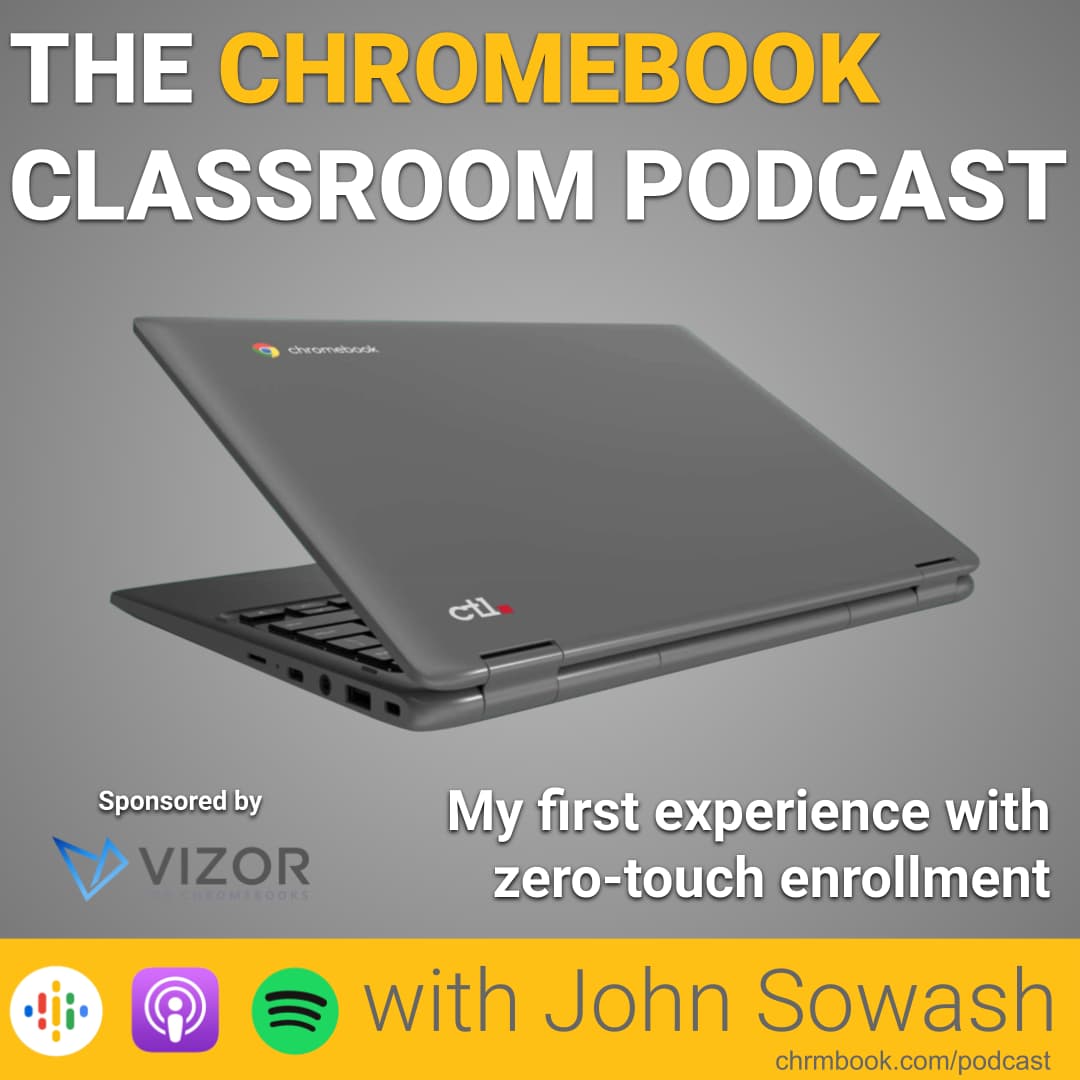 This winter I have been doing some Chromebook management with a small local school.
After evaluating their Chromebook fleet, we decided it was time to purchase some additional devices.
In the fall of 2021, Google announced something called zero touch enrollment (ZTE) for select Chromebook models.
I read the announcement, but really didn't know much about this method enrolling Chromebooks. In an effort to save the school some time and money, I decided to take a closer look at zero-touch enrollment to see if it would help get these new Chromebooks into the hands of students.
Episode Sponsor: VIZOR
VIZOR provides Chromebook 1:1 Management Software for Schools. Get 20% off your first year when you schedule a no-obligation demo.
Not all smooth sailing
My first experience using ZTE was good, but not without a few issues.
Listen to this episode of the Chromebook Classroom podcast to hear what happened and how you can take advantage of ZTE for your next Chromebook order!