As part of my daily routine, I scan dozens of blogs, visit a handful of Facebook groups and skim through Twitter. The goal: find the most helpful resources, tools, and articles that I can share with my teacher friends (that's you!)
Here are my top 10 links for September 2021!
Improvements to offline access for Drive – You will soon be able to access non-Google files offline in Google Drive (PDFs, images, videos, etc). This is likely related to the upcoming release of offline access for Google Classroom which should roll out sometime this year.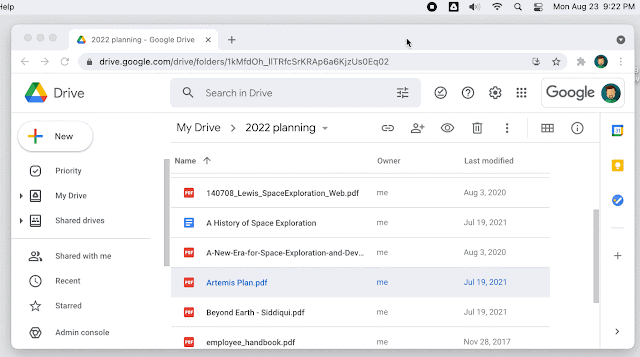 How do you spend your time? – Google is introducing a new feature for Calendar that will summarize who you meet with and how much time you spend in meetings. 
Formula Suggestions in Sheets – If you appreciate smart-compose in Gmail and Docs, you will like the new formula suggestions for Google Sheets! Just type "=" into a cell and see what formula is recommended. 
Educational Duct Tape – My friend Jake Miller (@jakemillertech) has a new book! I read the first few chapters while flying from Detroit to Orlando. The book is filled with lots of fun stories. If you like used tech in the classroom you should check it out! 
Don't be a tabaholic! – Jonathan Wylie (@jonathanwylie) put together a nice list of tips for managing tabs in Google Chrome. There are some good nuggets in here for you tabaholics! 
"Selfie Card" activity – this simple activity provides an opportunity to teach students how to turn an assignment in using Google Classroom and use Google Slides.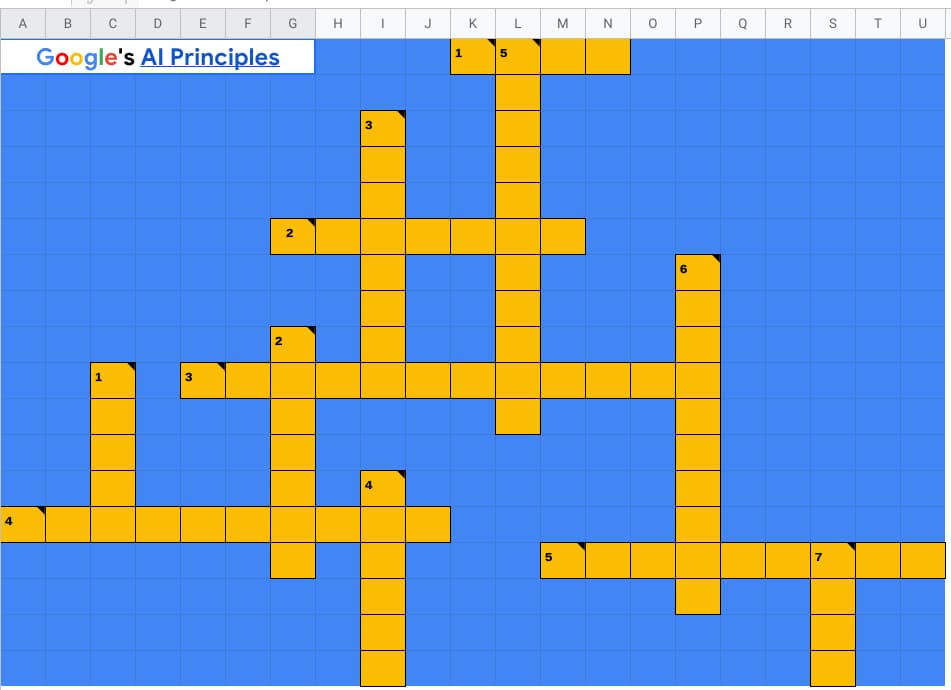 Crossword with Sheets – Check out this creative puzzle created by one of Google's AI researchers. Make a copy of her template to use in your classroom!
9 Coding Apps – I was familiar with several of these apps, but there were some new ones as well! If you need to enhance your CS class, check out these options! 
Annotate any webpage with Spade – I discovered a new Chrome Extension called "spade" that makes it easy to annotate any web page. This is a great tool if you like to doodle while you teach. 
Introducing "cursive" – Google quietly released a new note-taking app called Cursive which is a mash-up of features from Jamboard, Google Keep, and Chrome Canvas. Right now it only works on Chromebooks.
What awesome resource did I miss?
Got something that's too cool not to share? Hit me up on Twitter or Instagram (@jrsowash). I'm always on the hunt for interesting and useful resources!