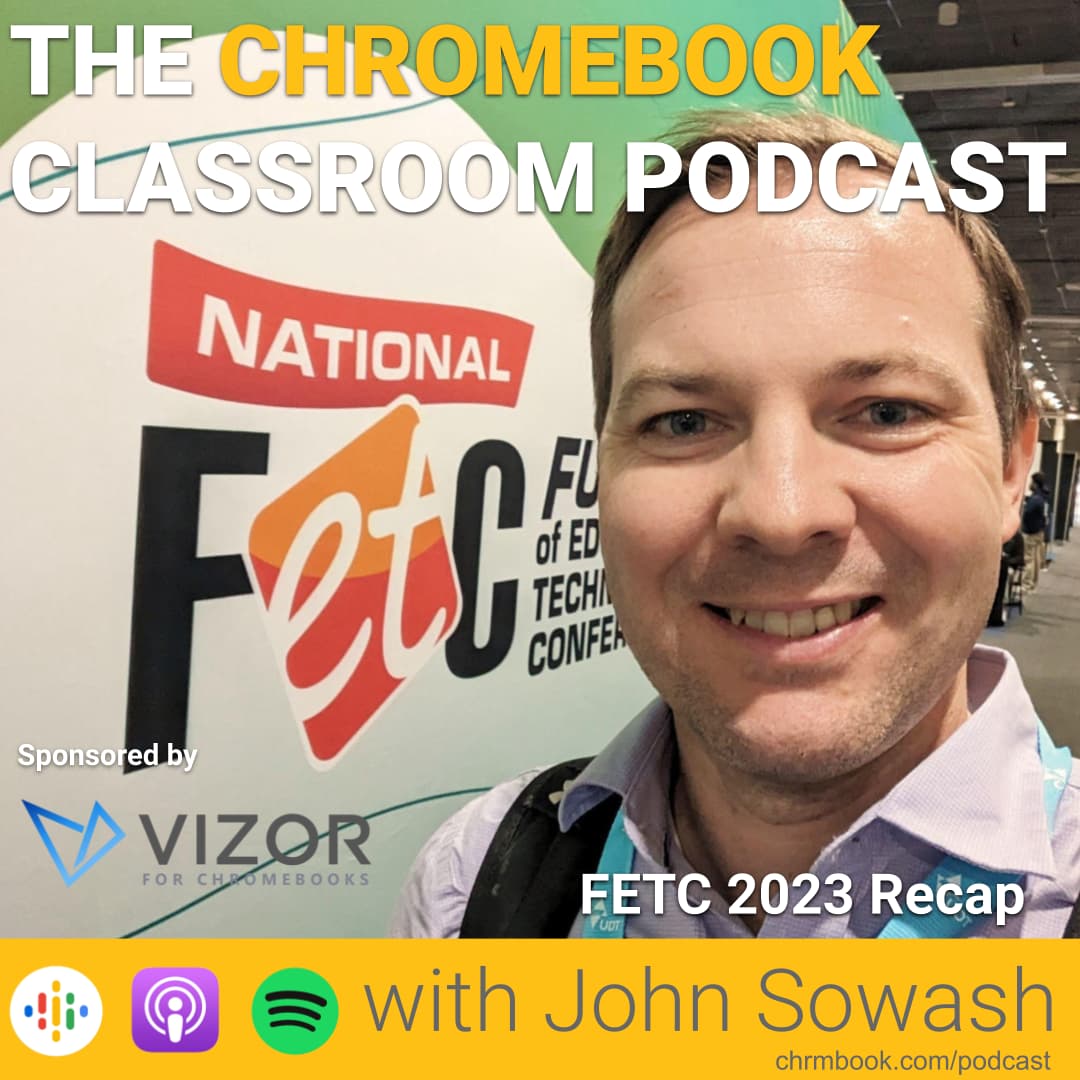 Last week I was in New Orleans for the 2023 FETC conference, the first big EdTech event of the new year. This is a quick summary of the vibe, my connections, and the vendor experience.
Episode Sponsor: VIZOR
Thanks to Vizor for supporting the Chromebook Classroom podcast!
VIZOR provides Chromebook 1:1 Management Software for Schools. You can schedule a no-obligation demo of VIZOR and receive 20% off your first year!
The conference "feel"
Last year, there was a definite "covid cloud" that hung over the FETC conference. Covid was happily missing from this year's event, a nice change of pace!
Jen Womble and the FETC organizers really leaned into the New Orleans vibe throughout the event with beads and brass bands liberally used throughout the event.
While New Orleans the city was great, the conference center was incredibly spread out which made it felt like the conference was poorly attended. I have no idea what the final attendance numbers looked like.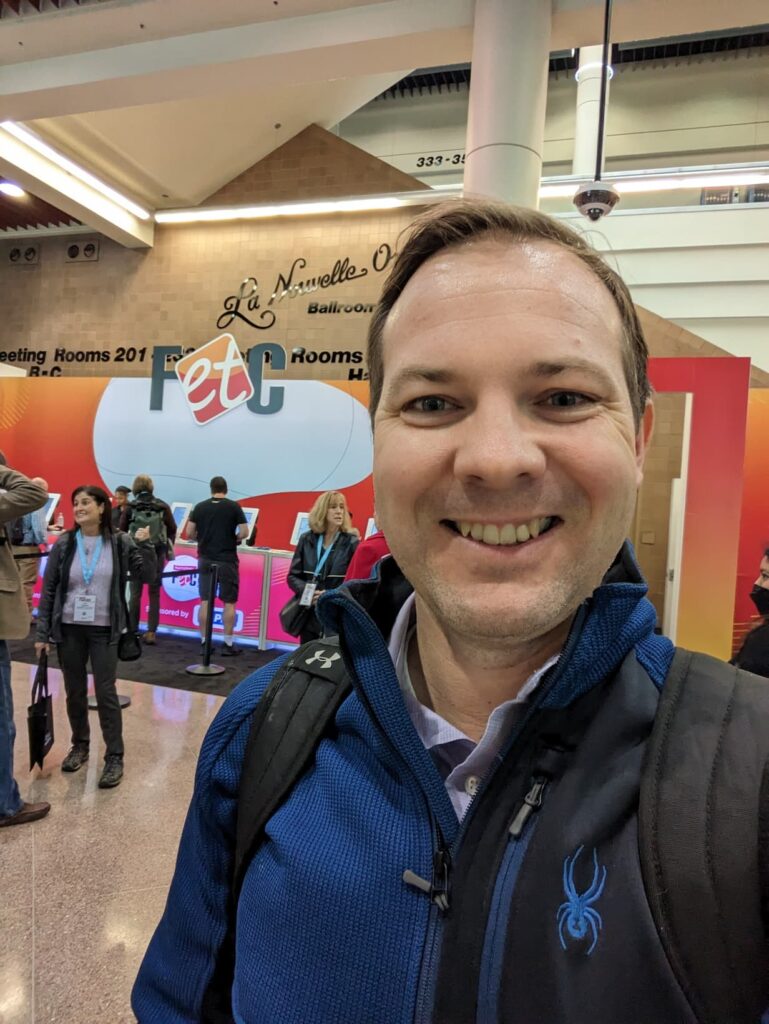 My Conference Sessions
This year I led one concurrent session and four hands-on workshops packed into two days. This led to a busy conference experience!
If you're interested, you can check out my session resources here:
Conferences are about connecting!
The true value of a conference are the conversations, dinners, and unscheduled interactions.
FETC is especially fun for me because it is a rare chance for me to informally connect with people like Alice Keeler, Sam Kary, Jake Miller, and other big edTech names. Many of us have been speaking consulting, and teaching together for more than a decade, so it's fun to catch up "off the record."
This year I also got to connect IRL for the first time with Jeff Gargas (Teach Better Team) and Gabriel Carrillo (EdTech Bites podcast).
So much EdTech stuff
Walking through the cavernous vendor hall is exciting and overwhelming. There is SO MUCH STUFF you can buy.
I'm always interested in which companies invest the most on their conference outreach because this is a rough indication about which tools and products are gaining the most traction in classrooms around the country.
Excluding the perennial giants like Microsoft, Lenovo, CDW, and Samsung, there were a few clear "leaders" this year:
Book Creator
Kami
Savvas Curriculum
Securly
Blocksi
Spring is a busy time for conferences. This year I will personally be attending MACUL (March 15-17) and the Ohio Google Summit (May 16-17).
I'm always interested in attending great conferences…if you have a recommendation, send it my way!