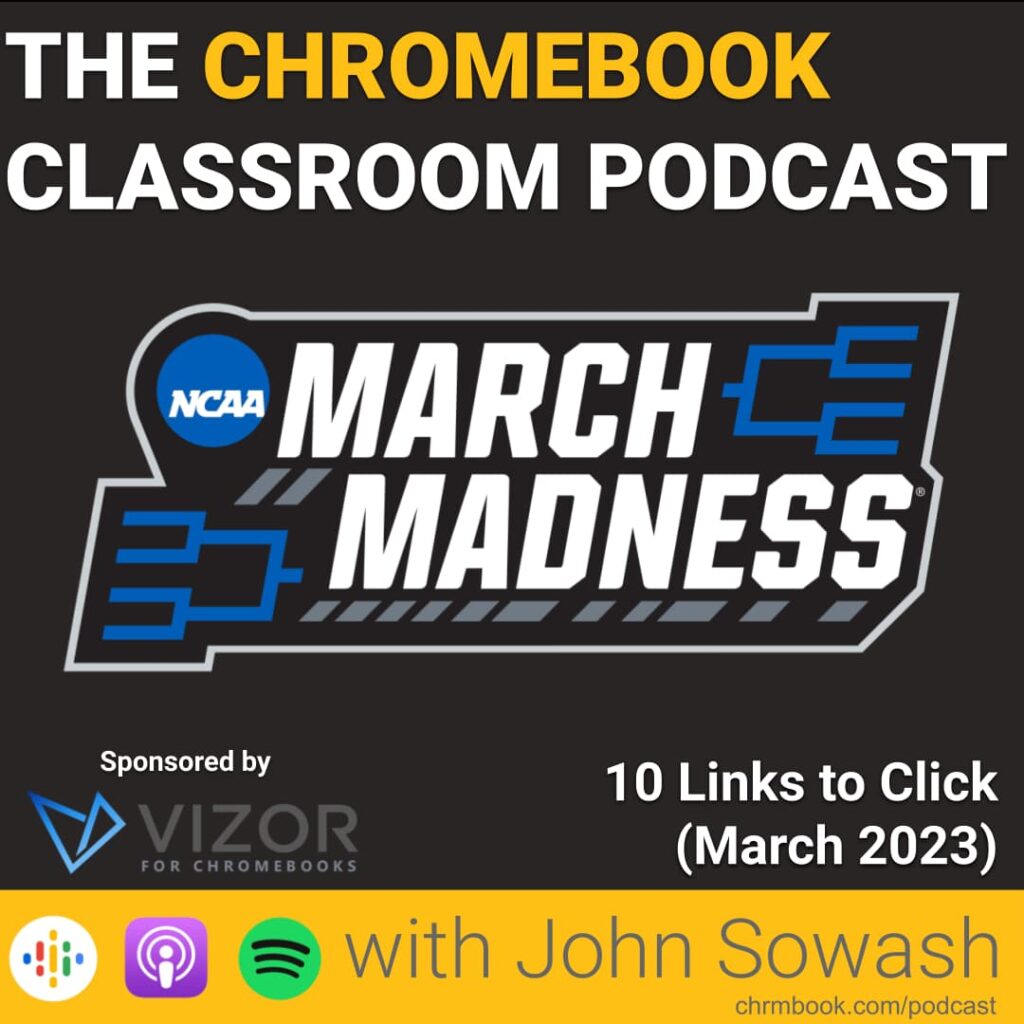 As part of my daily routine, I scan dozens of blogs, visit a handful of Facebook groups and skim through Twitter.
The goal: find the most helpful resources, tools, and articles that I can share with my teacher friends (that's you!)
Episode Sponsor: Vizor for Chromebooks
If you manage a fleet of Chromebooks and other IT assets like projectors and smartboards, you've probably realized the spreadsheets and the admin console can only get you so far.
VIZOR is a Chromebook and IT Asset management solution designed specifically for school districts that integrate all your systems together. With VIZOR you can easily see which Student has which device, manage repairs, streamline loaner devices, and more.
Visit vizor.cloud/cbc to save 20% off your first year!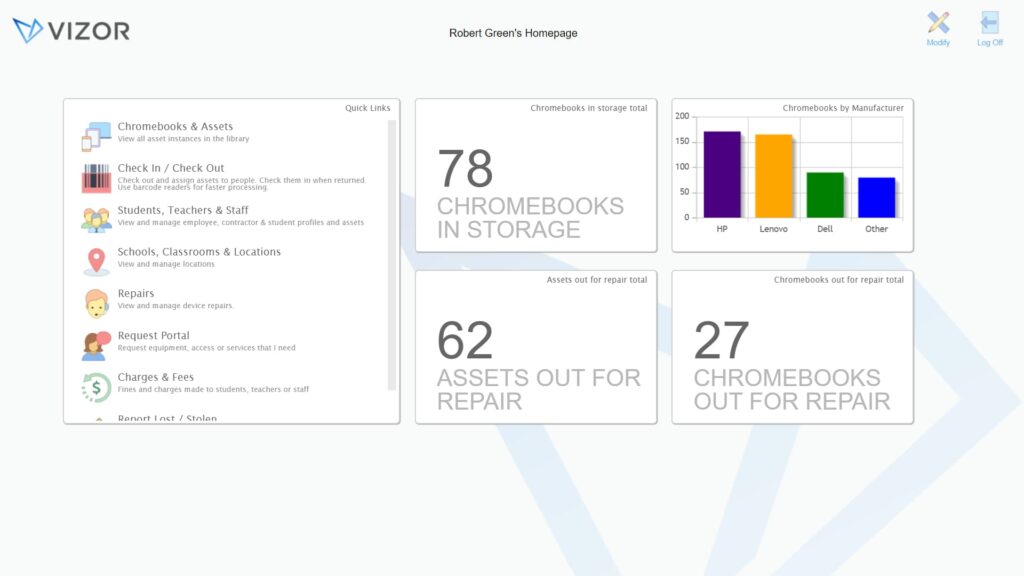 Here are my top 10 links for March 2023!
March Madness Tournament Challenge – I'm sponsoring a men's basketball tournament challenge for teachers! The winner receives a fun EdTech prize pack. Register before the tournament starts (March 15). 
Visual refresh for Google Drive – Google Drive is getting a "material design 3" makeover which means updated icons and buttons.
Improved Google Classroom email notifications – You can now reply to Google Classroom comments directly through Gmail without opening Google Classroom!
New Color picker – Google Docs, Slides, and Drawing have a new color picker that makes it easy to match colors in your presentation. 
Google Form quizzes with AI – Conker is an amazing new tool that uses the power of ChatGPT to create quizzes with Google Forms. You can create a 10-question quiz in seconds! 
Write a novel with Google Docs – this handy list of tips is great for any writing project.
Be an author month – Book Creator is sponsoring a series of fun reading and writing activities throughout the month of March. Check them out and encourage your students to #BeAnAuthor!
Things you don't think about as an adult – Richard Byrne (free tech for teachers) noticed that his kindergarten daughter was struggling with the letters on their home computer. These are things you might not notice as an adult.
18 Google Slide workouts with GIFs – I found this interesting (paid) resource from PE teacher Justin Cahil. His creative use of custom GIFS is pretty neat. You can learn to how to make your own GIFS here.
April 1 Prank Guide – Every year I update this post with some of my favorite pranks you can play on your students or teacher friends.
What awesome resource did I miss?
Got something that's too cool not to share? Hit me up on Twitter or Instagram (@jrsowash). I'm always on the hunt for interesting and useful resources!