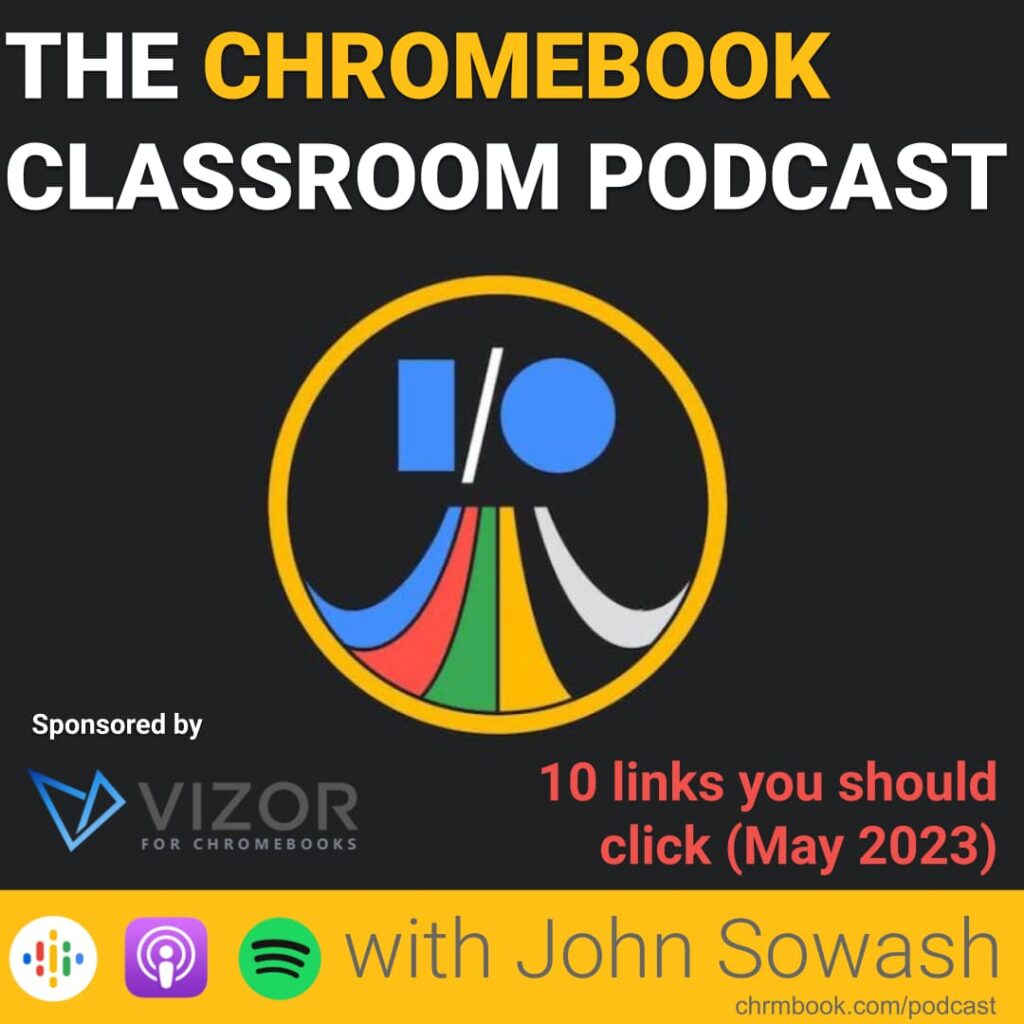 As part of my daily routine, I scan dozens of blogs, visit a handful of Facebook groups and skim through Twitter.
The goal: find the most helpful resources, tools, and articles that I can share with my teacher friends (that's you!)
Episode Sponsor: Google Certification Academy and Admin Bootcamp
This summer I am hosting three virtual courses:
You'll work directly with me LIVE via Google Meet. We share resources, discuss various edTech topics and explore using google products in the classroom.
Cohorts begin in early June and late July, 2023. Learn more!
Here are my top 10 links for May 2023!
NEW: you can now WATCH this episode on YouTube!
Find that missing button – A new search bar is coming to Docs, Slides, and Sheets to help you find that feature you know is there…but can't find.
Spam folder for Drive – Spammers continue to come up with creative ways to weasel their way on to your device. Now you can mark unwanted files as SPAM.
Google I/O Recap
Each year Google hosts a conference for developers called "I/O" where it highlights new features, experimental projects, and new hardware. Unsurprisingly, AI was the focus of this year's conference with a hosts of big updates and announcements. Here are a few of the more noteworthy items:
Bard for everyone – Google's Chat GPT competitor, "Bard," is now available to everyone and there are several new features coming soon including the ability to send Bard responses directly to Gmail, Docs, and Sheets. Google also added the ability to disable Bard through the admin console.
Google Search gets AI – Google is testing a new feature for the flagship search page that includes AI generated results. This article from Verge highlights the opportunities and challenges of bringing AI into search results. Join the waitlist..
Duet AI for Google Workspace – Google provided a sneak peak at some new AI features being developed for Google Drive such as assisted writing in Docs, AI image generation for Slides, and data analysis for Sheets.
Project Tailwind – Google needs a competitor to OneNote by Microsoft. Project Tailwind is a new AI powered notebook application that might be the one. Sign up to become a beta tester.
New hardware – Google announced a $1,800 cell phone, a cheaper phone, and a new tablet (that I might just buy).
AI generated music – MusicLM is an experimental AI tool that turns text descriptions into music. You can sign up for early access to this interesting experiment. Could be great for student projects!
Simple year in review activity – Thanks to Meredith Aker for sharing this great template to help elementary students reflect on the past school year.  And here is a link to my "teacher's year in review" template!"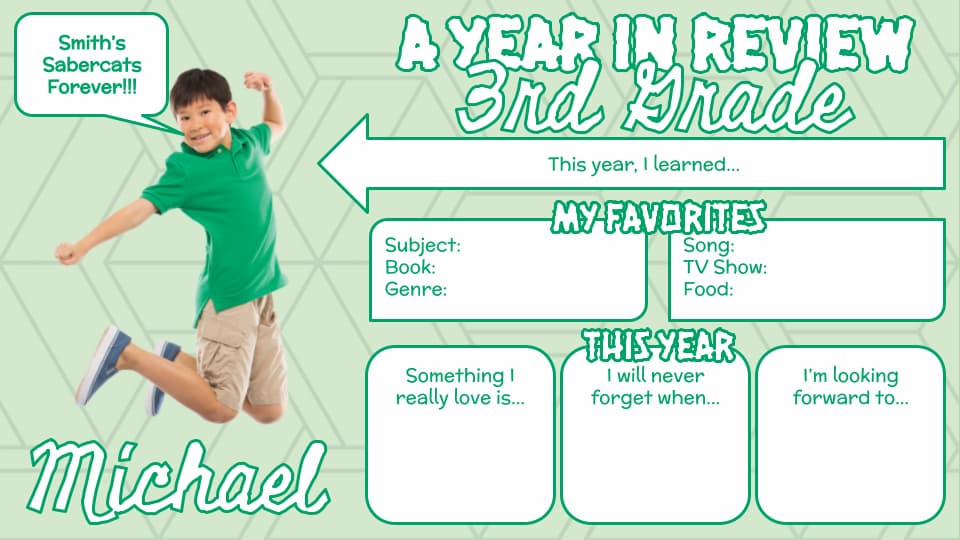 Clear the clutter before summer (5 tips) – As the end of the school year approaches, here are five tips for organizing and archiving your old files so that you can have a relaxing summer.
Tips for transferring your Google Data – Google makes it pretty easy to move Gmail and Drive content to a new account. Pass on this video to your graduating students who want to keep their files after graduation.
What extensions are your students using? – IT admins can generate a report on the apps and extensions being used by staff and students. Summer is a great time to review and modify this list!
Wednesday Webinar Recordings – You can access the recordings for my last four webinars and earn 1 hour of continuing education credit for each one!
Get my 10 links every month!
Sent to your email inbox each month.
What awesome resource did I miss?
Got something that's too cool not to share? Hit me up on Twitter or Instagram (@jrsowash). I'm always on the hunt for interesting and useful resources!