"How can I use Chromebooks in my classroom? There must be more than just Google Docs and math games!"
This is a question that I hear a LOT. The Chromebook is an amazing classroom tool, but most teachers are only using a fraction of their potential.
Let me help you develop your Chromebook Classroom!
Join me, John Sowash, July 15 – August 5 for a three week course on developing your Chromebook Classroom. Let's unlock the potential of the Chromebooks in your classroom this school year!
To take advantage of Chromebooks in your classroom you must
  Understand the 4 instructional strategies for using Chromebooks in your classroom
"John Sowash is great resource for teachers like myself who are trying to effectively incorporate Chromebooks into their curriculum. His online resources have been a great help."
Brian
Rochelle, Illinois
"John Sowash helps answer the question "We have chromebooks, now what?" His resources will help you find practical ways to integrate and utilize the technology – some of them so simple, it begs the question "Why didn't I think of that?" If you are interested in learning more about Chromebooks in the classroom, you will love this course!"
Anthony Buza
Michigan
Course Requirements

All sessions are delivered via Google Classroom and feature discussion and collaborative projects with other educators.
Sessions are personally facilitated by Author and Google Certified Trainer John Sowash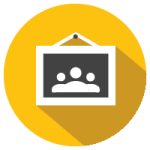 Access to Google Classroom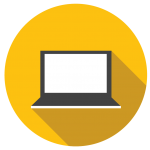 Choose a Session (or two)
There are three course you can choose from. Each course draws on my years of experience helping schools use Chromebooks to improve teaching and learning and features practical ideas and strategies you can immediately implement into your classroom.
Developing your Chromebook Classroom
Beginner / Intermediate Session
DEVELOPING YOUR ELEMENTARY CHROMEBOOK CLASSROOM
Beginner / Intermediate Session
Multi Media Projects with Chromebooks
Intermediate / Advanced Session
How much work will this be?
You can expect 3-5 "assignments" per week. Each assignment is designed to be completed in 15-20 min. or less. So expect 30-60 min. of work each week. You can easily complete this work poolside or sipping your favorite🍹.
Why are you charging $2?
I have offered many free webinars and courses. LOTS of people sign up, but only a few show up. By charging a nominal fee ($2 is the lowest fee I can charge) I hope to eliminate those who only superficially interested. I have worked hard to create this course and want to work with people who will benefit from it.
Who are you?
Hi there! This is John Sowash. I am the author of The Chromebook Classroom and a Google Certified Trainer. I help teachers use technology in meaningful ways. You can learn more about me here.
What kind of Chromebook do I need?
Any Chromebook will do! No special requirements.
Note: School issued Chromebooks may have security settings enabled that will prevent you from installing apps or changing device settings.
How do I join your Google Classroom?
First, you will need to register for the course (see link above). After I receive your registration information I will send you an email with the code to my Google Classroom Course.
Note: Some schools prevent you from joining a Google Classroom outside of your district. If this happens, you will need to use a personal Gmail account to join the course
Will I actually need the book?
Yes! I used to get so mad at my college professors when they would make me buy a textbook and then we never used it! Most assignments will ask you to read a section of The Chromebook Classroom as part of the discussion or activity. You can purchase the digital or print edition. Your choice.
When will assignments be posted?
Activities and assignments are usually posted 4-7 days before they are "due."
Am I being graded / evaluated?
You will not receive a grade for this course. You will "turn in" assignments and I will provide feedback, but you won't receive a grade.
No one will come banging on your door if you miss an assignment! The due dates are included to provide structure to the course. Many of the assignments are collaborative in nature and work best when everyone is working on them during the same period of time. If you submit something late, I won't come looking for you!
Class participation and activity is tracked so that you can earn continuing ed credit (if applicable) and to ensure that the questions and activities I create are helpful and engaging.
Why are we using Google Classroom?
Google Classroom is an outstanding tool for organizing and facilitating classroom activity. Rather than use a tool that you are unfamiliar with and unlikely to use, I chose Google Classroom. I hope that you might pick up some instructional ideas as you see how I use Google Classroom to run this course.
What if I have questions or get stuck?
If you have any issues or concerns, you can connect directly with me (John Sowash) via email, twitter, or Google Hangouts. My contact information will be in the "about" section of Google Classroom.
Can I earn continuing education credits?
Maybe. This book study qualifies for continuing education credits, but each state and district handles those credits differently. Everyone who completes all of the assignments in the course will receive a certificate of completion with listing the number of contact hours.
If you don't complete the assignments, you won't get a certificate. Fair enough?
If you are from Michigan you are eligible for SCECH credits for participating in this course. Check the about section of Google Classroom for more details.
Are the due dates real?
Yep, the dates are real. But no one will come banging on your door if you miss one! The dates are included to provide structure to the course. Many of the assignments are collaborative in nature and work best when everyone is working on them during the same period of time. If you submit something late, I won't come looking for you!
GET GOOGLE CERTIFIED
with the Google Certification Acadmey
Educators ready for a challenge can pursue their Google Certification. With the Google Certification Academy you'll receive support throughout the certification process.