Another calendar year is coming to an end, so I thought I would do a quick recap of some of the big updates and new features that were released in 2022 and do a quick look forward at what some Google Workspace updates for 2023.
As always, there have been quite a few updates to some of your favorite Google products over the past calendar year.
Here is a list of some of the major features that were added in 2022: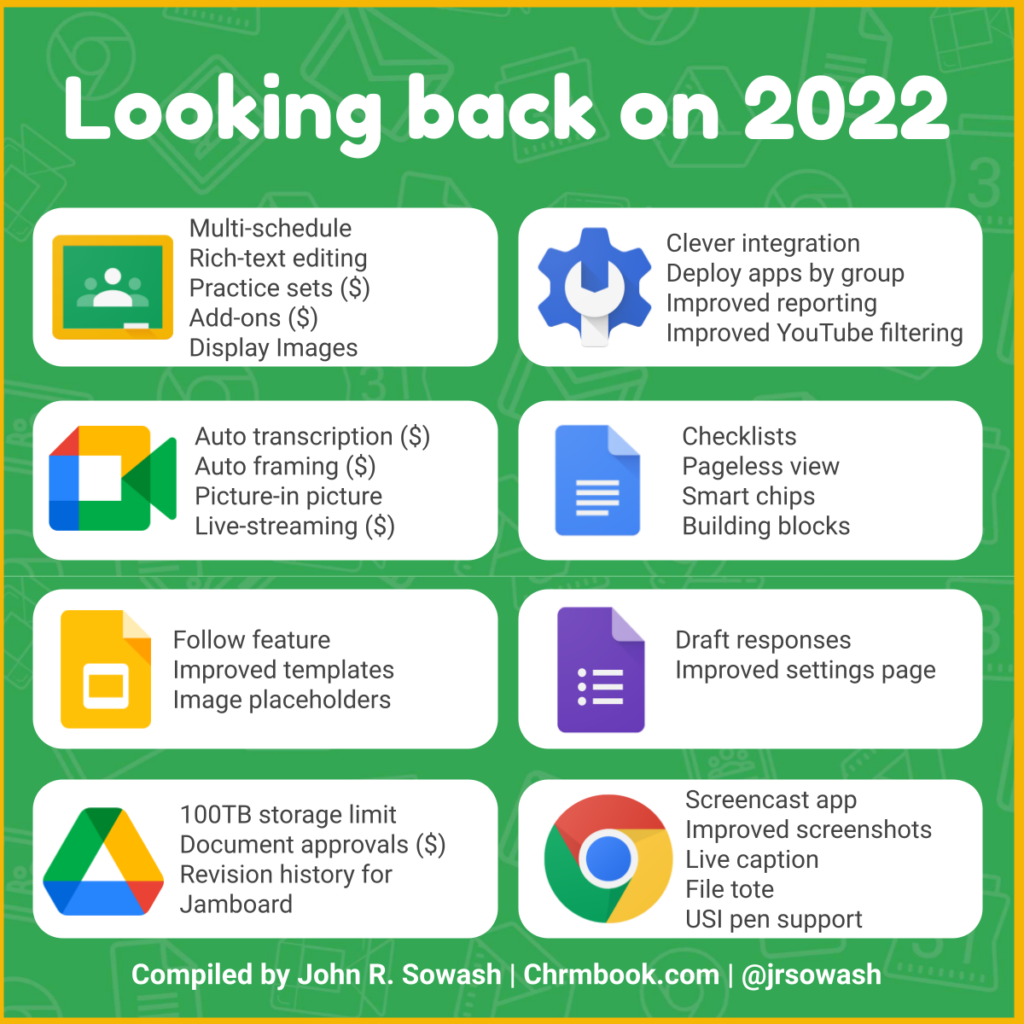 There are a lot of good updates on this list, but my two favorites were the Screencast app for Chromebooks and Smartchips for Google Docs.
Okay, let's look forward to some updates and new Google Workspace features that are expected to arrive in 2023
This lists represents upcoming features that have been mentioned during various Google events and some deep investigation on Google's Workspace release blog.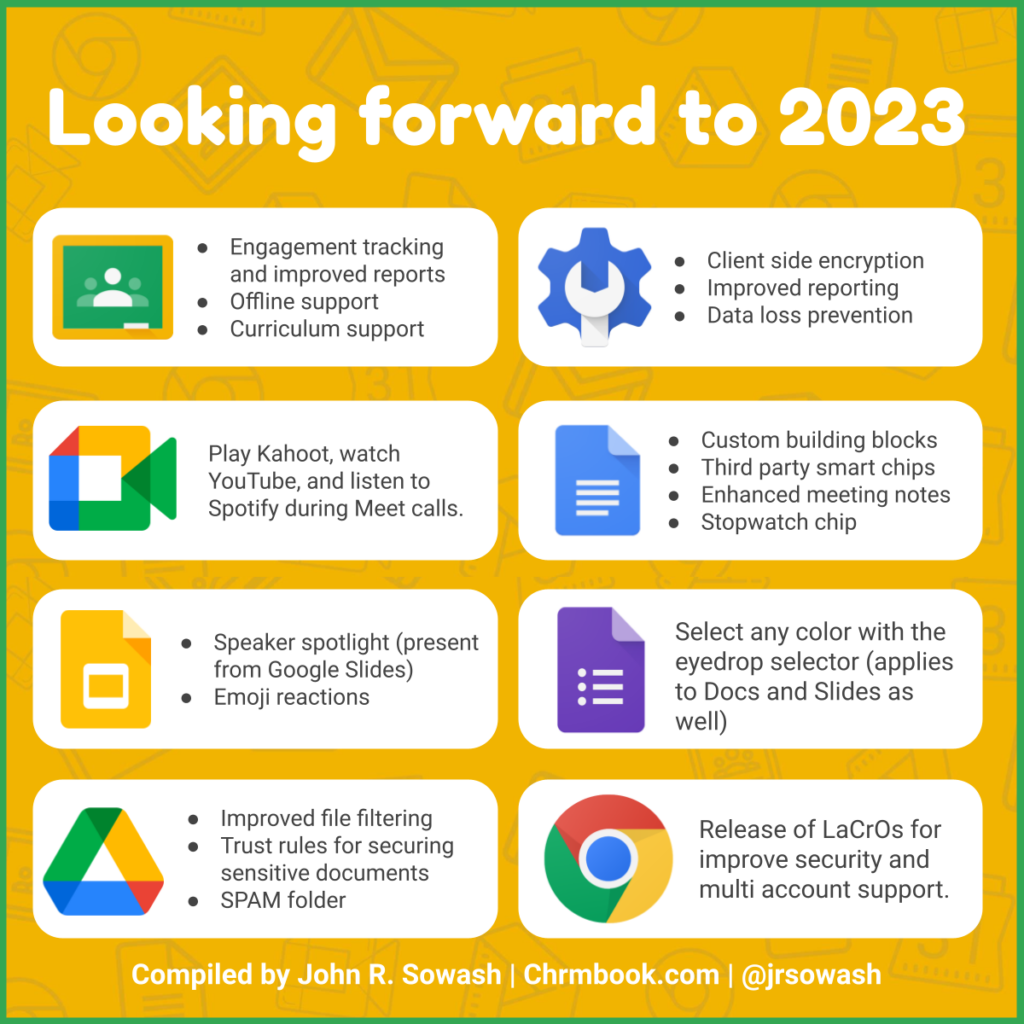 Here are three updates I'm very interested in:
​LaCrOs for Chrome – this update will lengthen the time older devices will recive updates AND will (finally) enable support for multiple Chrome profiles (just like your Mac and PC!)
​Custom building blocks for Google Docs – a building block is a snippet of content that can be quickly inserted into any document. It will be amazing when teachers can create blocks for rubrics, assignment instructions, and common district forms.
Improved reporting for Google Classroom – we need useful data from Google Classroom to support teaching and learning. This has been promised feature for a while. There are good tools like Schoolytics and Classwork Zoom that can help, but 2023 is the year that I expect better data tools to help teachers and school administrators.
Development plans and timelines change all the time, so there is no guarantee that we will see all of these Google Workspace updates in 2023. We just have to wait and see!
I started this thread on Twitter to hear from you. Let me know what you think!