Top Multimedia Apps for Chromebooks
Make learning fun with these multimedia apps for Chromebooks!
Make learning active by creating with audio, video, and images! Not only are multimedia projects fun to create, they can be easily shared within your class or school community. In order to work with audio, video, and images on a Chromebook you will need to identify tools that you can use in the classroom.
I have tested dozens of different multimedia apps for Chromebooks and created this list of my favorites. These tools are all free to use (some offer a premium paid option), support Google login to make your life easier, and are optimized for classroom use.
Adding these tools to your classroom toolbox will open up new lesson and project opportunities. Need some ideas? Check out this post on creating with Chromebooks or check out my Chromebook lesson library.
Alright! Let's get into it…here are my favorite multimedia apps for Chromebooks!
Image Editing on a Chromebook
Editing a photo or image on a Chromebook is something that nearly everyone will need to do at some point. Students love demonstrating their creativity by combining words and images. The tools below range from photo editing tools (similar to photoshop on a Chromebook) to graphic design tools that you can use in place of Microsoft Publisher.
Here are four great image editing tools for Chromebook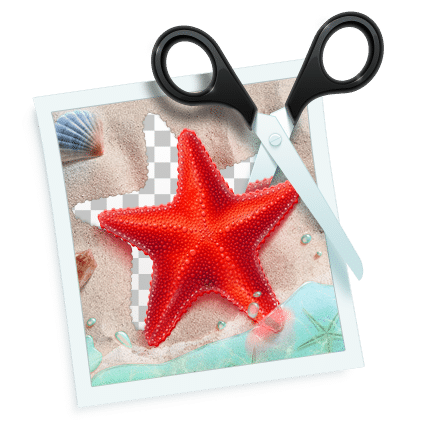 Remove.bg and PhotoScissors.com are two awesome websites you can use to remove the background from a photo. Both tools use machine learning to identify and isolate a subject in your photo to remove the background in seconds. It's pretty amazing!
Auto Draw is a Google product that turns your stick figure image into an awesome drawing! Auto Draw works is great for touch-screen devices! Use it to create simple graphics for your project or presentation.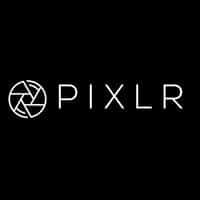 Pixlr is an advanced image editing tool for cropping, combining, converting, and touching up images. Pixlr is 100% free and doesn't require any sign-in. Pixlr is is a great option for users who have experience using Photoshop or other similar tools. Pixlr also has a Chrome App.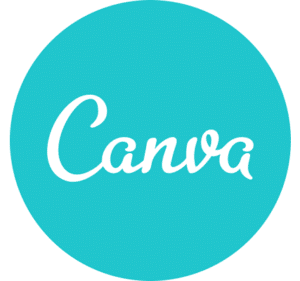 Canva is a simple tool for creating image-based projects like postcards, invitations, collages, magazine covers and more. Canva is free to use, but does offer templates, images, and design elements for purchase. As long as you stick with the free design elements (there are lots!) you can use Canva for free! Canva has a Chrome App too.
Audio recording and editing on a Chromebook
Audio is underutilized in the classroom. Audio projects require strong writing skills as there are no visuals to distract from the core message. Students can use audio tools to record reflections, tutorials, interviews, podcasts, poetry, and dramatic reading. These audio tools are simple to by students of all ages.
Here are my favorite tool for recording and editing audio on a Chromebook.

Cloud Audio Recorder provides is a nice utility for recording short audio clips and saving them directly to Google Drive, which is nice if you plan on adding your clips to Google Slides. Cloud Audio Recorder has a 7 minute maximum recording length which is more than enough time for most class projects. Cloud Audio Recorder is also available as a Chrome App. 

Mote is a simple resource for adding audio comments to Google Classroom, Docs, Slides, and pretty much anywhere you typically type. Mote is a great tool for informal recordings between teachers and students. Using Mote requires installing a free Chrome extension.

123apps.com offers a free collection of tools for recording and editing audio. This site doesn't require students to sign in or register, which makes it a great classroom option. Students can use 123apps.com to record, cute, and splice multiple clips together. This is a great option for simple audio editing.
Soundtrap is an advanced audio editor that allows you to combine multiple recordings, add fades, background music, and more! Soundtrap supports collaboration which makes it great for group projects! Start out with a free account. Additionally, Soundtrap is on the Chrome App store. 
Soundtrap also offers an education platform for teachers that makes it easier to create assignments and oversee student work. Pricing on their education version is available here.
Video editing on a Chromebook
Video combines the power of images and audio which makes it a powerful form of communication. Classroom video projects can be a lot of fun, but make sure you have clear objectives so that your students focus on their message, not just the production. There are several excellent video editing tools for Chromebooks which range from ultra simple to professional quality.
Here's my list of top video editing tools for Chromebooks
School Video Recorder is an ultra simple tool that allows students to quickly record a video reflection or comment and upload it to Google Drive. Once in Drive, video files can be easily submitted through Google Classroom. School Video Recorder is on the Chrome App store as well.
ClapMotion is a free Chrome App for creating stop-motion-animation. Students trigger image capture simply by clapping their hands! This is a great tool for science classrooms, or for students who want to illustrate a sequence of events.  

Adobe Creative Cloud Express (formerly Adobe Spark) offers a feature called "spark video" which is great for simple, narrated videos. Spark video is ideal for younger students who don't need lots of fancy video editing. You can create a Spark video with pictures and text, adding in a narration and background music. Spark also features a Chrome App. 
Screencastify is a free Chrome Extension that lets you record screencasts (a video of your screen), or capture video through your webcam. Screencastify saves video to Google Drive. Record up to 10 minutes.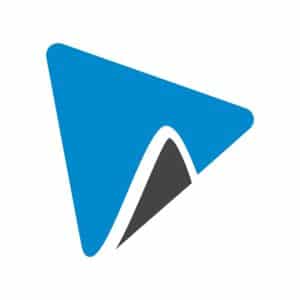 WeVideo is a full featured online video editing program that includes advanced features and tools for maximum creativity. WeVideo can also be found on the Chrome App store. Get started with a free account! Pricing on the education version of WeVideo is available here. 
What are your favorite multimedia apps for Chromebooks?
This is not an exhaustive list; there are many more options out there. What are your favorites? What do you use in your classroom?