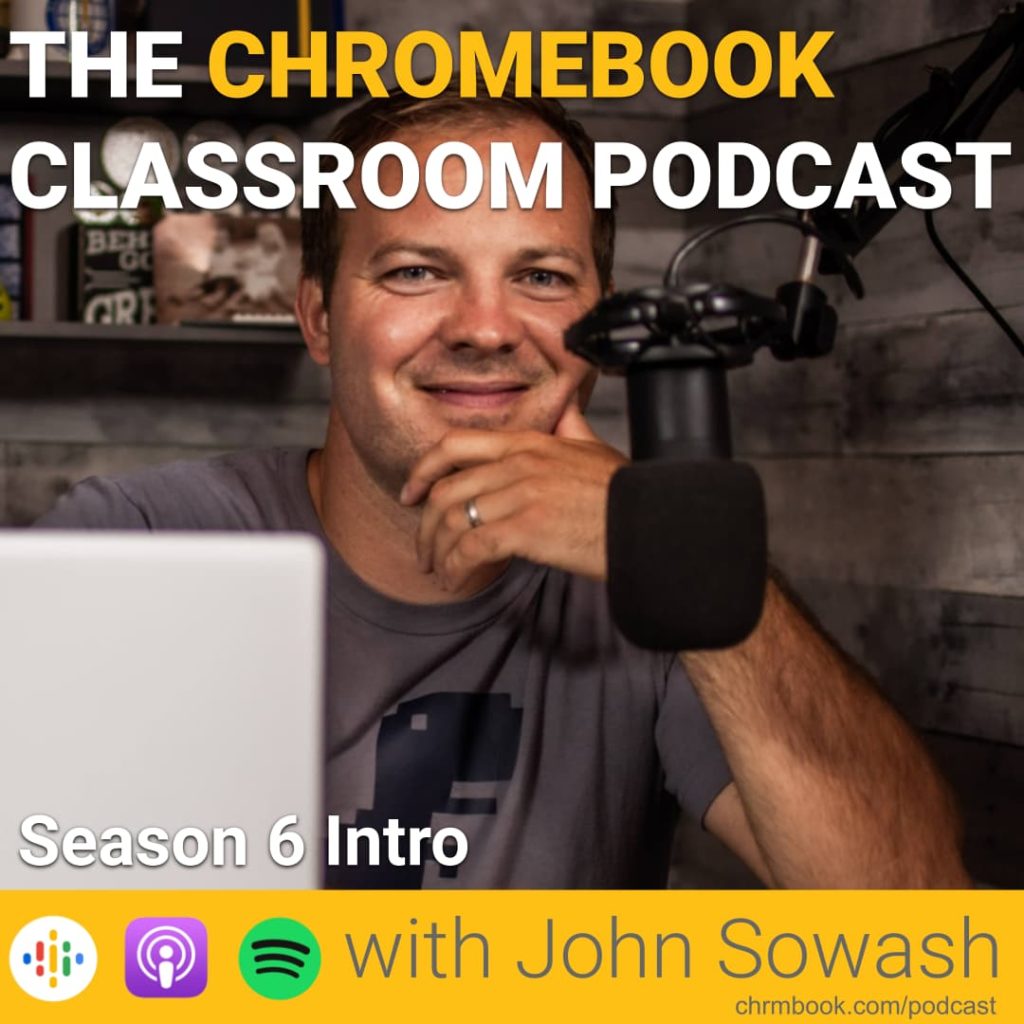 Welcome to season 6 of the Chromebook Classroom Podcast!
I started this podcast in 2017 shortly after I published my book, The Chromebook Classroom.
I used the podcast to share some of the stories and ideas that I wasn't able to fit into the book.
Over the years, the show has evolved and changed, and season 6 continues that tradition.
Thanks for your support!
Since I began this show in 2017, I have managed to publish 92 episodes (this is episode 93!).
Those 92 episodes have been downloaded more than 84,000 times!
This season I will accomplish two important milestones: 100 episodes and 100,000 downloads!
Thank YOU for listening and sharing the show with your friends!
What to expect in season 6
My goal this year is to publish a weekly episode of the podcast. Consistency is always challenging, but I will do my best!
Each month, I want to offer four different episode themes:
10 links – an episode highlighting recent updates, new features, and resources.
Conversations – an interview with teachers, administrators, and other interesting people who belive in Chromebooks and web-based tools.
Admin tips – this season I will be producing a monthly episode focused on Chromebook management and deployment.
Classroom ideas – this episode is specifically devoted to classroom tools, tips, and strategies for classroom teachers.
Listener shout-outs!
During each episode, I want to acknowledge my "chromies," individuals who regularly listen and contribute to the show.
Share your thoughts with me on Twitter, Instagram, or by leaving an Apple Podcast review.
During each episode, I will respond to one or more of these conversations as a small way of thanking you for your participation.
Suggest an episode topic!
What topic, tools, or challenge would you like me to discuss on the show?
Hit me up on Twitter or Instagram (@jrsowash). Your suggestions are welcome!