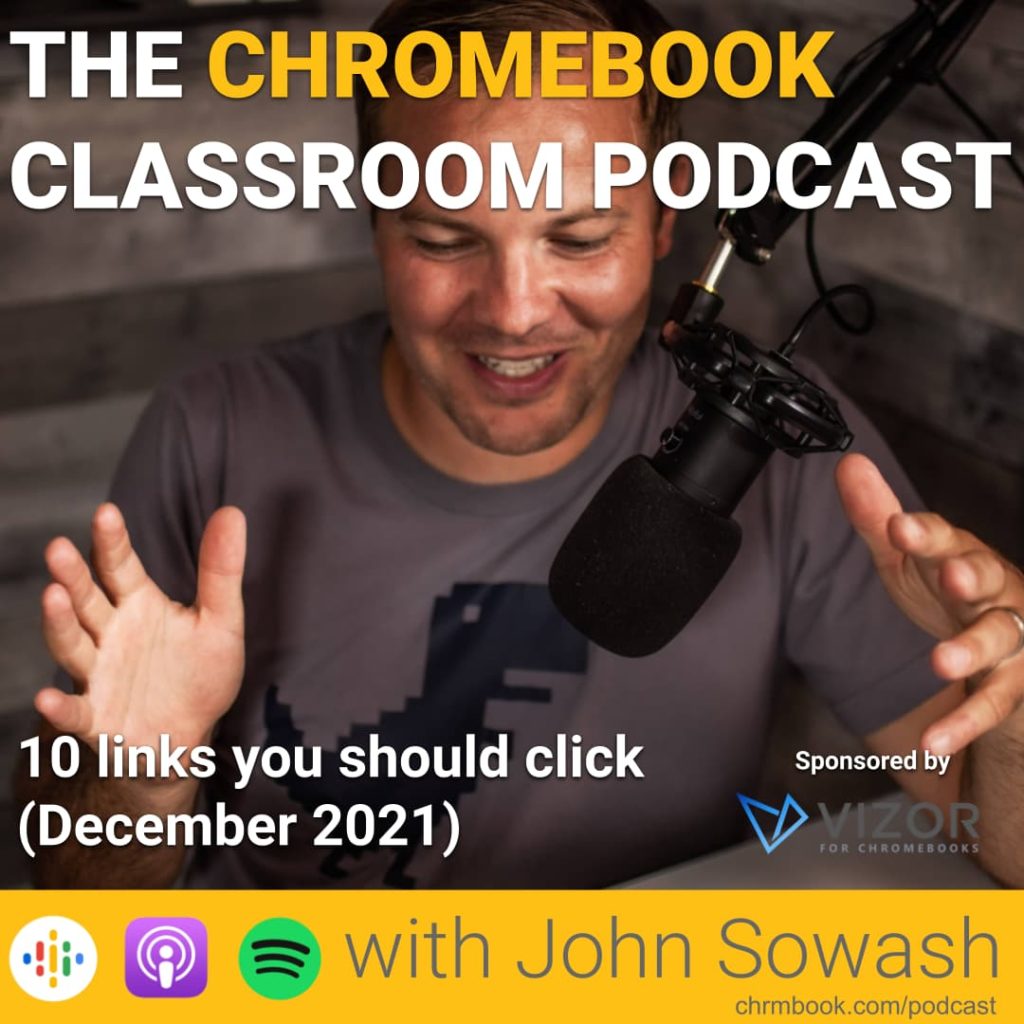 As part of my daily routine, I scan dozens of blogs, visit a handful of Facebook groups and skim through Twitter.
The goal: find the most helpful resources, tools, and articles that I can share with my teacher friends (that's you!)
Episode Sponsor: VIZOR
I'm grateful to introduce Vizor as a new sponsor for the Chromebook Classroom podcast!
VIZOR provides Chromebook 1:1 Management Software for Schools. You can schedule a no-obligation demo of VIZOR before the end of the year for 20% off your first year.
Here are my top 10 links for December 2021!
Smart Chips for Google Sheets – Google Sheets is the latest product to receive access to "smart chips." You can now tag people directly from Sheets!
Chromebook Camera Improvements – the built-in camera app got some cool new updates including the ability to scan documents!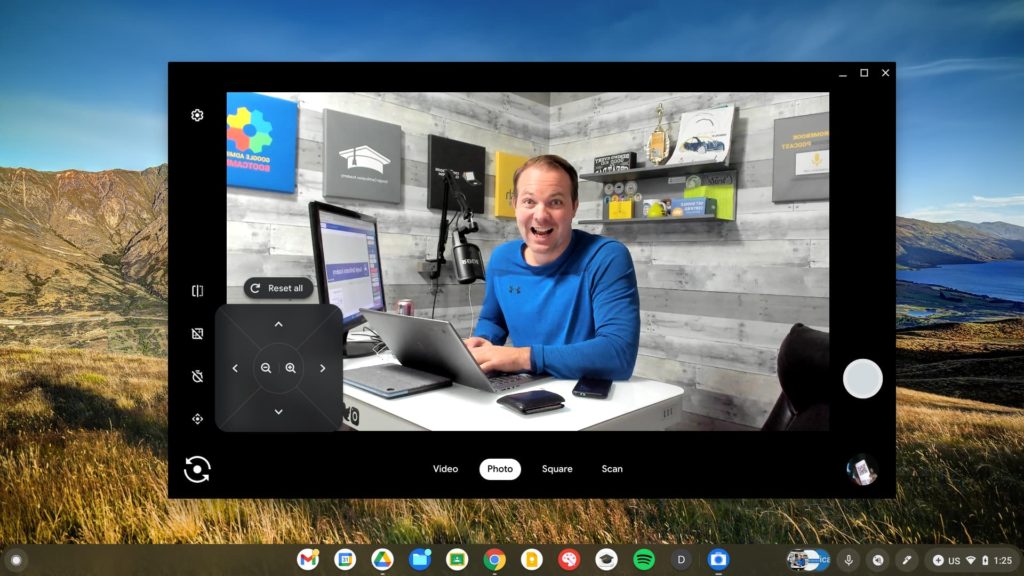 Improved photo submissions in Google Classroom – The Google Classroom app is getting access to the same camera upgrade available for Chromebooks. This should improve the quality of the homework images submitted by students.
Big change to Mote – Starting in January 2022, you will only be able to leave 20 voice messages/month if you are on the free tier. Upgrade to unlimited for $39/year.
Chromebook holiday deals – If you are looking to purchase a Chromebook for someone this holiday season, make sure you check out this list of deals from Chrome Unboxed. 
Reverse engineering the multiple-choice question – this is a thoughtful blog post by Blake Harvard, an AP psychology teacher in Alabama. This is a challenging activity that requires critical thinking.
Google Certification Academy – If earning your Google Certification is on your to-do list, join me starting January 18 to prepare for the L1 AND L2 Google Educator exams! Join the waitlist to learn more!
Hour of Code – all teachers are encouraged to schedule an "hour of code" during CS week which takes place December 6-12. The hour of code website includes hundreds of short activities for students of all ages! 
Create with Chrome Advent – throughout the month of December, a dozen awesome EdTech experts are sharing their favorite holiday-themed project, one day at a time! Follow #CreateWithChrome on Twitter to see all of the cool ideas.
Holiday fun Choiceboard – need something to keep your students engaged during transition time? This choice board contains 10 fun holiday activities for students in grades 1-7.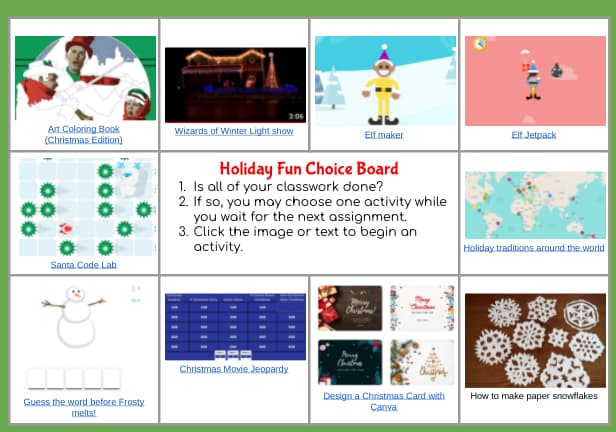 What awesome resource did I miss?
Got something that's too cool not to share? Hit me up on Twitter or Instagram (@jrsowash). I'm always on the hunt for interesting and useful resources!