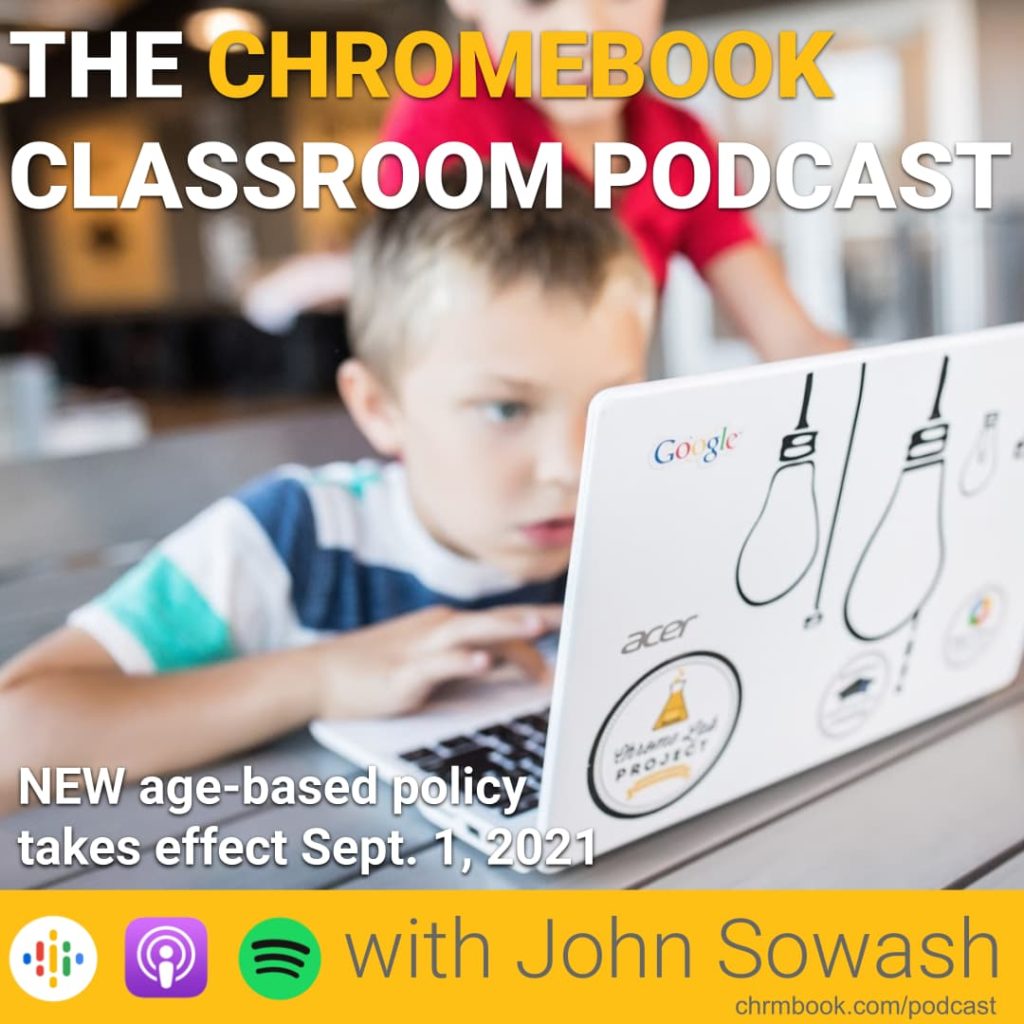 A new age-based admin policy takes effect for all Google Workspace for Education domains on September 1, 2021.
This new policy has significant implications for Google Search, YouTube, and Chrome.
On this episode of the Chromebook Classroom Podcast, I explain why Google is making this change, how it will impact your users, and what you need to do to prepare.
Keeping up with changes to the Google Admin console is a full-time job! That's why I created the Google Admin Bootcamp! This detailed training is specifically designed for anyone who is responsible for managing the admin console.
Additional Resources and links: