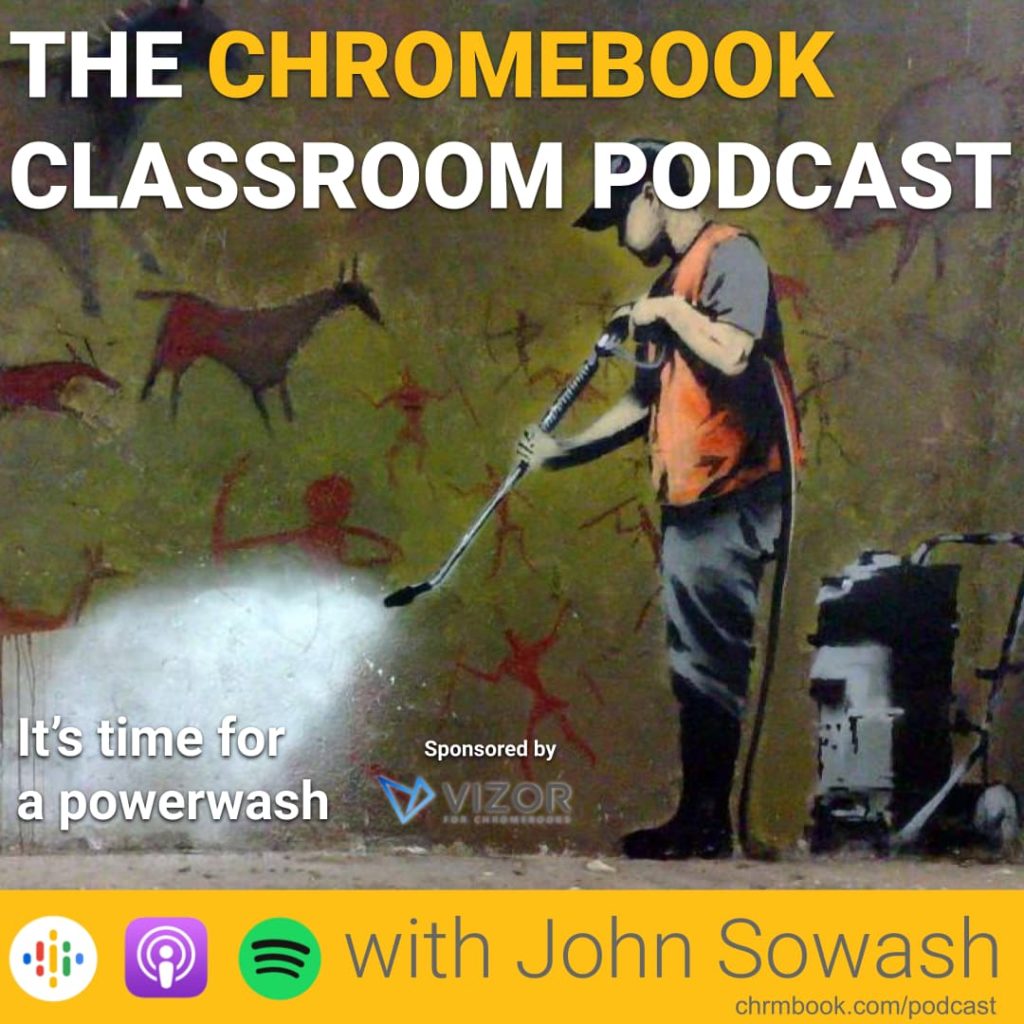 If your Chromebook is acting sluggish or not responding at all, it might be time for a powerwash! 🚿
The ability to quickly reset a Chromebook without loosing any information is an underrated feature of Chrome OS.
I recently had an issue with the Camera on my Chromebook so I decided to give it a powerwash.
In this episode of the Chromebook Classroom Podcast I'd like to walk you through some situation that warrant a powerwash and give you some tips to reset your device the right way.
Episode Sponsor: VIZOR
VIZOR provides Chromebook 1:1 Management Software for Schools. Get 20% off your first year when you schedule a no-obligation demo.