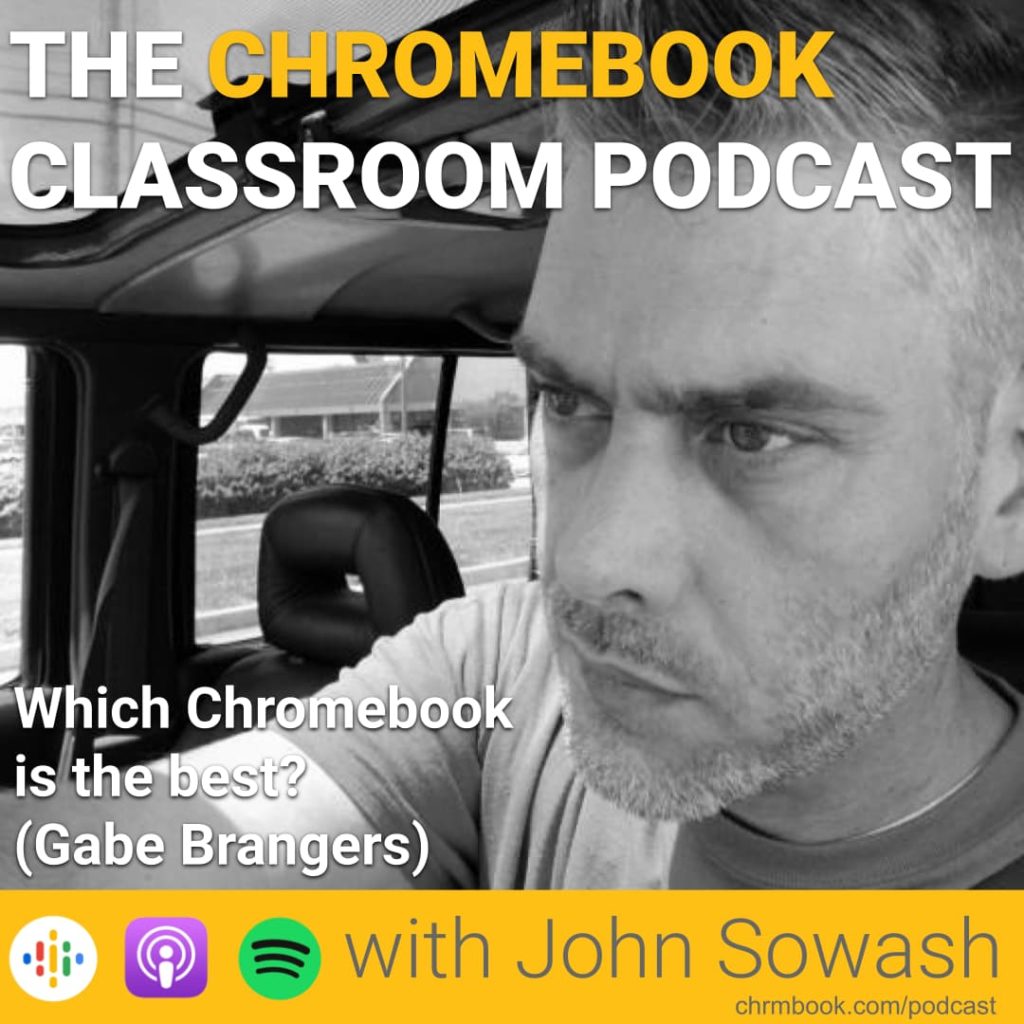 I don't spend a lot of time researching the latest Chromebook hardware.
Frankly, I find it overwhelming to track the dozens of new devices, chips, and baseboards.
Fortunately, my buddies over at ChromeUnboxed.com do a GREAT job tracking all of the latest hardware updates and recommending devices for individuals and school districts.
Keeping up with changes to the Google Admin console is a full-time job! That's why I created the Google Admin Bootcamp! This detailed training is specifically designed for anyone who is responsible for managing the admin console.
Gabe Brangers (@gabrielbrangers), co-founder of Chrome Unboxed, is an expert in ChromeOS hardware. He has know's everything that's worth knowing about current AND future Chromebooks!
Gabe was one of the first guests on the podcast (this is our conversation from 2017).
Today, there are a lot more Chromebooks to pick from and it can be a little overwhelming.
Gabe joins me to explain some of the key things you should consider when buying a personal Chromebook and he shares some helpful tips for district administrators who are looking to make Chromebook purchases this year.
Let's figure out which Chromebook is the best with Gabe Brangers!
Additional Resources and links: