As part of my daily routine, I scan dozens of blogs, visit a handful of Facebook groups and skim through Twitter.
The goal: find the most helpful resources, tools, and articles that I can share with my teacher friends (that's you!)
Episode Sponsor: Google Certification Academy
Earn your Level 1 and Level 2 Google Certification in 2023!
Registration for the winter cohort of the Google Certification Academy is now open! Join me LIVE via Google Meet starting January 17 to prepare for your L1 and L2 certification exam.
Visit gEducator.com to learn more!
Here are my top 10 links for December 2022!
Code blocks in Google Docs – the latest building block for Docs makes it easier to add properly formatted code snippets to your document.
Follow a collaborator in Google Slides – You can now observe someone editing in Google Slides. This is a feature I have wanted for a while!
How one digital book led to an important COVID-19 discovery – this is an interesting, short blog post about an obscure medical textbook digitized by Google that became the focus of an intense investigation.
Responding to plagiarism – Jeffrey Frieden started a lively discussion on Twitter by describing how he responds to suspected plagiarism.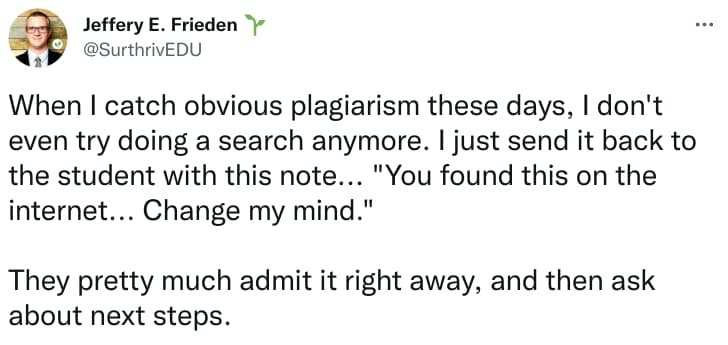 Chat GPT – This new tool will generate well-written responses to any question. Alice Keeler wrote about how technology has always changed classroom instruction and Seth Godin argues that tools like Chat GPT force us to create better, more creative work.
I took the ChromeOS administrator exam – Google has a new certification for IT administrators. Here's what happened when I took the exam.
New course for Chromebook admins – I'm launching a new virtual course called the Chromebook Academy. This course will help IT admins manage a fleet of 10 or 10,000 Chromebooks. First cohort starts February 28, 2023.
Top Chrome extensions of 2022 – Google created a list of top extensions based on popularity and I was surprised by how many of them I am NOT using. 
Year in search 2022 – each year Google publishes a list of the top search trends across the world. This year you can also look at trending searches in your local area. 
Lock up the gifts! – We make our kids solve a Christmas "breakout" puzzle before they can open their presents on Christmas morning. This has become a favorite family tradition. 
What awesome resource did I miss?
Got something that's too cool not to share? Hit me up on Twitter or Instagram (@jrsowash). I'm always on the hunt for interesting and useful resources!