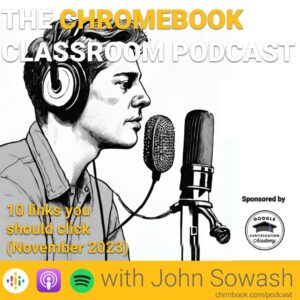 As part of my daily routine, I scan dozens of blogs, visit a handful of Facebook groups and skim through Twitter.
The goal: find the most helpful resources, tools, and articles that I can share with my teacher friends (that's you!)
Episode Sponsor: Google Certification Academy
Increase your credibility as a 21st century educator and sharpen your instructional skills by becoming a Google Certified Educator in 2024!
The Google certification program changed my life and I want to help do the same for you!
Add your name to the wait list NOW so that you don't miss out! All previous academies have filled to capacity.
Here are my top 10 links for November 2023!
Book an appointment from Gmail – I recently discovered a new Gmail feature that makes it easy to suggest your available meeting times. This is similar to the appointment schedule feature in Google Calendar, but can be done while you are composing an email.
Add GIFs and Stickers to Google Slides – make your presentation more exciting by adding animated GIFS and stickers from the Insert > Image menu.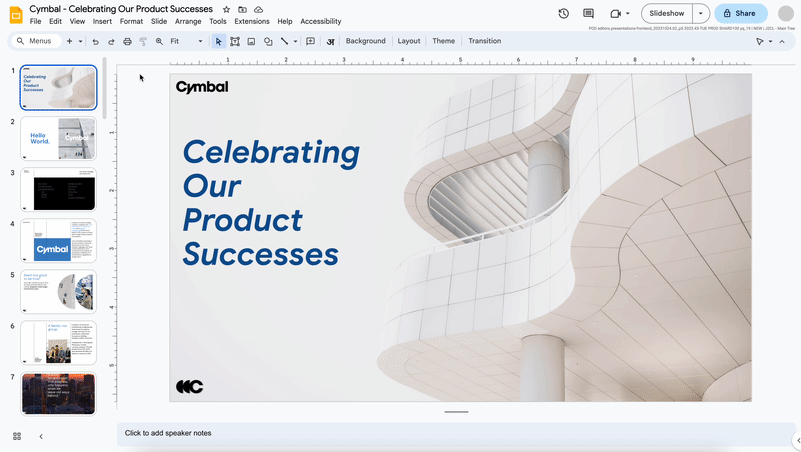 Google Classroom Analytics – Teachers and administrators can view data on student performance in Google Classroom. This new feature was announced nearly two years ago and will be available to premium Google Workspace customers later in November.
YouTube for Education – Google fixed, and then broke, and then fixed YouTube inside of Google Classroom. What a mess!
New ratings smartchip for Google Sheets – You can quickly insert a 5-star rating smart-chip into Google sheet cell. This is interesting for all kinds of voting and ranking-related classroom activities. 
AI playbook for Google Sheets – I just finished this new course from Google Sheet wizard Ben Collins. It was a really great introduction to how AI can help with complex tasks like custom formulas for Sheets. I'm hoping to have Ben on my podcast soon!
Is this image real? – Google added new image search tools to help users determine if an image is AI generated and find the original source.
Pocket Chrome Extension – I've been doing a lot of research on AI in the classroom and pocket has been helpful in saving articles to read on my phone in the evening after the kids are in bed.
Language is the new paintbrush – this article discusses how our ability to use AI effectively is based on our ability to use language effectively. If you are an ELA or art teacher, this is a thoughtful read.
Create your personal AI Teacher's assistant – AI tools won't replace teachers, but it sure does make a great teacher's assistant! Here's how to train AI tools like Google Bard to give more useful answers.
Get my 10 links every month!
Sent to your email inbox each month.
What awesome resource did I miss?
Got something that's too cool not to share? Hit me up on Twitter or Instagram (@jrsowash). I'm always on the hunt for interesting and useful resources!