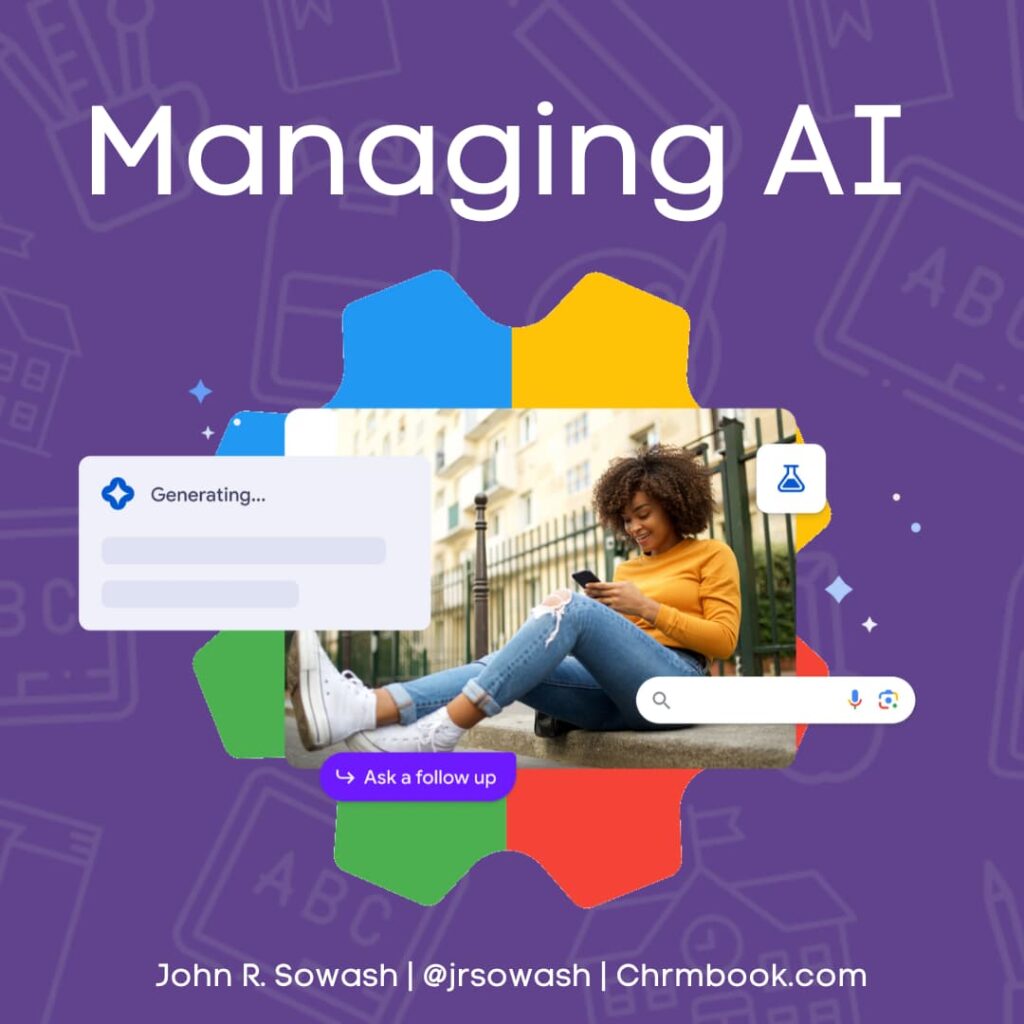 Google is rapidly developing and releasing new AI features for flagship tools including Gmail, Docs, Slides, and Sheets.
This presents unique challenges for schools that may not be ready to release students into the rapidly changing world of artificial intelligence.
The instructions below will allow you to disable Bard and using the Google Admin console.
Early Access Apps
Control of Bard, Google's generative AI chatbot, can be managed through "experimental apps," which is listed as an additional service in the admin console.
This service is off by default, which will disable Bard and prevent staff and faculty from accessing Google's AI chatbot.
To enable Bard for STAFF ONLY, turn ON early access apps for your staff organizational units.
Note: Bard is automatically disabled for users under the age of 18, even if the service has been enabled. You must change the age designation for an OU before Bard will be available.

Manage access to AI tools for Workspace domains:
Sign in to the Google Admin console.
Click on the "Apps" tab.
Click on the "Additional Google services" tab.
Select the OU you would like to enable/disable
Click on the "Early Access Apps" section.
Click on the "Service status" drop-down menu.
Click on the "Save" button.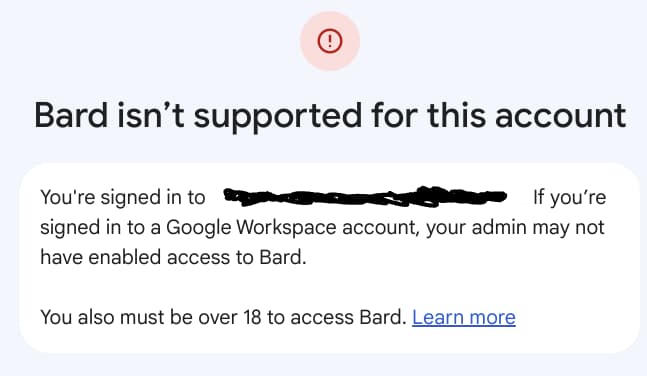 Disabling Workspace AI Integrations
Google has also announced various AI integrations for Gmail, Docs, Slides, and Sheets. As of May 2023, these features are in beta and are only available for domains that actively opt-in to test these new features.
At this time there is no method of disabling Workspace AI integrations (source). Future updates will include management controls for these Workspace integrations.