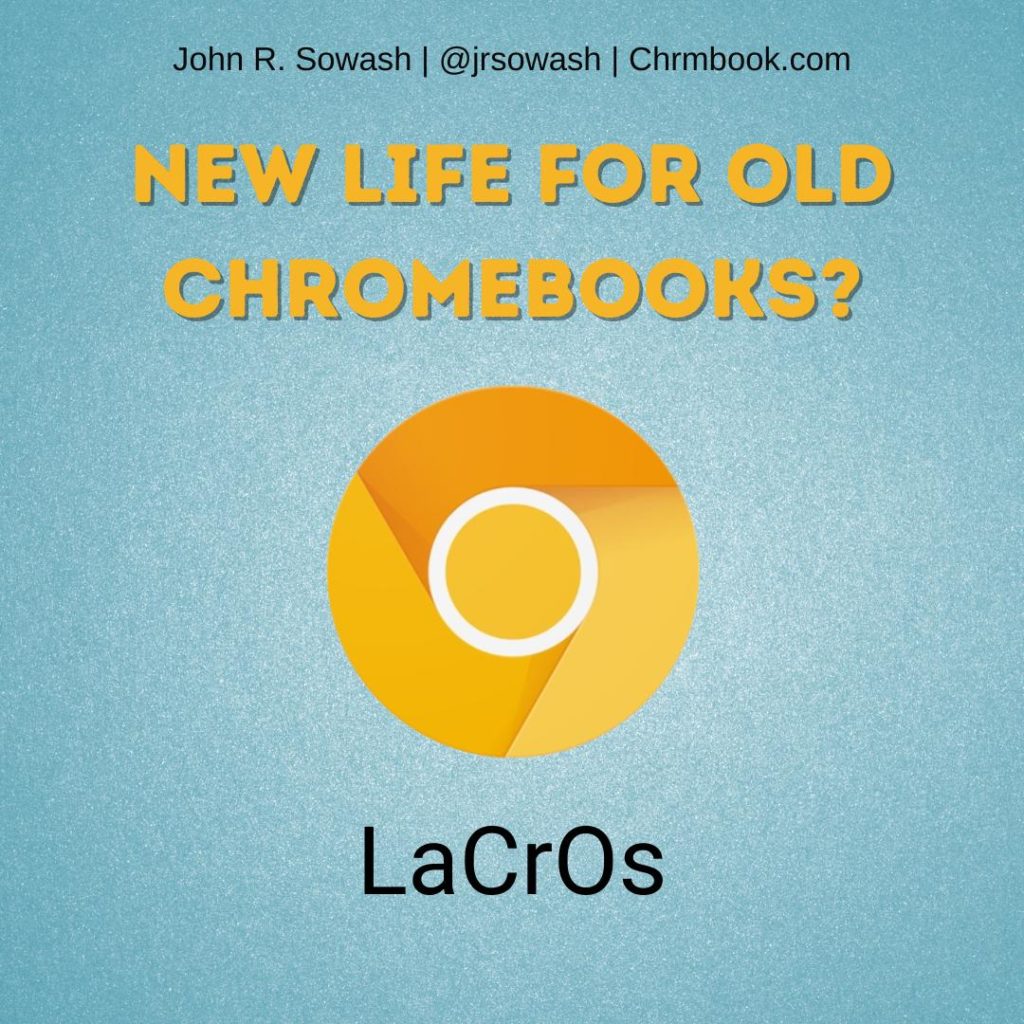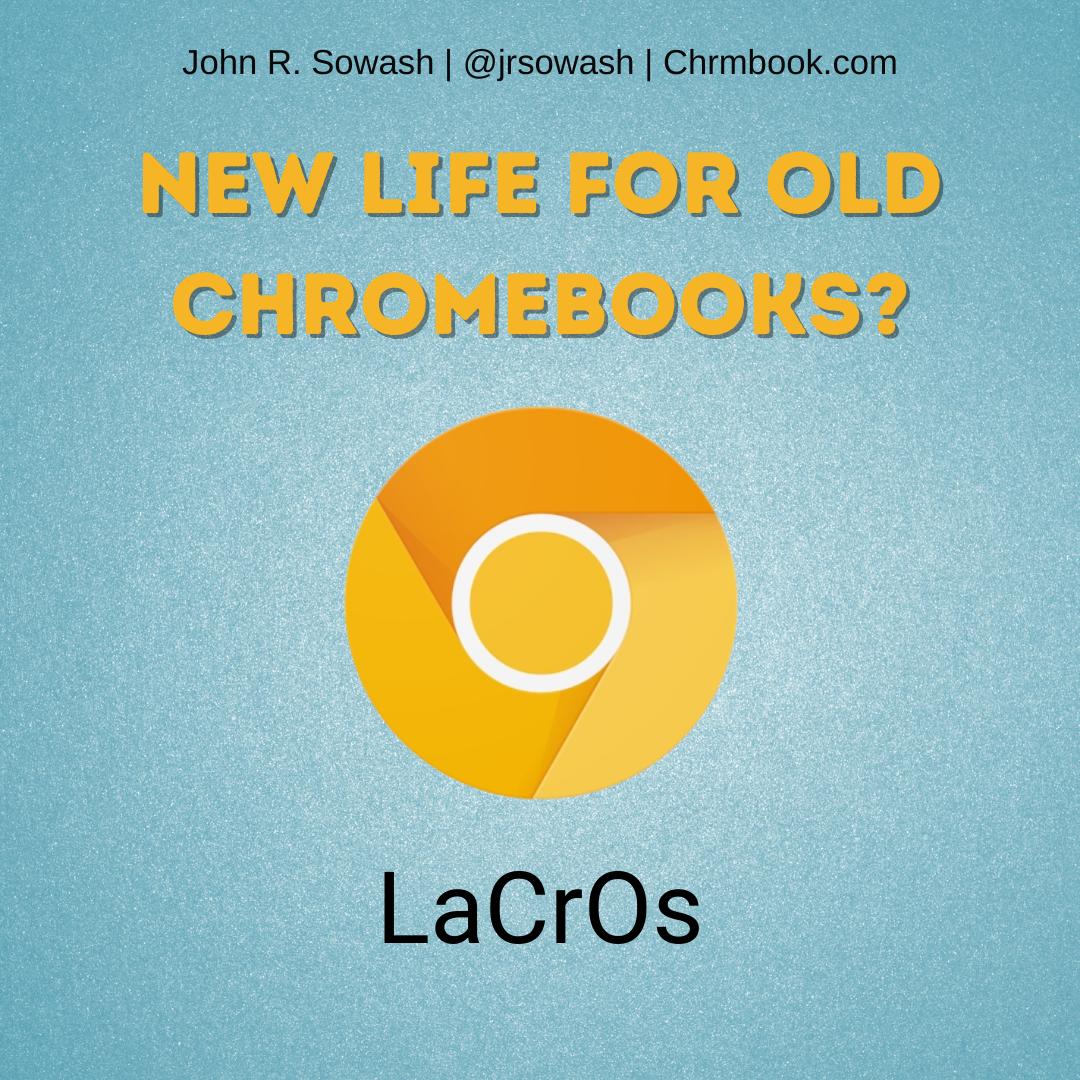 Google had two goals when it developed ChromeOS: speed & security.
For more than 10 years they have delivered on that promise.
As ChromeOS has matured, managing the Chrome browser AND the operating system has become increasingly challenging.
Attached at the hip
The very first Chromebook, the CR48, was heavily modified version of the Chrome browser.
Over time, Google continued to refine and add new features to ChromeOS, making it feel like like a real operating system, not just a browser.
While ChromeOS looks a LOT different today than it did in 2012, the browser and operating system are still tied together and can only be updated in tandem.
This means that, eventually, all Chromebooks reach a point when they can no longer receive updates from Google because of hardware limitations.

Automatic Update Expiration (AUE)
Every Chromebook has an expiration date known as the Automatic Update Expiration (AUE).
Chromebooks manufactured after 2020 receive 8 years of updates from Google.
While expired Chromebooks WILL continue to work long after the AUE date, they won't receive critical security updates that may put you at risk.
This is an unfortunate limitation that only applies to Chromebooks.
Consider the Chrome browser for Windows…
Microsoft ended support for Windows 7 in 2020; no more security updates or patches. You're on your own.
Even though Microsoft isn't providing updates for Windows 7 users, Google is!
Google will continue to provide critical security updates for the Chrome browser on Windows 7 devices until 2023!
This is possible because the Windows operating system and the Chrome browser work independently of one another.
Introducing LaCrOS
It appears that Google wants the ability to push out critical security updates to expired Chromebooks as well.
For several years, Google has been quietly working on a secret project called Lacros.
"Lacros is an architecture project to decouple the Chrome browser from the Chrome OS window manager and system UI. The name comes from Linux And ChRome OS." Source
The goal of the Lacros project, is to separate the Chrome operating system from the Chrome browser by allowing Chromebooks to run the Linux version of Chrome.
What does this mean for the average person?
Not much!
The Linux edition of the Chrome browser is essentially the same as Chrome for Windows, Mac, and Chromebooks.
But the under-the-hood changes to ChromeOS will allow Google to update the browser and the operating system independently.
"This allows the two binaries (systems) to be released independently…" Source
There are many benefits to this change, including the ability to provide critical security updates to devices that have reached their AUE date.
Expired Chromebooks certainly won't receive new features, but they should still provide a basic level of security from malicious applications, viruses, and bad actors.
Students who get to keep their Chromebook after they graduate from high school can continue to check their email and do some basic web browsing even if the device has expired.
Grandma can continue using her expired Chromebook to log into Facebook and view pictures of the grandkids.
Even with the introduction of Lacros, all devices will become obsolete at some point.
Will devices that have already reached their AUE date receive this update? We don't know.
Personally, I'm not expecting my original CR48 to suddenly get a new OS update after being EOL for a half-dozen years.
When will Lacros be available?
As of February 2022, there is no official release date for Lacros, but people in the know like Kevin Tofel from AboutChromebooks.com and Robby and Gabe from ChromeUnboxed.com believe that the launch will happen sometime in 2022.
If you don't feel like waiting, you can try an early release version of Lacros by following these instructions from ChromeUnboxed.
The early release version is pretty stable and easy to use. I have it enabled on one of my Chromebooks and it works just like you would expect!
Note: you probably won't be able to enable Lacros on a school-owned Chromebook due to the admin policies set by your IT department.
What else is hidden inside of Lacros?
The ability to manage multiple Chrome profiles is another advantage of the Lacros update. This means that Chromebooks will have the same multi-profile capabilities as a Mac or PC.
Aside from that, we don't know what other surprises Google might have in mind for the new Lacros update, now, and in the future.
Lacros appears to be a nice step forward for Chromebook users, and especially helpful for districts with large fleets of Chromebooks with various AUE dates.