Find lesson ideas for your Chromebook classroom!
Anne Nash is a Regional Manager on the Google For Education team and a contributor to the brand new Chromebook App Hub.
Anne shares a bit about life as a Google employee, the development of the Chromebook App Hub, and her favorite Chromebook tips and productivity secrets.
What is it like to work on the Google for Education team?
Anne has worked at Google since 2012. She started as an advertising account manager, moved into an HR role, before moving over to the Google for Education team.
While there is a lot of free food and perks when you work for Google, Anne says that the quality of the people who work for Google and the relationships they have developed is her favorite part of being a Googler.
Introducing the Chromebook App Hub: Ideas for your Classroom!
Anne and the Google for Education team have been working for more than a year on the Chromebook App hub, a resource to help teachers find quality lesson ideas that are optimized for Chromebook classrooms.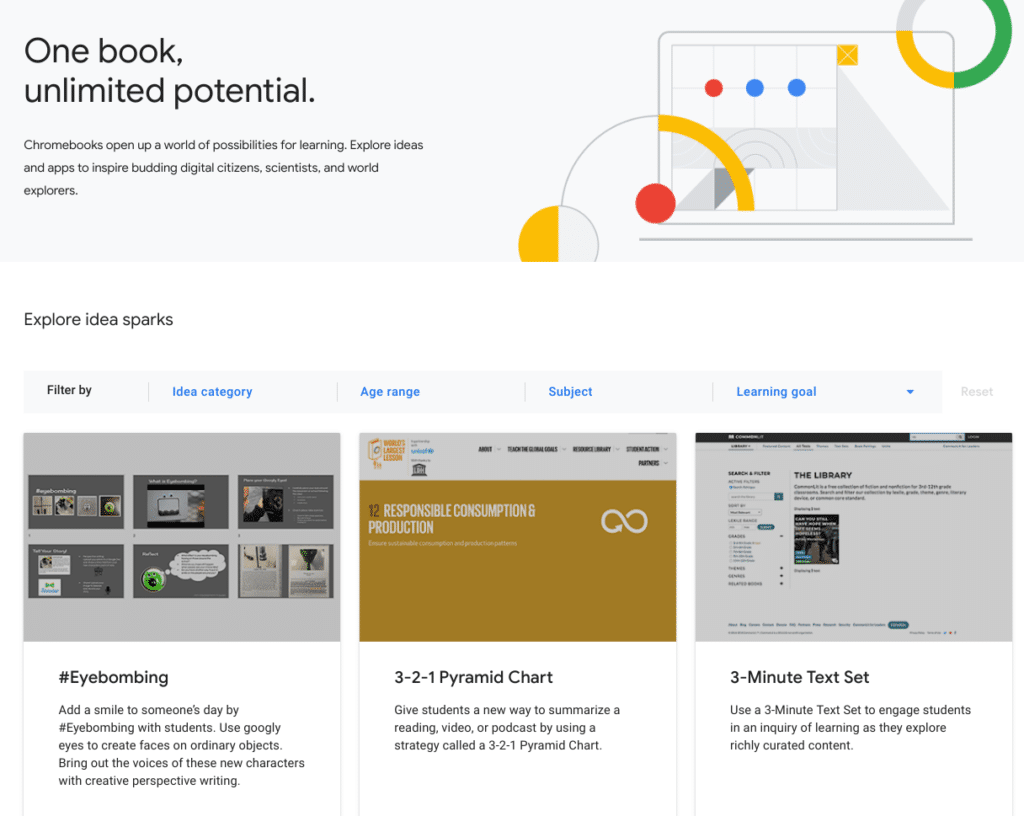 The App hub doesn't feature lesson plans, it has "idea sparks" which teachers can modify, adapt, and change to fit their specific classroom.
Each idea spark features an overview, examples, resources, templates, and links created by Google Certified educators and trainers from around the world.
Have a great lesson? You can submit it to the App Hub here!  
The App Hub also features some of Google's software partners who have developed amazing web applications that are perfect for Chromebooks.
Some of the familiar products included in the App Hub include Soundtrap, Kami, Bookcreator, and more. More than 75 apps are currently integrated into the app hub.
Anne's Chromebook and productivity tips
Anne has been using a Chromebook as her primary work device since 2015. Each Google employee gets to pick the type of device they want to use (Mac, PC, or Chromebook), however the number of Googler's picking Chromebooks as their primary device has significantly increased since Anne started working at Google.
Anne shares her favorite Chrome extension at 31:40 of our conversation. I'm not going to tell you here; you'll have to listen to the episode!
Want more Chrome extension recommendations? Check these 5 great extensions for teacher productivity!
Google employees get a TON of emails and shared documents (yes, even more than teachers!). Anne shares a few of her favorite productivity features that help her stay on top of her daily work