Thanks to Wacom for sponsoring this episode. The One by Wacom makes it easy to annotate images, teach a lesson and grade student work. It is also one of the first drawing tablets that works with a Chromebook!
Remember the good old days?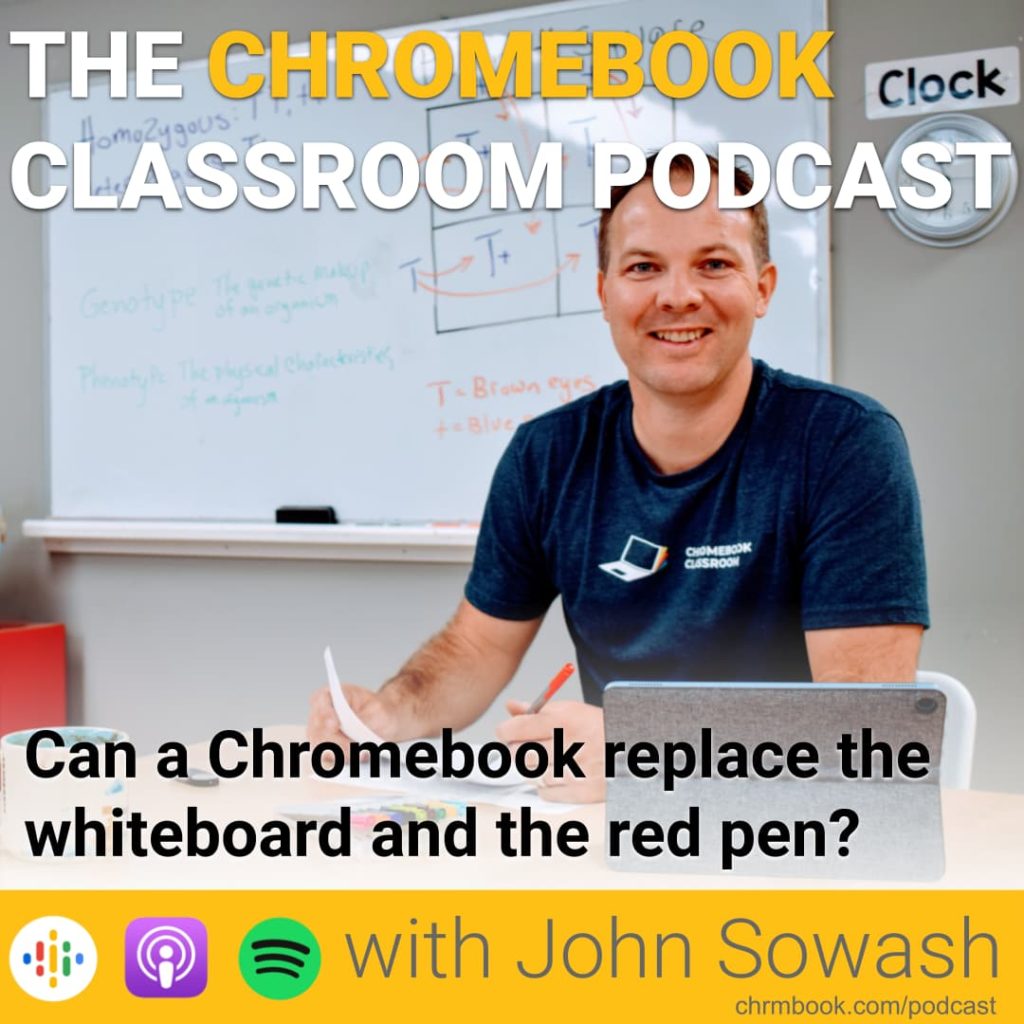 Teaching a lesson in front of the whiteboard or overhead projector was common practice.
Using white-out to create worksheets was normal.
Everyone graded homework on paper with a red pen.
Things have changed.
Teaching in front of a computer screen can feel a bit rigid and scripted, but it doesn't have to be!
Can your Chromebook replace the whiteboard and the red pen?
Let's find out!
Episode links and resources: