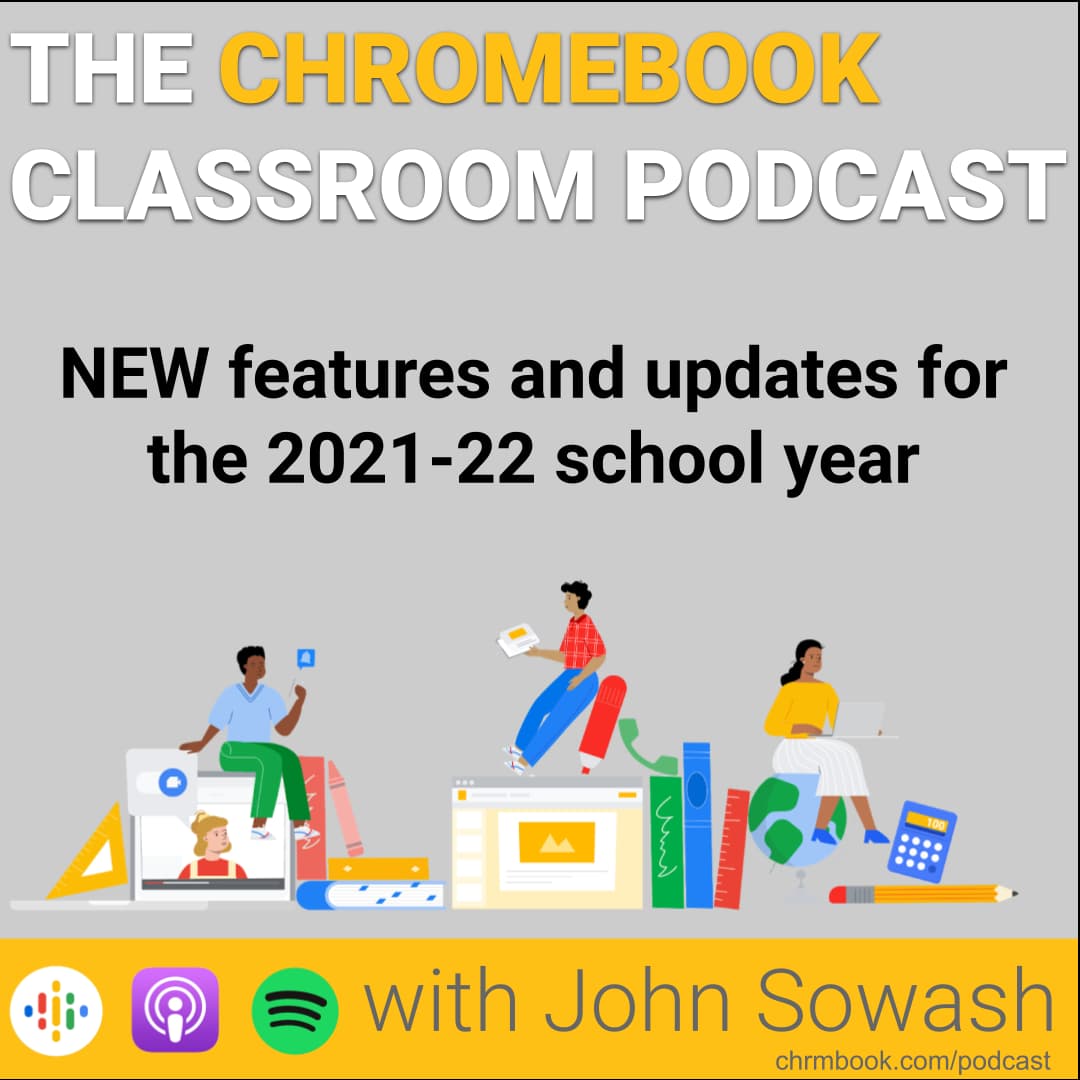 On June 22, 2021, Google hosted a virtual event announcing the latest updates to Google Classroom, Meet, Drive, and Chromebooks.
This event was designed to give educators a sneak peek at all of the new features and updates that will be available during the 2021-22 school year.
Since it's the summer, I hope you were busy sitting at the pool, camping in the mountains, or hanging out with your family.
If you missed the anywhere school event, don't worry! I'll break down the entire thing in less than 30 minutes (even less if you listen at 1.5x speed!).
In this episode of the podcast, I'll break down everything they announced and share my thoughts on how these features will impact you during the upcoming school year.
My favorite announcement
There are two features that I am particularly excited about. To find out what they are, you'll have to listen to the episode.
I would love to know which update YOU are most excited about. Send me a tweet (@jrsowash) or leave a comment on this post sharing your favorite updates!
Additional Resources: