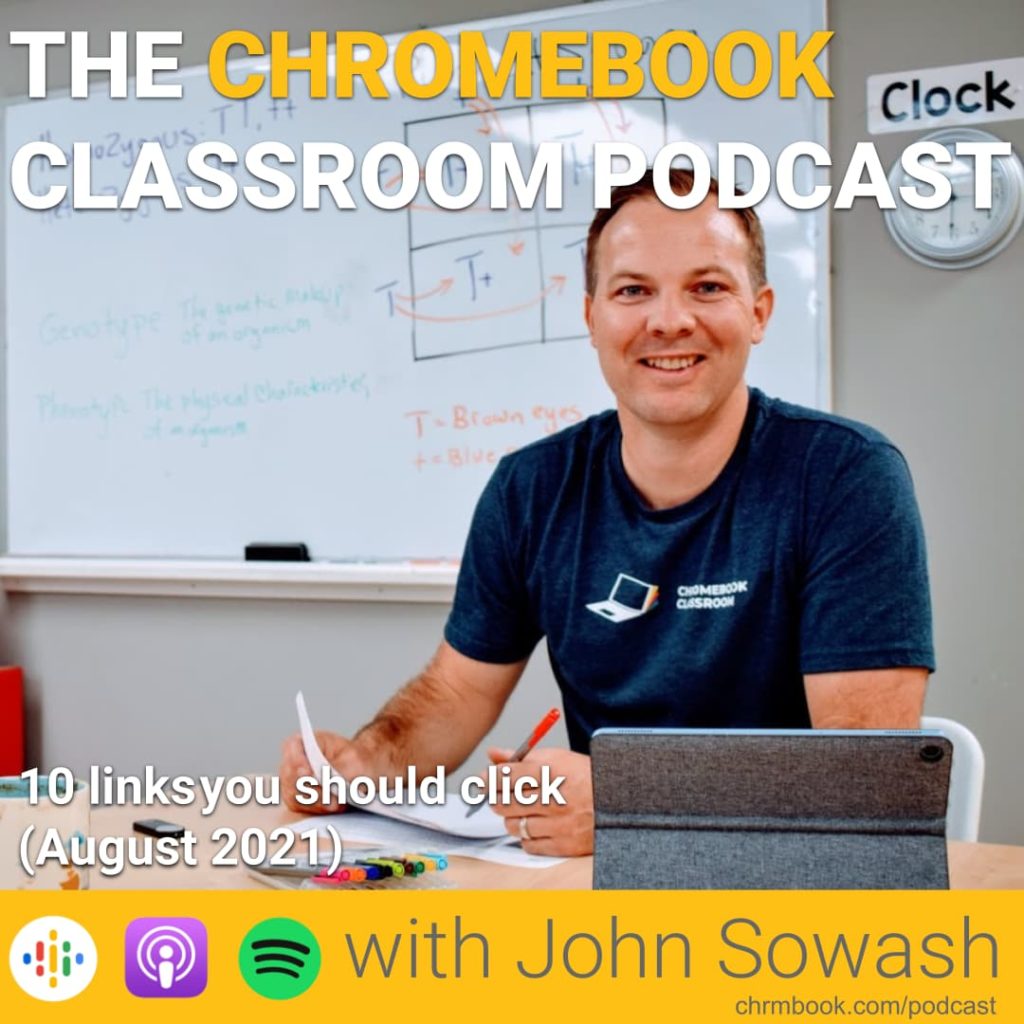 As part of my daily routine, I scan dozens of blogs, visit a handful of Facebook groups and skim through Twitter. The goal: find the most helpful resources, tools, and articles that I can share with my teacher friends (that's you!)
Here are my top 10 links for August 2021!
New Google Meet "App" – The next time you use Google Meet you might be prompted to "install" a new app. This is an example of a progressive web app (PWA) that runs completely in the browser but feels like a traditional app on your phone or tablet.
New Zoom app for Chromebooks – Using Zoom on a Chromebook is a bit challenging. That may change with the new progressive web app developed jointly by Google and Zoom.
Customize your "New Tab Page" – Google is adding new "widgets" to the new tab page including recent websites, Drive files, and photos.
Originality reports in Google Slides – Right now, originality reports only work with Google Docs, but that is about to change! Google has quietly announced it is working on support for Google Slides as well!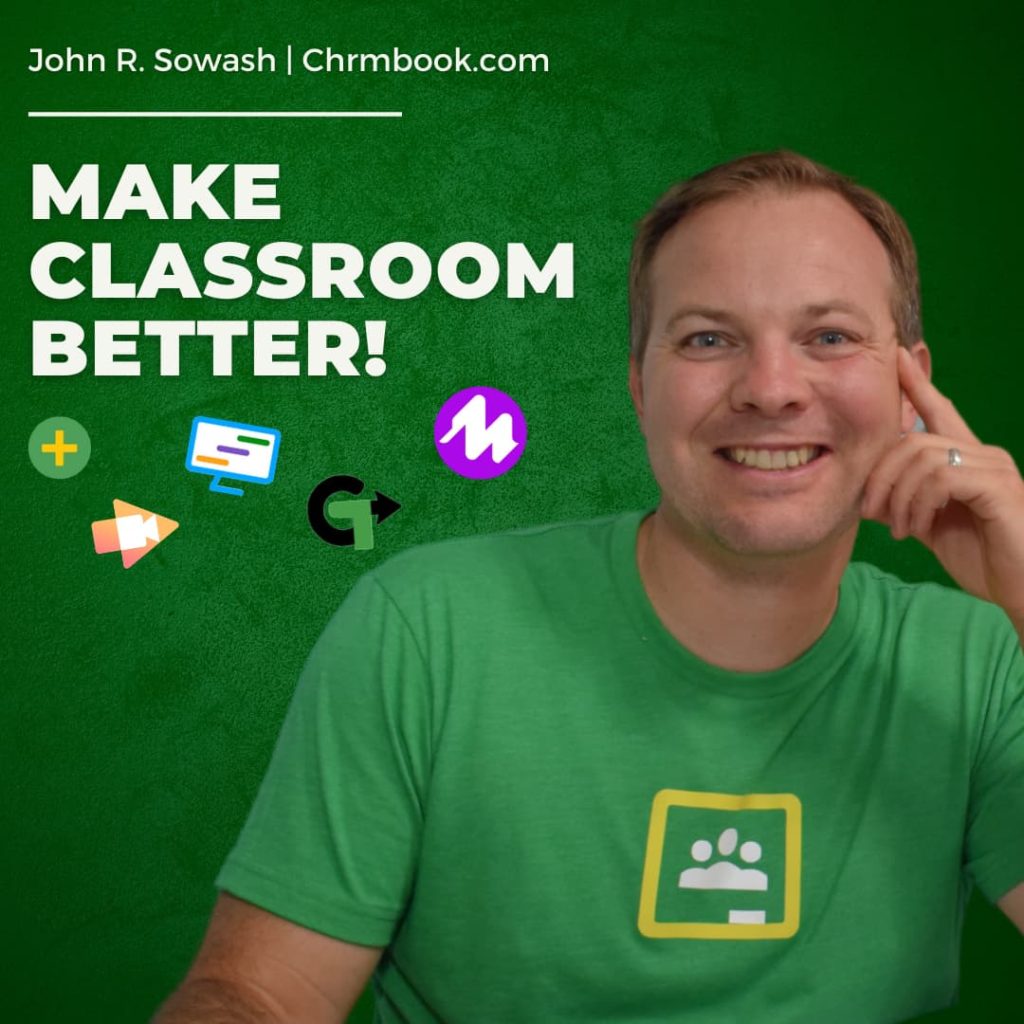 Make Google Classroom better! – my latest YouTube video introduces five cool extensions that work with Google classroom to make it even better for you and your students!
Image placeholders in Slides – I like using the "theme builder" in Google Slides to protect design elements that I don't want students to edit. This new image placeholder is a great addition for creating interactive lessons with Google Slides.
Unique periodic table of elements – Each element is represented by a common item made from that element. It's picture-based periodic table!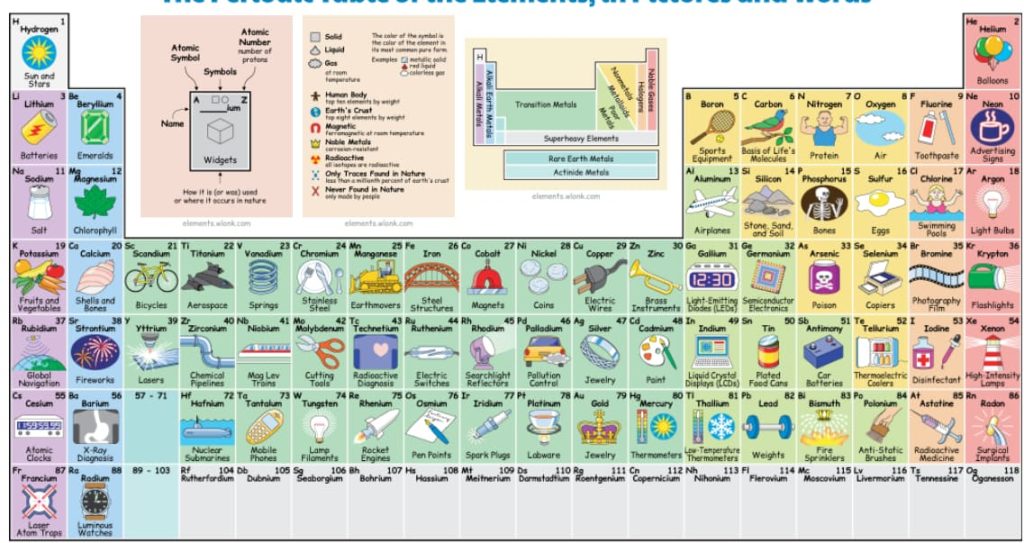 Student tech skills checklist – It would be great if students entered your classroom with basic tech skills. Since many don't, here is my list of the essential skills every student needs to master.
Google Classroom Quiz – make sure your students know how to navigate Classroom with this quiz that I developed.
Chromebook Quiz – If you use Chromebooks in your classroom, use this quiz to make sure your students know how to use the essential features of their device.
What awesome resource did I miss?
Got something that's too cool not to share? Hit me up on Twitter or Instagram (@jrsowash). I'm always on the hunt for interesting and useful resources!