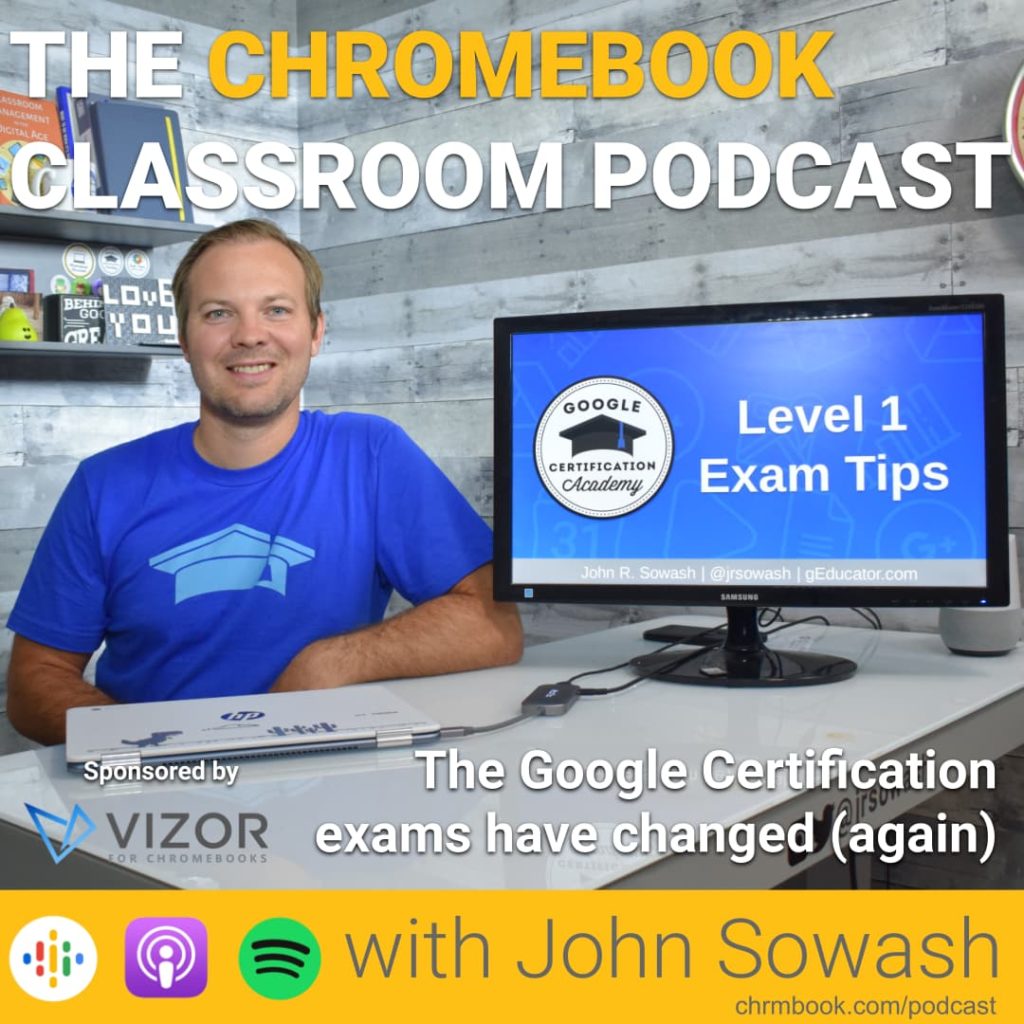 I just took the L1 and L2 Google Educator exams to prepare for the Google Certification Academy that started in January.
I knew the exams had changed, but I was surprised by some of the questions I received.
Episode Sponsor: VIZOR
VIZOR provides Chromebook 1:1 Management Software for Schools. Get 20% off your first year when you schedule a no-obligation demo.
Here are a few notable changes to the Level 1 and Level 2 exams for 2022:
Goodbye scenarios: Previously, the majority of the L1 and L2 was comprised of questions that required you to use Gmail, Drive, Classroom, etc. to perform a series of tasks. This section have been removed from the exam.
Not exactly multiple choice: the Google Educator exams now consists of 35 questions that will ask you to match, select all that apply, and place items in the correct order. These questions are NOT your typical MC questions.
New tools & features: Google has struggled to keep the certification exams up-to-date. I was pleased to see many new questions on new elements of Docs, Meet, Keep, and Jamboard.
Take your time: The exams still have a 3 hour time limit, but with only 35 questions to answer you won't need to worry about the timer.
Is the test getting easier?
Initially, I assumed that eliminating the scenarios and shortening the test meant that it would be easier to become a Google Certified Educator.
Not so much.
I actually got a little nervous when I took the L2 test (It would be super embarrassing if I didn't pass…fortunately, I did!).
The vast majority of the questions on the L1 and L2 test are "select all that apply" type questions which means, you need to understand 2-5 features of a given product for each question.
We don't know how Google calculates your final score (what if you select 3 of 5 correct answers?). With only 35 questions, the margin for error is smaller than on the longer, old exam.
All this to say, you need to be prepared before your take the exam!
Earn your certification in 2022
The Google Certification Academy is my comprehensive class that will prepare you to pass the L1 and L2 certification exams (you have my personal promise!).
The GCA isn't an online course, it's a series of LIVE sessions via Google Meet with me and 20-30 other teachers.
The winter cohort is full, but you can add your name to the wait-list for my summer academies.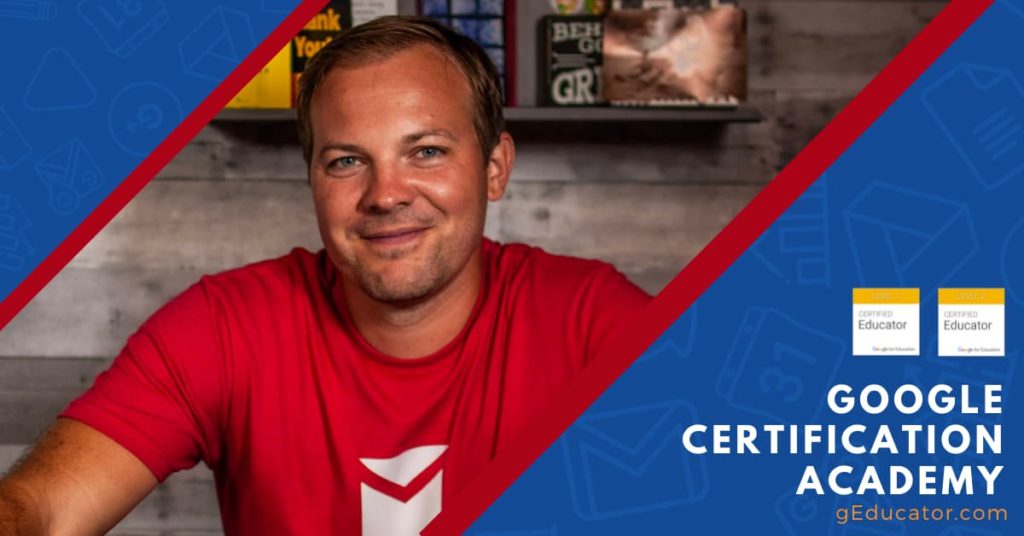 You may not need a course to get certified. Here are a few free resources to help you:​
Additional resources: