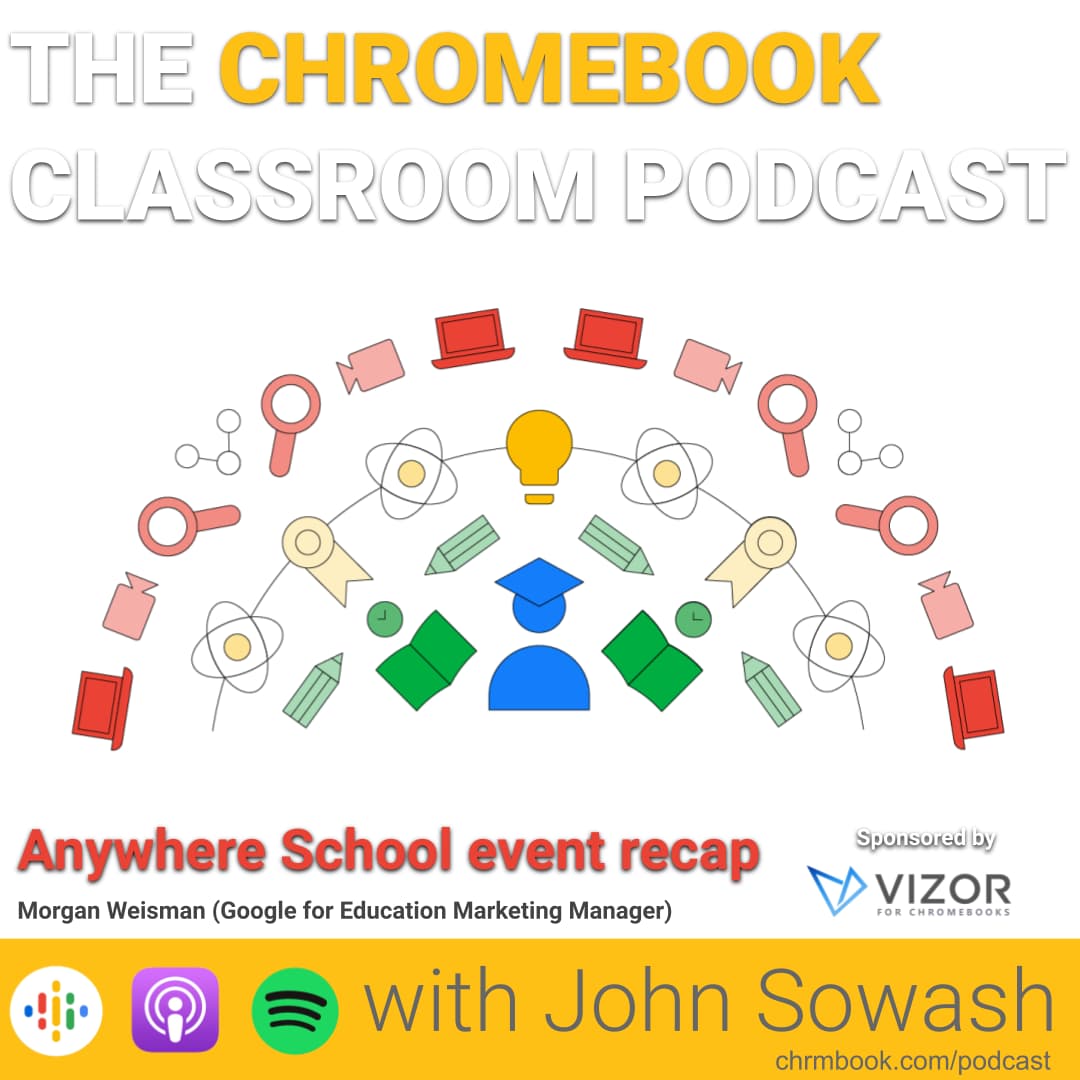 For the past three years, Google has started the summer with the "anywhere school" event.
During this virtual experience, Google announces its product road map for the year ahead.
This event is designed to give school leaders and classroom teachers advanced notice about updates to products like Google Classroom, Drive, Chromebooks, and Meet so they have time to consider how these updates will impact classroom instruction.
As marketing manager for Google for Education, Morgan Weisman is one of the individuals responsible for coordinating and planning the Anywhere School event.
I can't think of a better person to recap this launch event than the person who helped make it happen!
If you want to know what cool new features are coming to your classroom during the 2022-23 school year, this is the interview for you!
Episode Sponsor: VIZOR
VIZOR provides Chromebook 1:1 Management Software for Schools. Get 20% off your first year when you schedule a no-obligation demo.
Kindergarten Teacher to Google Manager
Morgan spent two years teaching Kindergarten in Dallas, TX before she was hired at Google.
I asked Morgan how her experience as a kindergarten teacher prepared her for success at Google. Her response was very thoughtful and inspiring!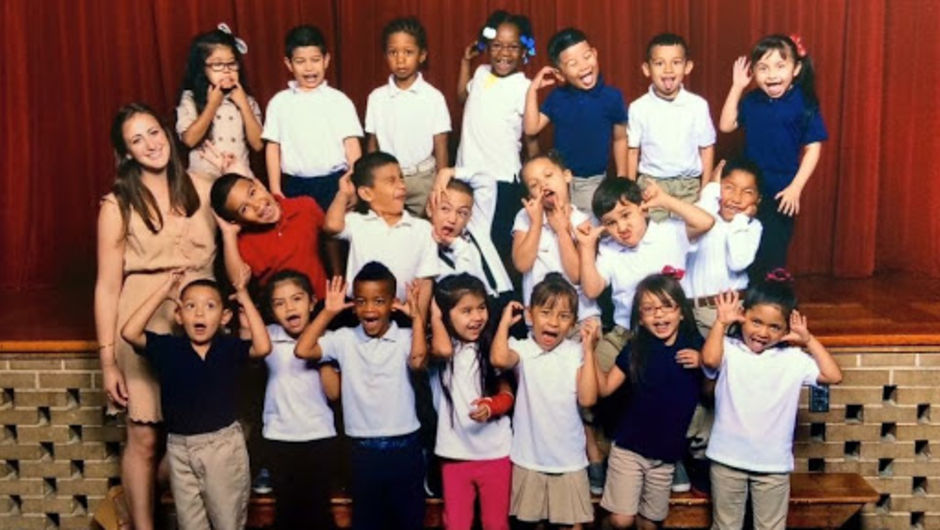 Three BIG product announcements:
This year, Google emphasized three key product updates:
Screencast for Chromebook (available soon)
Cast moderator (Available in 2023)
Practice Sets (Beta opening this summer)
During our conversation Morgan and I review each update and clarify when teachers can expect to get access and how these updates fulfill Google's goal of making learning accessible to everyone.
Related: Google is updating three popular classroom tools ahead of the 2022-23 school year.
Lots of smaller announcements
In addition to these three major updates and product launches, there were a variety of updates to tools like Google Meet and Classroom.
2022 Google Classroom updates:
Improved notifications
Improved YouTube video picker
Add-ons for Classroom (launching this summer)
Roster sync via Elevated Data Sync
2022 Google Meet updates:
Auto meeting transcription directly into Google Docs
Picture in picture
Live stream via YouTube + Q&A and Polls
For a full list of everything that was announced during the anywhere school event, check out my full event recap.