Every school has a population of sneaky students who seem to always find a way to bypass district web filters and security settings. Today I'm joined by experienced tech director Eric Griffith to discuss these sneaky tactics and prepare a response.
Episode Sponsor: VIZOR
Thanks to Vizor for supporting the Chromebook Classroom podcast!
VIZOR provides Chromebook 1:1 Management Software for Schools. You can schedule a no-obligation demo of VIZOR and receive 20% off your first year!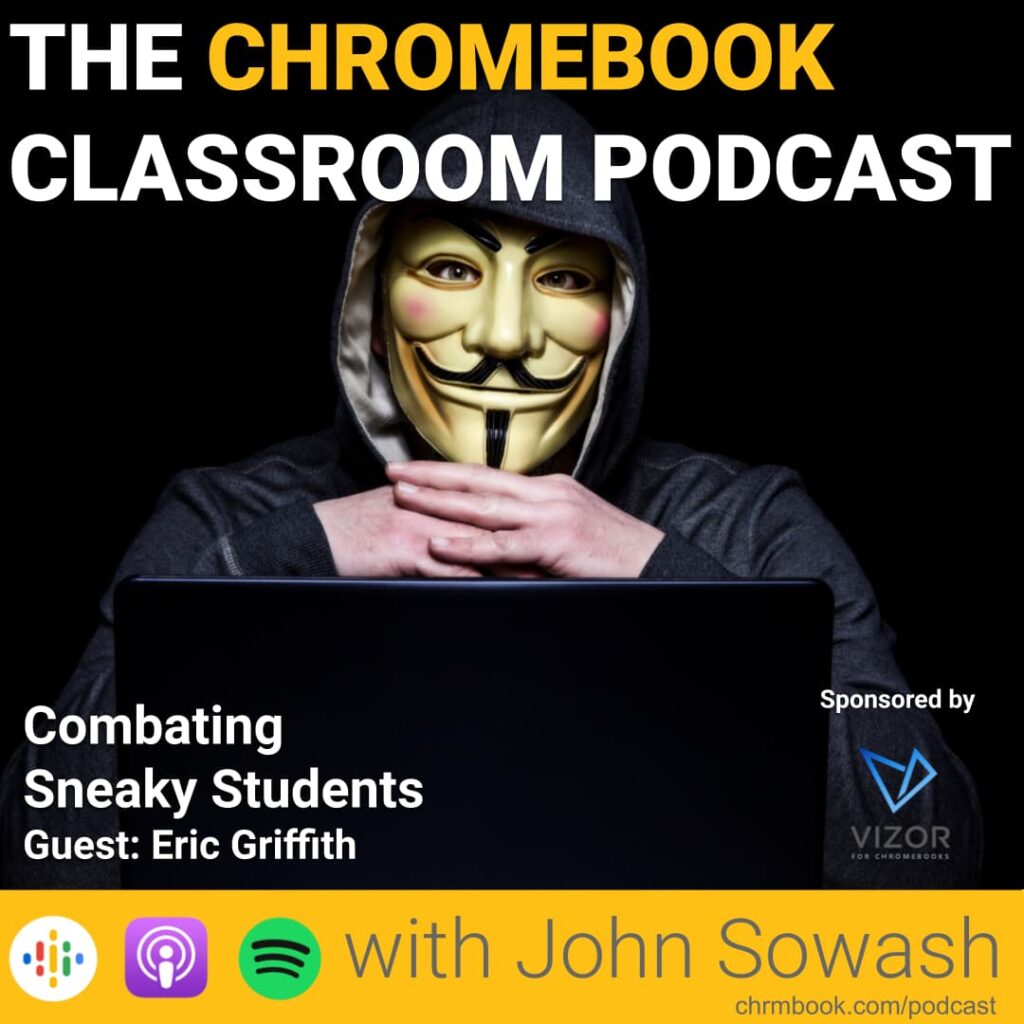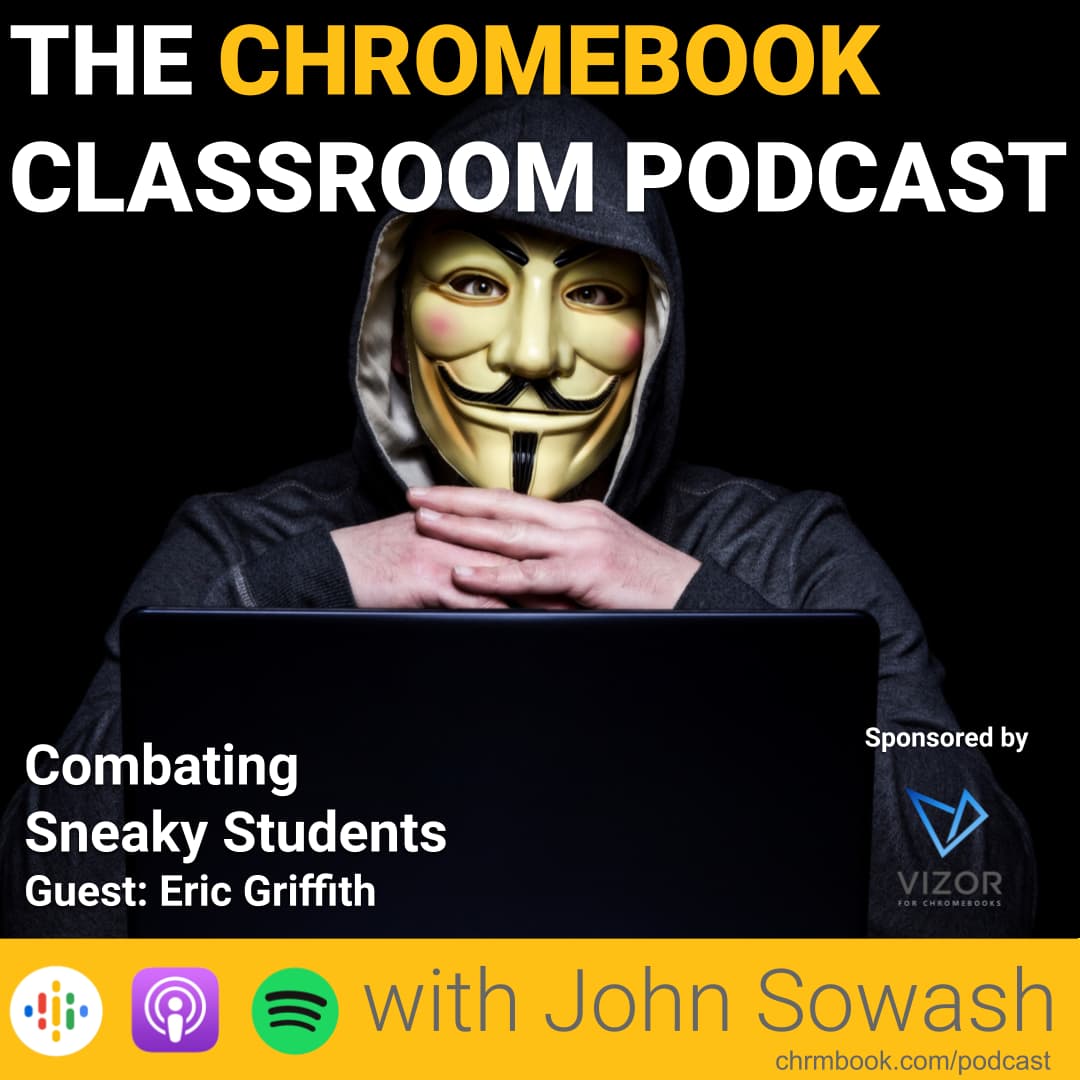 Finding the right approach
When it comes to managing technology, there are two extreme approaches:
Lock it down like North Korea
Leave it open until there's a problem
Most schools will fall somewhere between these two extremes, but every school is closer to one side than the other. Developing a district philosophy and culture is one of the first things you need to do so that you know how to approach policy decisions.
Your teachers need to have a voice in these policy decisions as they are on the front lines, working with students and technology on a daily basis.
"I've seen districts lock down devices so tightly that students would charge their Android and iPhones from their Chromebooks because it was nothing more than a battery for them."
This is NOT the type of learning environment we want to create.
Sneaky tactics
Eric has been a tech director for a long time and he has been taking notes on the various sneaky tactics and features used by students to trick teachers and bypass district security settings.
If you are a teacher, you'll be interested in some of the insights that Eric shares during our conversation. You might even say "Oh! That's why my students have been doing that!"
Once you understand how students are using various Chromebook features to hide their off-task behavior, you will know what to look for in the classroom.
Common things to look for:
Students who have the time and knowledge to customize their Chromebook settings are usually the students who have the knowledge to bypass district security settings.
Students using trackpad gestures to quickly switch between open tabs and windows
Pinning and grouping tabs to hide off-task behavior
Using virtual desktops to hide off-task behavior
As a fellow tech director, Eric also shares some policy adjustments that will limit off-task behavior so that district technology is being used for learning, not entertainment.
"Shift + Control + A will ruin their day." – Eric Griffith
Classroom monitoring and filtering
Eric and I spend a bit of time talking about web filters and classroom management tools like Securly, GoGuardian, Bark, Blocksi, etc.
Eric and I have had an opportunity to personally use several of these tools and our opinions and thoughts on them have changed over the years as schools have started 1:1 device programs which have moved technology from a classroom enhancement to a classroom expectation.
Eric is currently in a three-year relationship with Securly while I am working at a school that is using GoGuardian.
No system is perfect, but there are several good options that can help you protect students from the worst content on the internet.
Related: Filter your devices with Securly.
Serious responsibility
Keeping students safe online is a serious responsibility. Equipping teachers with tools and knowledge to effectively manage their classroom against sneaky students is an important goal.
Hopefully, my conversation with Eric provided some ideas to consider as you develop thoughtful policies for your school.