Over the past two years, the integration of Meet and Google Classroom has improved.
This integration of makes it easy for teachers to set up a virtual meeting space for remote teaching, office hours, or facilitating virtual group projects.
While it is possible to set up Meet using Gmail, Calendar, or directly through Google Meet, in most situations teachers should create their Meet link using Google Classroom.
Create Meet links using Google Classroom
Improved meeting security:
Student can't join a meeting unless a teacher is present.
Students are placed in a special "waiting room" until the teacher or a co-teacher joins the Meet.
Only rostered students can join the meeting. Everyone else will need to be approved by a teacher before they are admitted to the meeting.
When a teacher ends the meeting, all students are removed and unable to re-join the session.
Students who are removed from a meeting can't re-join until you invite them back.
Improved moderator access:
Google Classroom co-teachers automatically become meeting moderators.
Moderators can remove students, mute participants, adjust meeting settings, and manage breakout rooms.
If you add or remove co-teachers from Google Classroom you will need to reset your Meet link as well.
Improved setting management:
Meet settings are "sticky." If you disable screensharing or turn on mic-lock, these settings will continue for your next meeting.
You can adjust your meeting settings at any time.
If you want to dive into the specifics of these features, check out Google's detailed support page on using Meet with Google Classroom.
Related post: How to Configure Google Meet to avoid remote learning problems
Sharing your Meet link with students
Your Google Meet link is typically displayed on the left side of the Google Classroom stream page.
In most circumstances, this is a convenient place for students to access your link.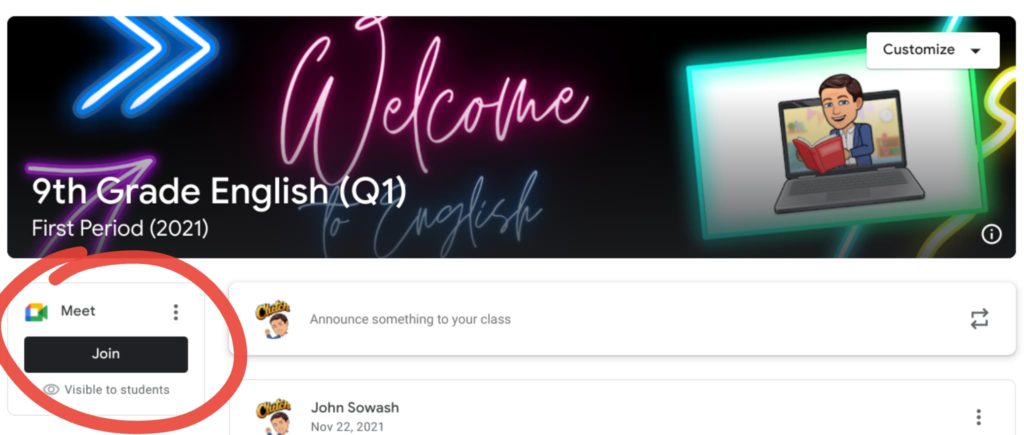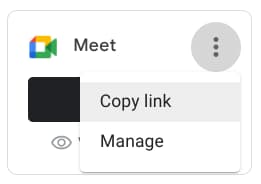 Some teachers prefer to post their meeting link as an announcement or as an assignment. This is easy to do!
First, click the "snowman" menu on your Meet link and select copy.
Next, create an announcement, assignment, or material post.
You can either paste the link into the body of the post OR, use the link button to attach the link below the post.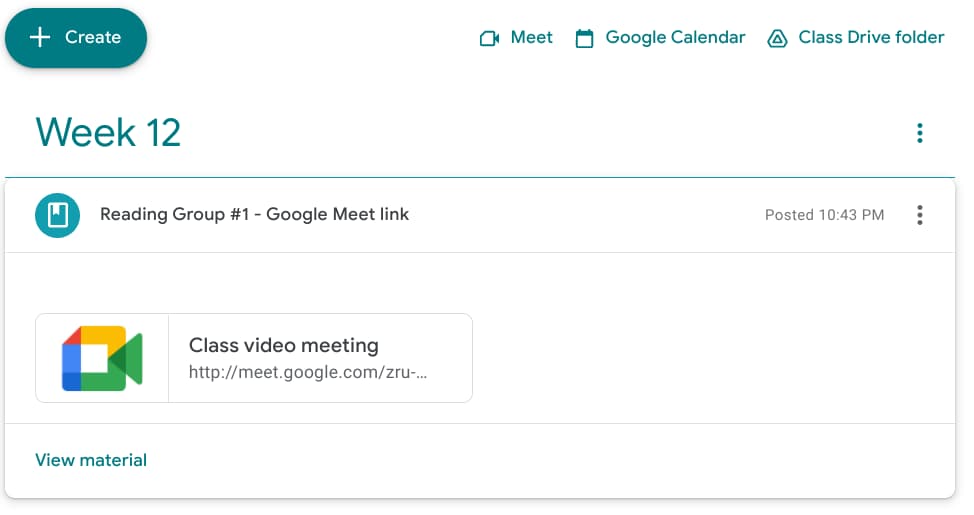 Great! You successfully configured your meeting link using Google Classroom!
Now what?
Check out these 10 fun remote learning activities you can use for your next lesson!