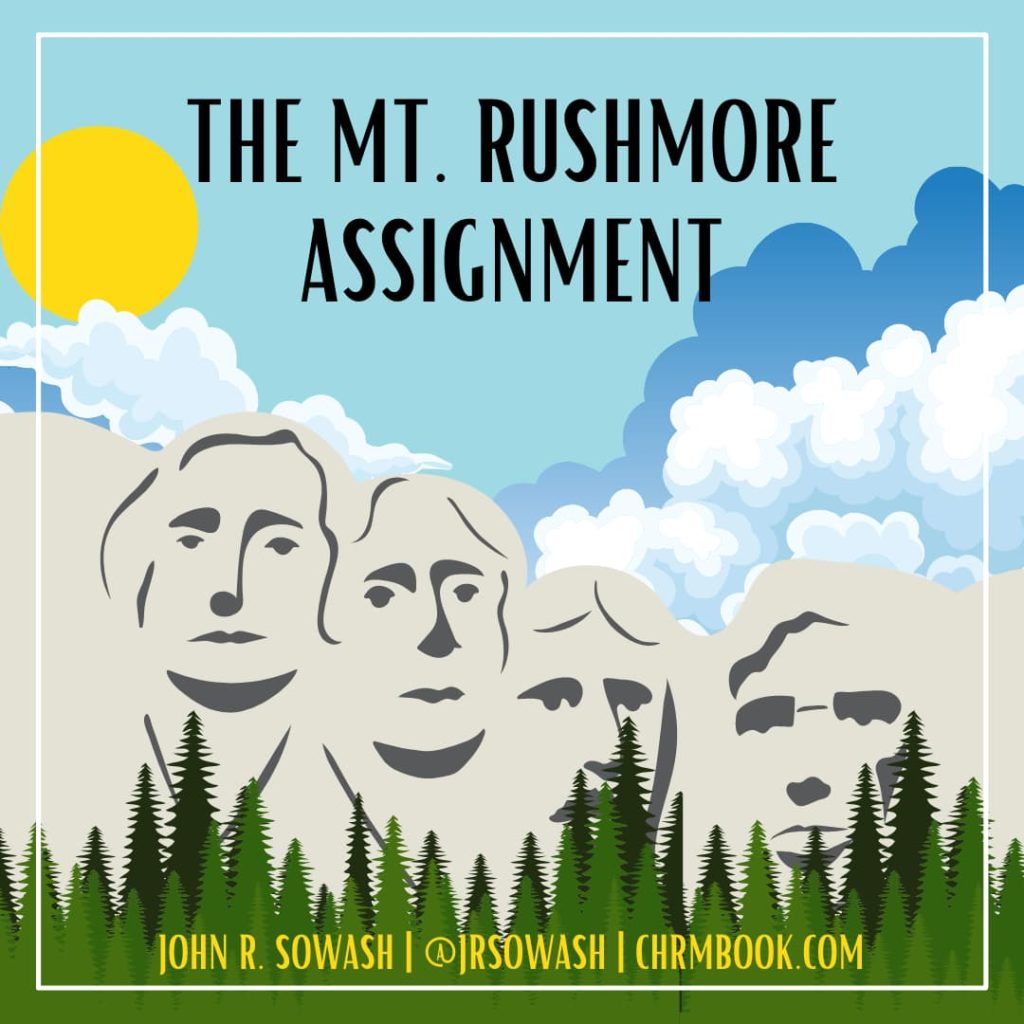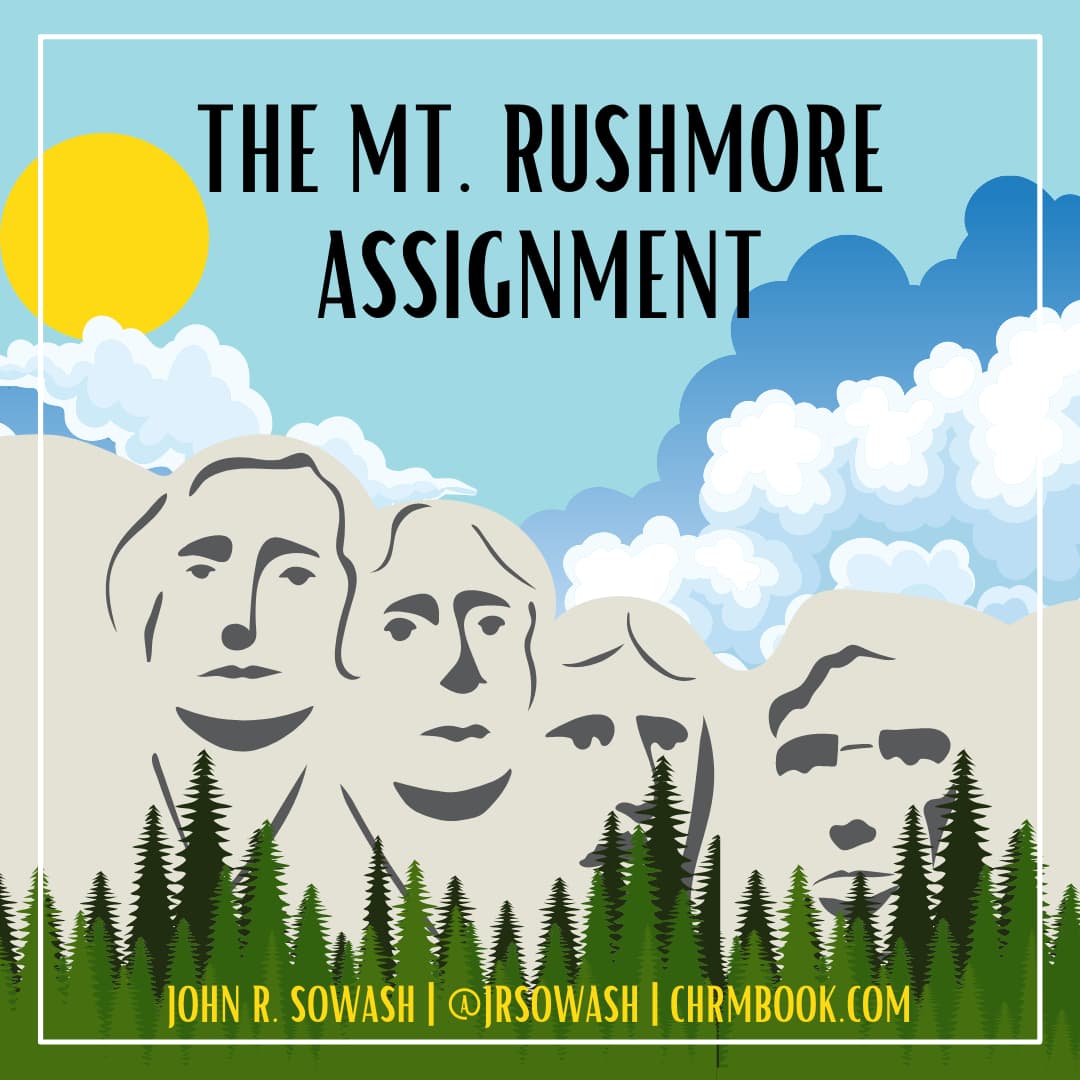 I'm a big sports fan: baseball, football, hockey, basketball, I love playing them and watching them.
Every year, there is a sports desert that spans from March-May.
This is the "hot stove" period when sports radio and TV argue about the greatest teams, players, and sports movies of all time.
There is something inherently entertaining about picking the "top five" of something and arguing about the merits of the list.
No one ever agrees…and that's not the point, it's the discussion that follows!
You can harness this entertainment in your classroom by asking your students to assemble their own "Mt. Rushmore" and discussing the results.
The Mt. Rushmore Assignment:
Pick a topic for your class to study (as broad as possible):

The 5 most important rules of geometry
The 5 most influencial figures of the 20th century
The 5 most critical moments in Red Badge of Courage.
The 5 most critical elements on the periodic table

Ask students to assemble their "Mt. Rushmore" for the topic.
Ask students to design something that displays and explains their selections:
Project Example: the five greatest movies of all time
I created a simple example to illustrate the Mt. Rushmore assignment. Here are the five greatest movies of all time (according to me!).
Image Project
This is the easiest way to create a Mt. Rushmore assignment. Students can use Google Slides, Google Drawing, or Canva to create a graphic listing the top 5 elements. You can have them include a written explanation, or ask them to verbally explain how they created this list.
Classroom Templates: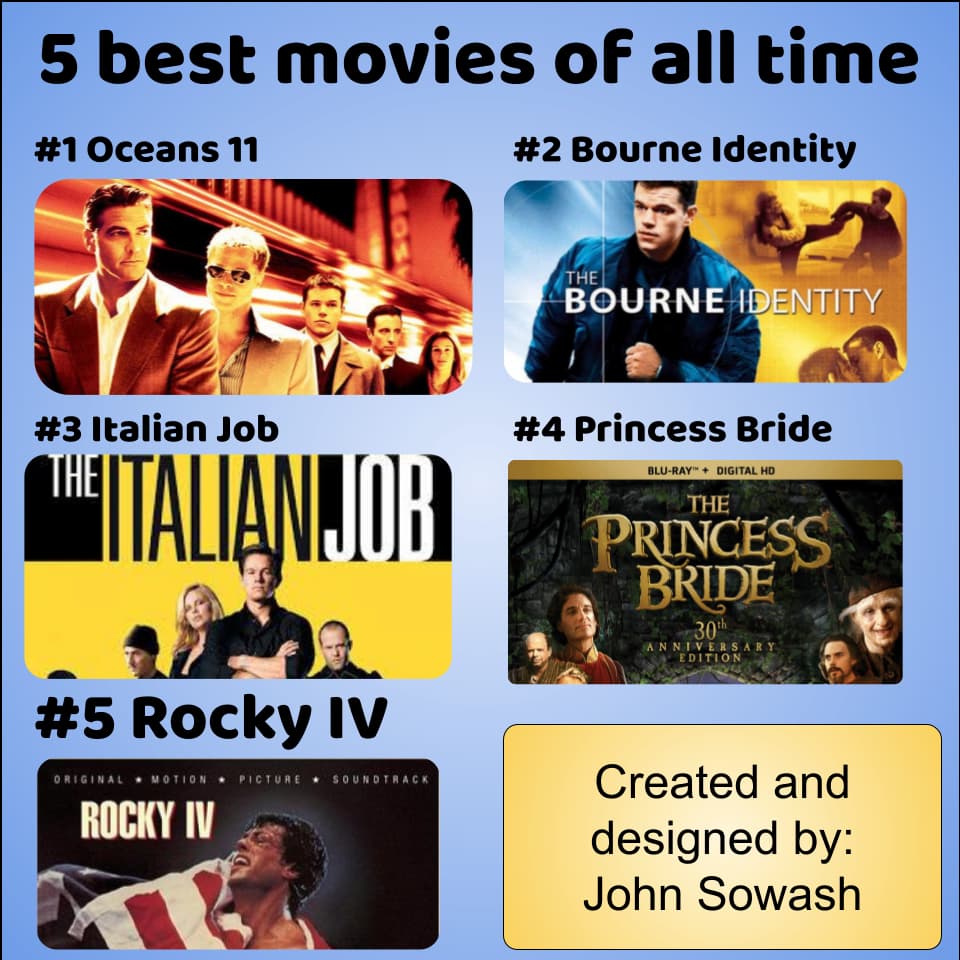 Audio Project
An audio Mt. Rushmore project is a cool way to turn a writing assignment into a fun multi-media project.
A good audio recording requires a good outline or script. I recommend requiring students to write out their thought prior to sitting in front of a microphone.
The easiest way for students to publish their audio is by uploading their file to Drive and adding it to a Google Slide presentation. This is a great way to enhance the image project from above with audio!
🎧 Example: Google Presentation with audio
If you want to go further, you can publish a class podcast for free using Anchor.fm.
For more tips on recording and editing audio, check out this list of my favorite audio tools.
Website Project
A website provides students with more room to explain their selections. Website are very flexible, allowing students to incorporate text, links, images, audio, and video.
You can have every student create their own site, or build a class site with every student contributing one page. Google Sites is an ideal tool to use for this project.
Here are some resources to help you get started:
Video Project
If you have more time, challenge your students to make a video selecting and outlining their Mt. Rushmore picks.
A word of warning…video projects are fun, but they can take a LOT of time.
Make sure you set clear expectations for the project. I would also recommend having your students outline the video and collect their media before they begin editing.
The example below was created with WeVideo. I also recommend Adobe Express (formerly Adobe Spark)