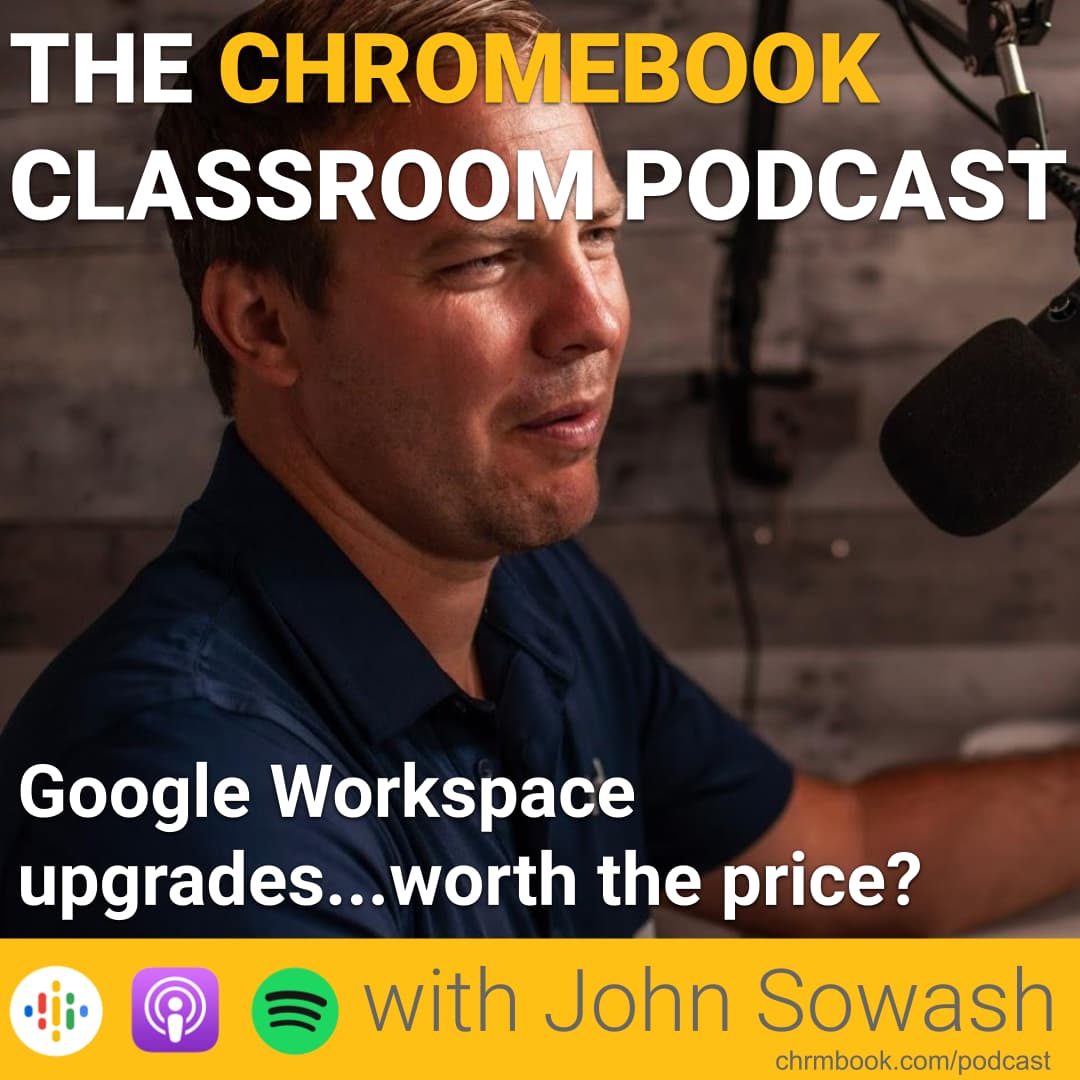 On February 17, 2021, Google announced dozens of updates to their classroom products and tools.
Lissa Brunnan and I discussed the classroom-focused changes in this episode of the podcast.
(If you are a classroom teacher, this episode is worth listening to!)
During the same event, Google announced three new tiers for Google Workspace for Education:
Education Standard
Teaching & Learning upgrade
Education Plus
In this episode, I want to look at each of these tiers and decide if they provide enough value to justify the cost of upgrading .
Are you in charge of managing Google Workspace for your district? Join me this summer for the Google Admin Bootcamp, a virtual event for IT admins.
Google also announced that it will no longer be offering free, unlimited storage to education customers.
Yikes!
Listen to learn more about what this might mean for your district.
I hope this episode will help you make an informed purchasing decision for your school or district.
Episode links and resources: