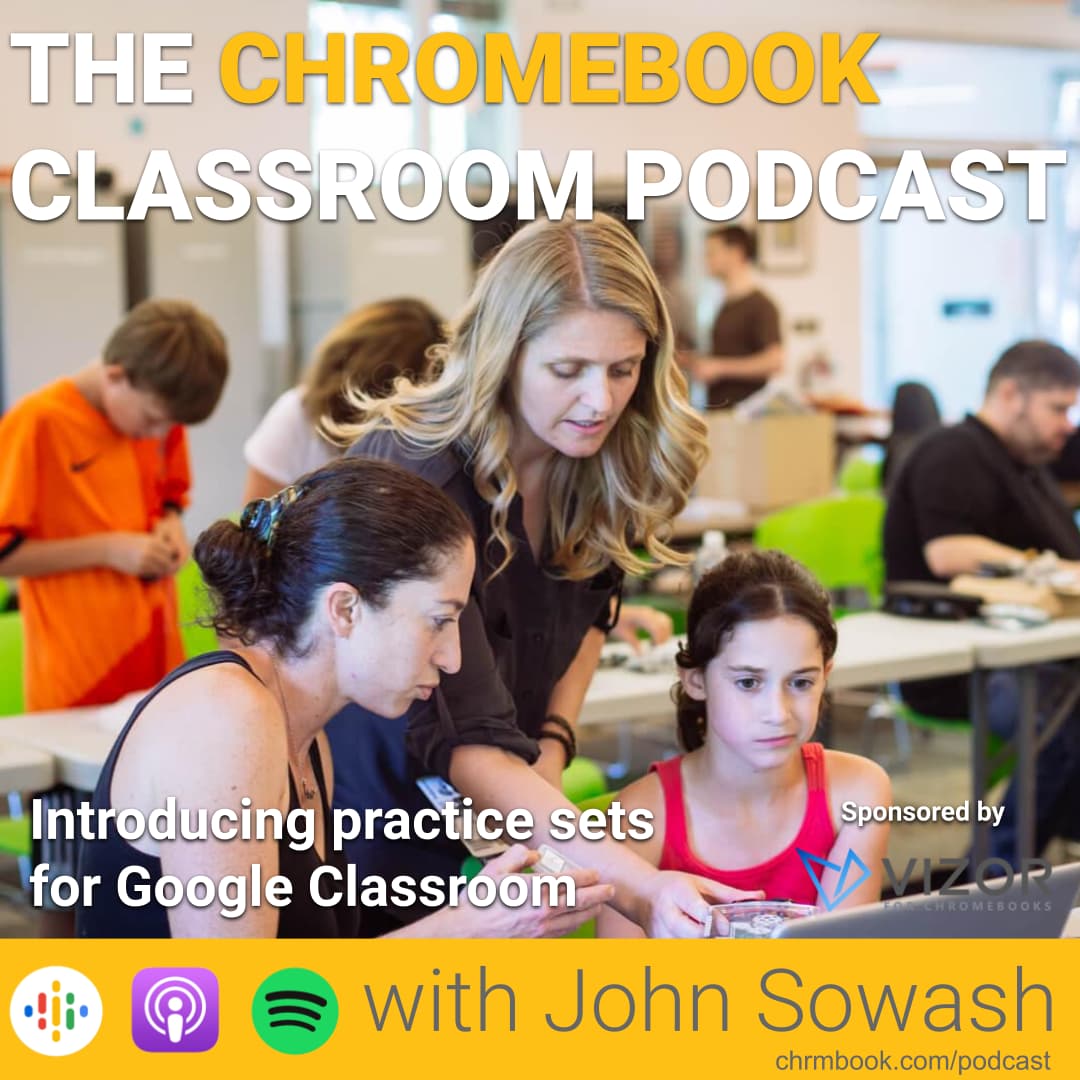 Taryn Sullivan is a product manager on the Google Classroom team.
For more than a year, Taryn and her team have been building a new feature for Google Classroom called "Practice Sets."
Practice sets make it easier for teachers to assign practice problems to students and provide students with real-time feedback and assistance to make sure they don't get stuck.
Episode Sponsor: VIZOR
VIZOR provides Chromebook 1:1 Management Software for Schools. Get 20% off your first year when you schedule a no-obligation demo.
Practice makes permanent
If you want to master a skill, you need to practice.
As a teacher, I know that I need to provide my students with a diverse set of practice opportunities if I expect them to master a skill or objective.
Developing these practice problems is challenging and time-consuming.
During our conversation, Taryn discusses how the Classroom team developed the practice set feature to simplify the process of creating problems from new or existing classroom material.
Those boring PDF documents from your textbook publisher…yep, we can use those, and make them a lot more interesting and interactive!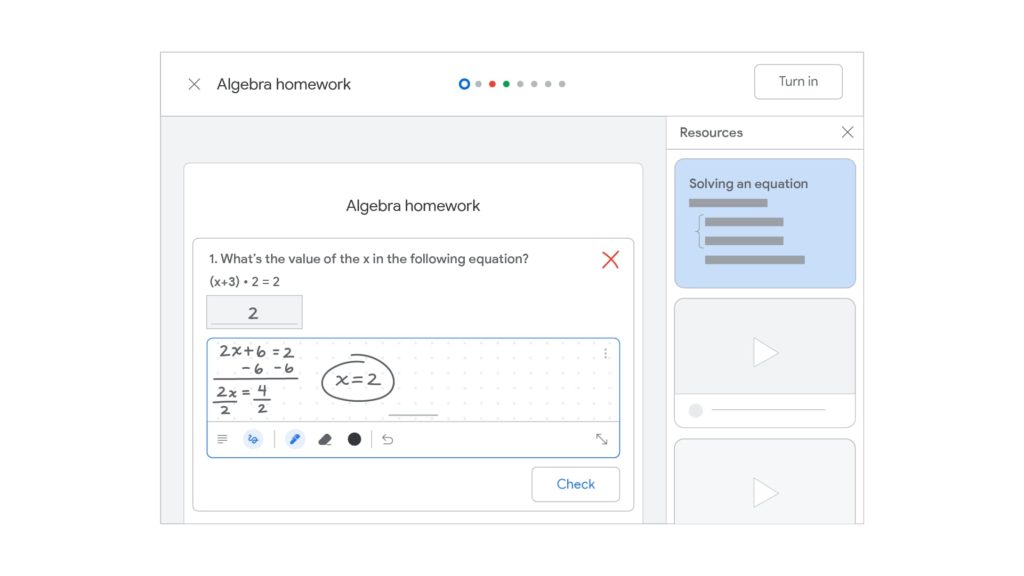 Real-time feedback and support
Taryn describes how practice sets for Google Classroom will provide real-time hints and suggestions to students as they work through a problem, providing just-in-time support to minimize frustration and discouragement.
These hints are "magically" selected from a specially curated selection of resources that include videos, hint cards.
"When we talked with teachers, we learned that they spend hours upon hours trying to find supportive content for their activities. We looked at this problem and said, "Hey, this is something we can help with!" We hope that teachers will appreciate the time they can save with these automatic content suggestions." – Taryn Sullivan, lead PM for Practice Sets at Google
Teachers will have the ability to preview practice sets as a student so they can see exactly what students will experience.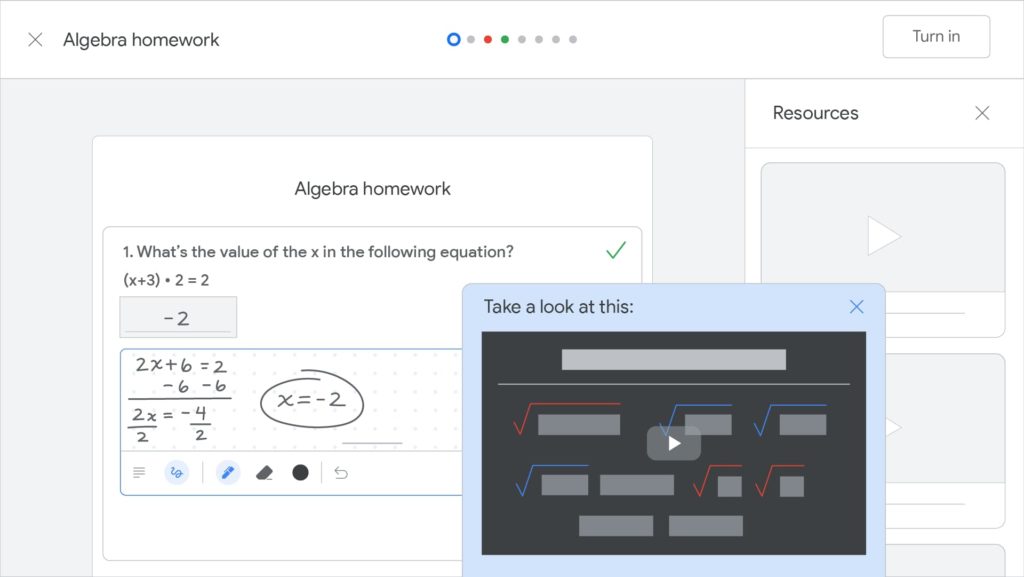 Super-auto-grader
Improvements in auto-grading is the third exciting aspect of practice sets for Google Classroom.
Google has worked diligently to improve the flexibility of the auto-grade feature to accept numerous correct answers like 1/2 and 0.5.
This means you spend less time grading and more time developing lessons to help students build their skills.
Related post: get a full overview of practice sets for Google Classroom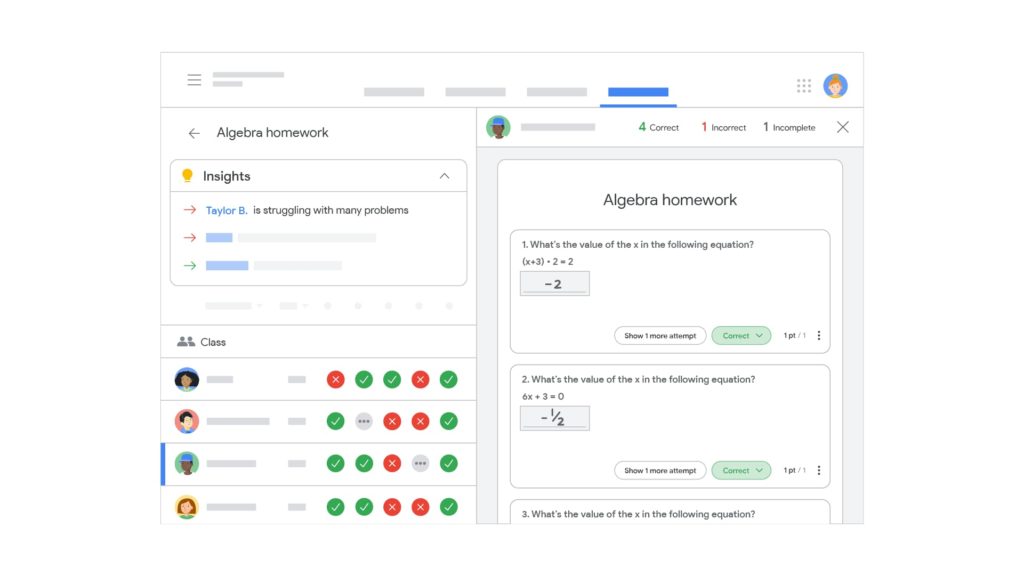 How do I access practice sets?
Like you, I am eager to explore and test out practice sets in a real classroom environment.
In the coming months, practice sets will be released to a small group of beta testers. This group will be slowly expanded throughout the spring and summer of 2022 with a more global launch tentatively planed for the 2022-23 school year.
In order to qualify to be a beta tester your district must be using one of the premium editions of Google Workspace for Education:
Teaching & Learning
Education Plus
Related post: should you upgrade your Google Workspace domain?
Teachers and school administrators are encouraged to fill out this form if you would like to be considered for the beta program.