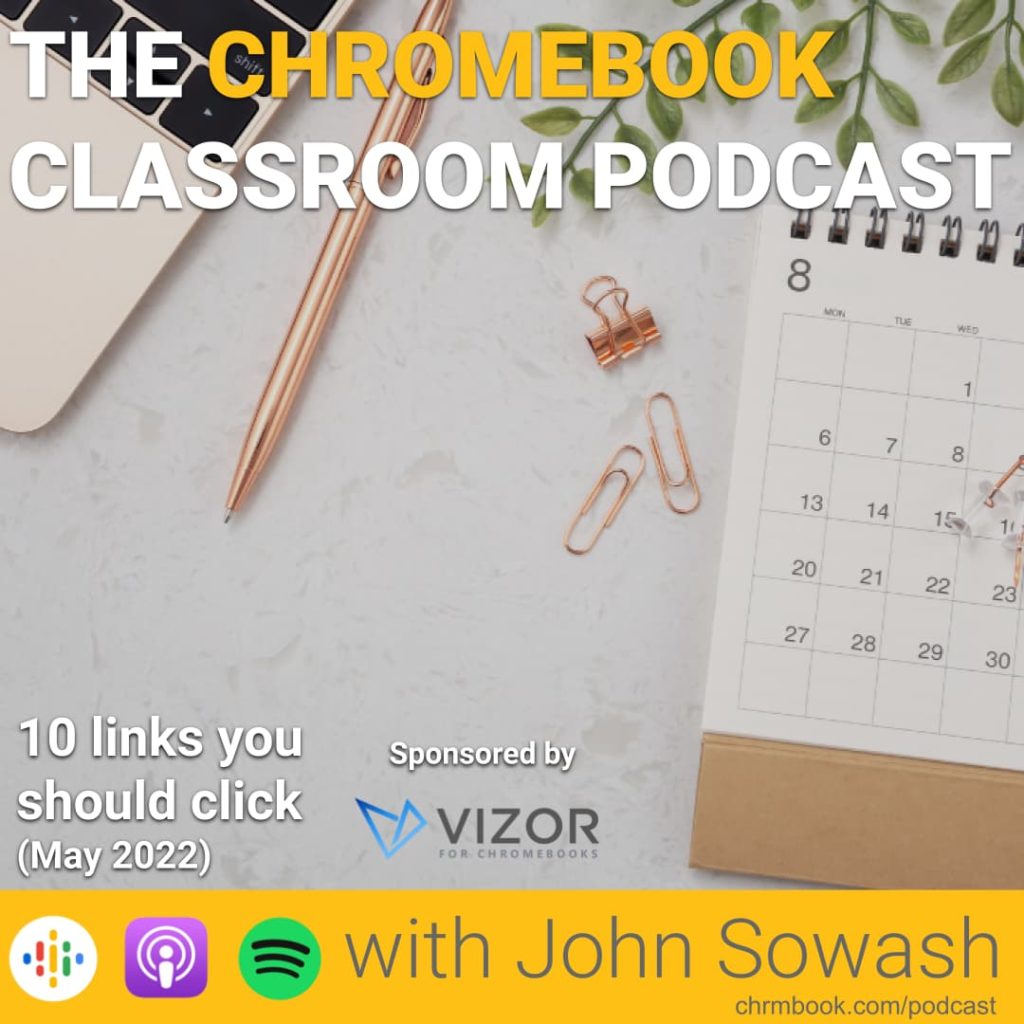 As part of my daily routine, I scan dozens of blogs, visit a handful of Facebook groups and skim through Twitter.
The goal: find the most helpful resources, tools, and articles that I can share with my teacher friends (that's you!)
Episode Sponsor: VIZOR
Thanks to Vizor for supporting the Chromebook Classroom podcast!
VIZOR provides Chromebook 1:1 Management Software for Schools. You can schedule a no-obligation demo of VIZOR and receive 20% off your first year!
Here are my top 10 links for May 2022!
Drop-down menu for Google Docs – Smart chips keep getting better! The newest addition lets you add custom spreadsheet-style drop-down menus in your document. There are also some new building block templates that make it easy to get started with drop-down menus.
New Chrome webstore badges – Google is making it easier to identify reputable app developers by adding badges that will help you avoid installing "copycat" chrome extensions.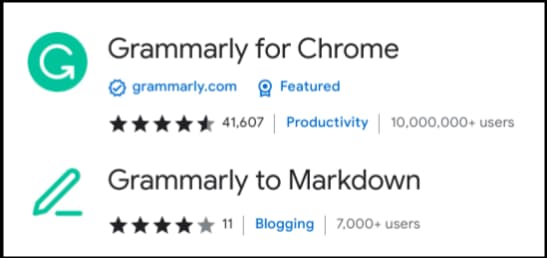 New screencast experience coming to Chromebooks – Chrome Unboxed got a sneak peak at a new feature for ChromeOS. There are more surprises to come for this feature!
Improved storage controls – Google domains will be limited to a combined total of 100TB of storage starting July 1, 2022. Google Admins have new controls to view and manage storage limits for individual users.
NEW Google Workspace Admin Certification – Google announced a new certification for IT admins responsible for managing Google Workspace.
Related: Join me for the Google Admin Bootcamp, a LIVE virtual training to review best practices for managing Google Workspace in a K-12 environment.
Google I/O starts May 10 – Each year Google hosts an event for developers. Most of the sessions are technical, but occasionally they will sneak in a big new announcement. I'll let you know if you missed anything!
10 years of Google Drive – This fun blog post highlights some interesting trivia for your favorite storage tool.
May 16 is national drawing day – here are my 3 favorite drawing apps, tips for finding a pen for your chromebook, and a really cool art teacher you should meet!
Organize Keep by Color – this useful extension lets you sort your Google Keep notes by color.
Edit video using Canva – Last week I created this short video using the new video editing tools available in Canva. I was impressed! The stock photo and video library are really nice!
What awesome resource did I miss?
Got something that's too cool not to share? Hit me up on Twitter or Instagram (@jrsowash). I'm always on the hunt for interesting and useful resources!