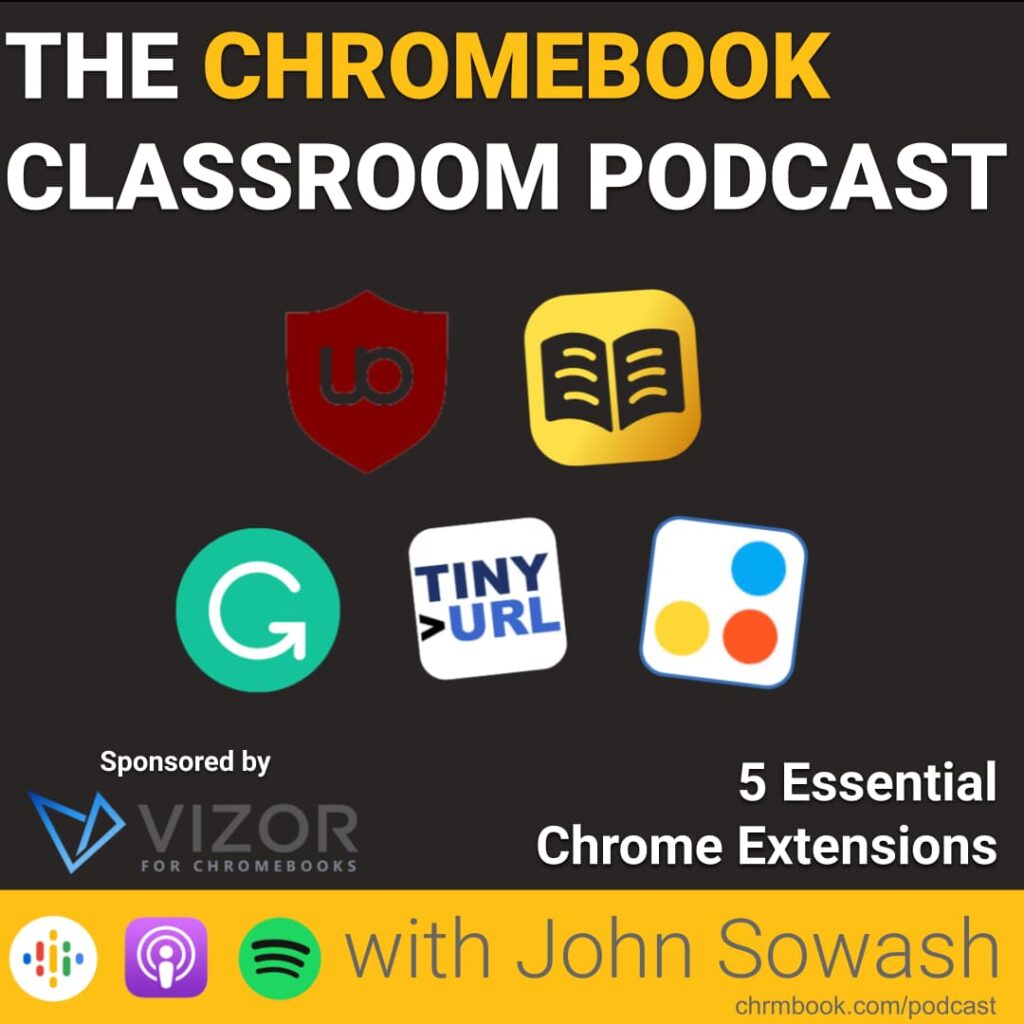 I test and use a LOT of Chrome extensions, but there are only five that I consider essential. Today on the Chromebook Classroom podcast I'm sharing my essential extension starter pack!
Episode Sponsor: VIZOR
Thanks to Vizor for supporting the Chromebook Classroom podcast!
A school district in Virginia "lost" 1,600 Chromebooks. This is exactly the situation that VIZOR can help you avoid!
VIZOR provides Chromebook 1:1 Management Software for Schools. You can schedule a no-obligation demo of VIZOR and receive 20% off your first year!
Chrome Extension "starter pack"
Chrome extensions are tiny little utilities that add additional features and capabilities to the Chrome browser. You can find an extension to do nearly anything!
Here are five extensions that I use every day:
Related post: Top Chrome Apps & Extensions for the Classroom
BONUS extension 🤯
Okay, one more extension just for fun!
I have been using Emoji Keyboard by Joypixels to add emojis in unexpected places like Drive folders, email subjects, and Google Classroom topics.
Related post: 10 ways to use Emoji in your Classroom
There are lots of emoji extensions, but I like this one because it has a great search and it's fast.
What's on your list of essential Chrome extensions? Drop a comment below and share your favorites!