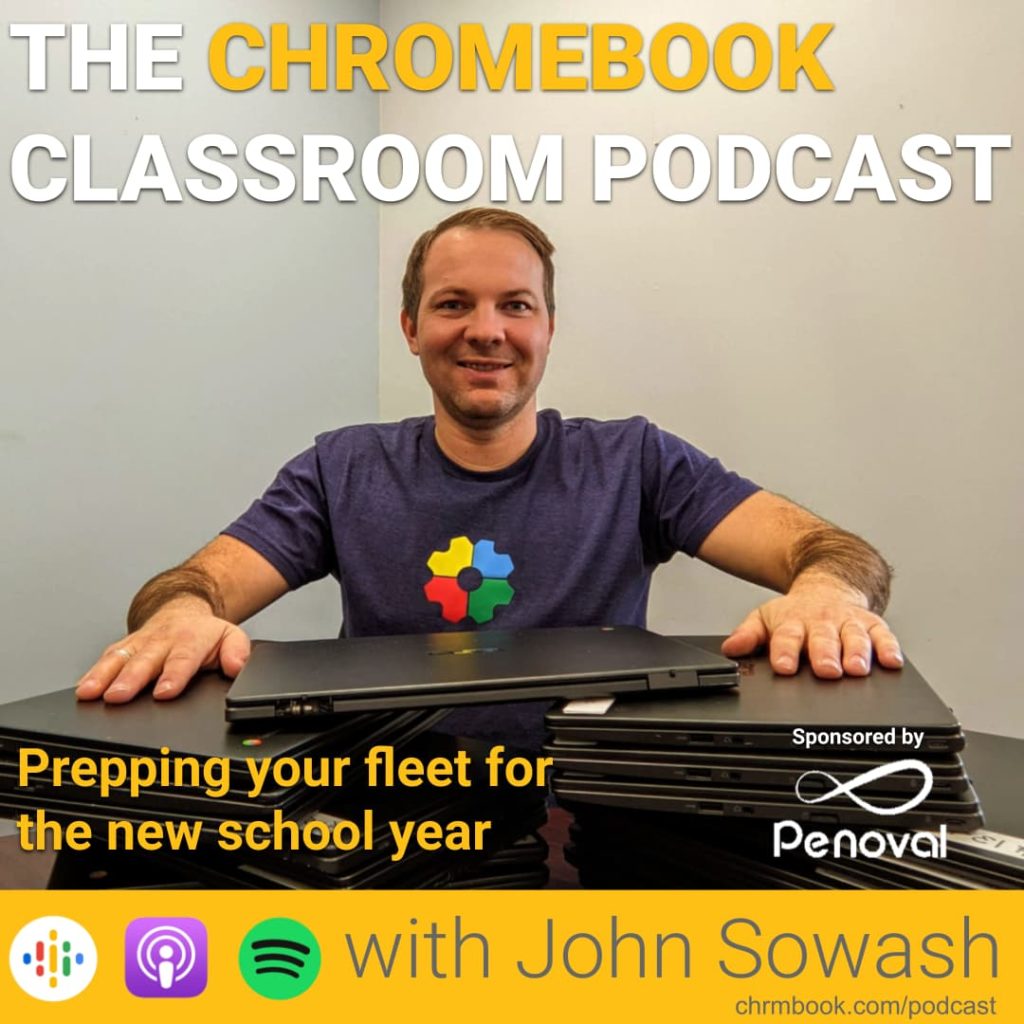 While teachers continue to enjoy summer vacation, IT administrators are busily working behind the scenes to prepare and update devices for the upcoming school year.
Today on the podcast I would like to share two suggestions to help IT administrators clean up and refresh their Chromebook fleet before students and teachers return to the classroom.
Episode Sponsor: Penoval
The Penoval USI702 is an awesome digital pen, and the only one that features a built-in eraser. Enhance your touch-screen Chromebook with this great digital stylus.
🇺🇲 US : https://amzn.to/3HgEstr
🇬🇧UK : https://amzn.to/3NZQTM7
🇪🇺 FR(EU Available): https://amzn.to/3tK4tMb
Powerwash your fleet
Chromebooks have a unique feature called "powerwashing" that can be used to quickly eliminate personal settings and configurations, returning a device to its factory state.
Powerwashing is useful if a device is acting "weird" or if you want to assign a used Chromebook to a new user, but would prefer to remove all previous data. 
The ability to remotely powerwash (reset) a device gives IT administrators the ability to refresh a fleet of Chromebooks without the need to physically touch each one.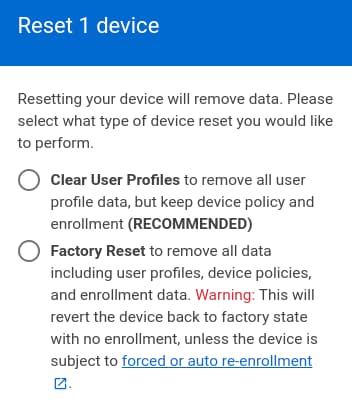 Force ChromeOS Updates
Chromebooks are designed to quietly update in the background without harassing a user with notifications and messages.
On one hand, this is good, but it also means that devices don't always get updated which can result in unintended consequences.
At the beginning of the school year, it might be a good idea to force devices to update to a minimum OS version (usually no more than 5 major releases from the current stable release).
These policies can be configured by using the Google Admin Console to navigate to Devices > Chrome > Settings > Device Settings > Device update settings.
Forcing device updates will ensure that your devices don't get to stale and can eliminate issues before they begin, especially if you plan on using devices for academic testing this fall.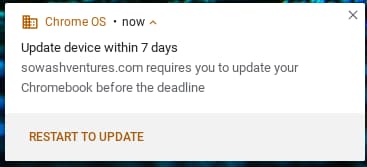 Related: Simplify Chromebook Management with Chromebook Getter