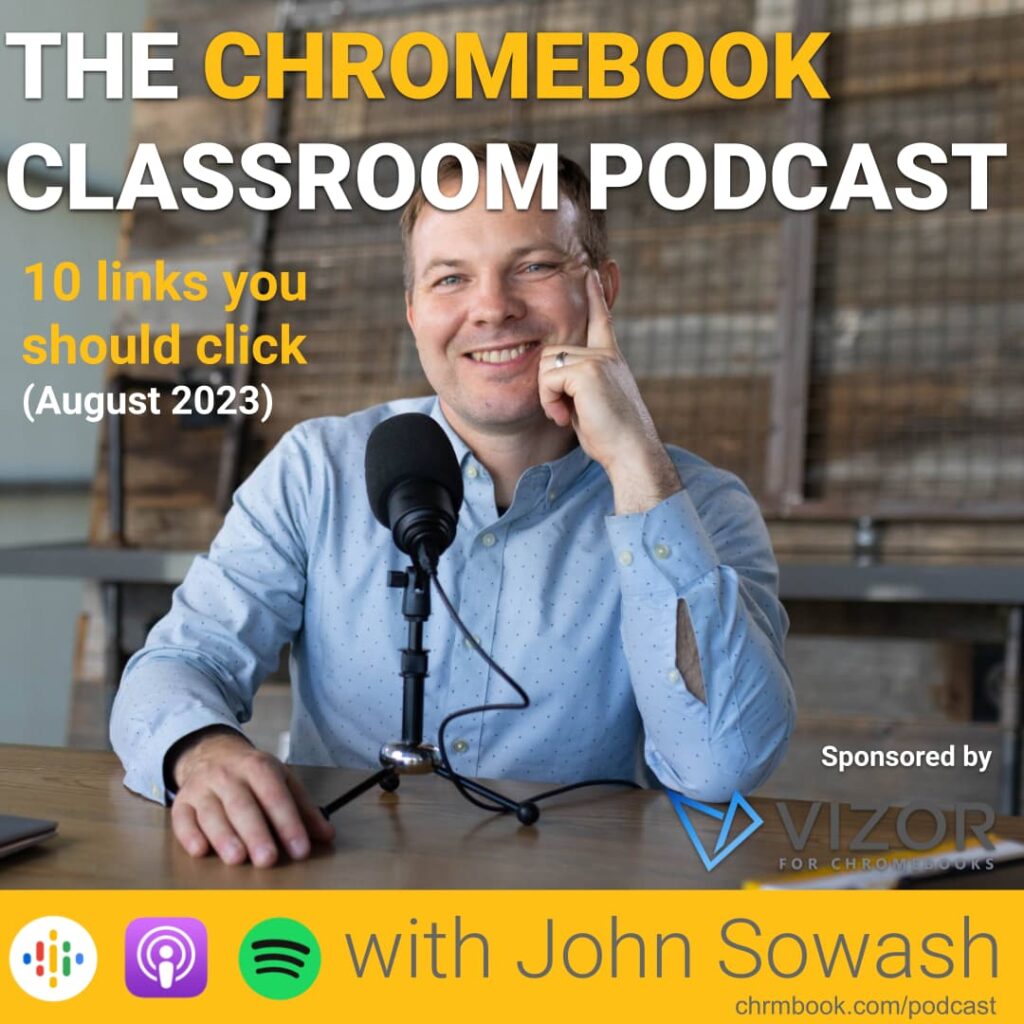 As part of my daily routine, I scan dozens of blogs, visit a handful of Facebook groups and skim through Twitter.
The goal: find the most helpful resources, tools, and articles that I can share with my teacher friends (that's you!)
Episode Sponsor: Vizor for Chromebooks
If you manage a fleet of Chromebooks and other IT assets like projectors and Smartboards, you've probably realized the spreadsheets and the admin console can only get you so far.
VIZOR is a Chromebook and IT Asset management solution designed specifically for school districts that integrate all your systems together.
Vizor recently released more than 60 new features including integrations with Jamf and Microsoft Intune, the ability to bundle assets together (like a Chromebook, case, and headphones), and a streamline device repair system.
Visit vizor.cloud/cbc to save 20% off your first year!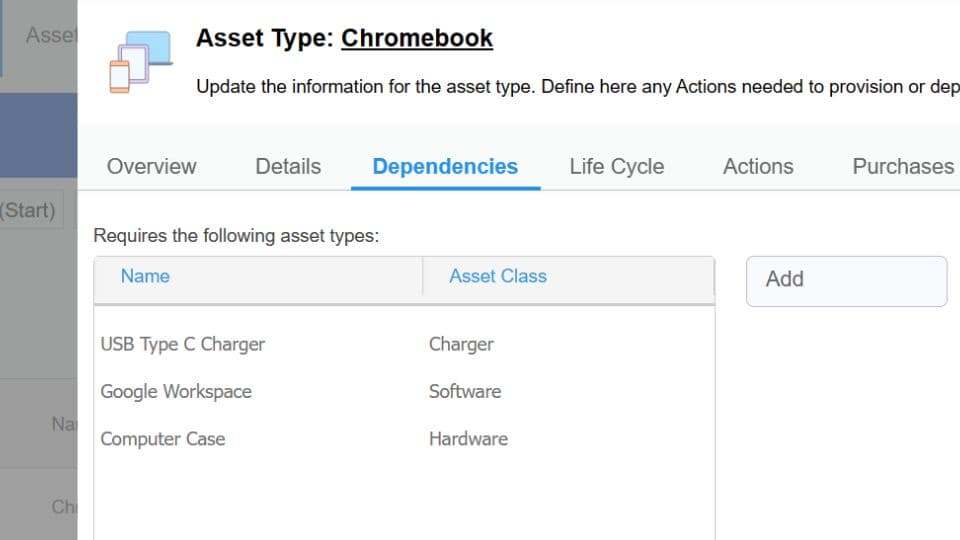 Here are my top 10 links for August 2023!
NEW: you can now WATCH this episode on YouTube!
Lock assignments in Google Classroom – This long-requested new feature is rolling out now to all accounts. Allow 1-2 weeks for all accounts to update.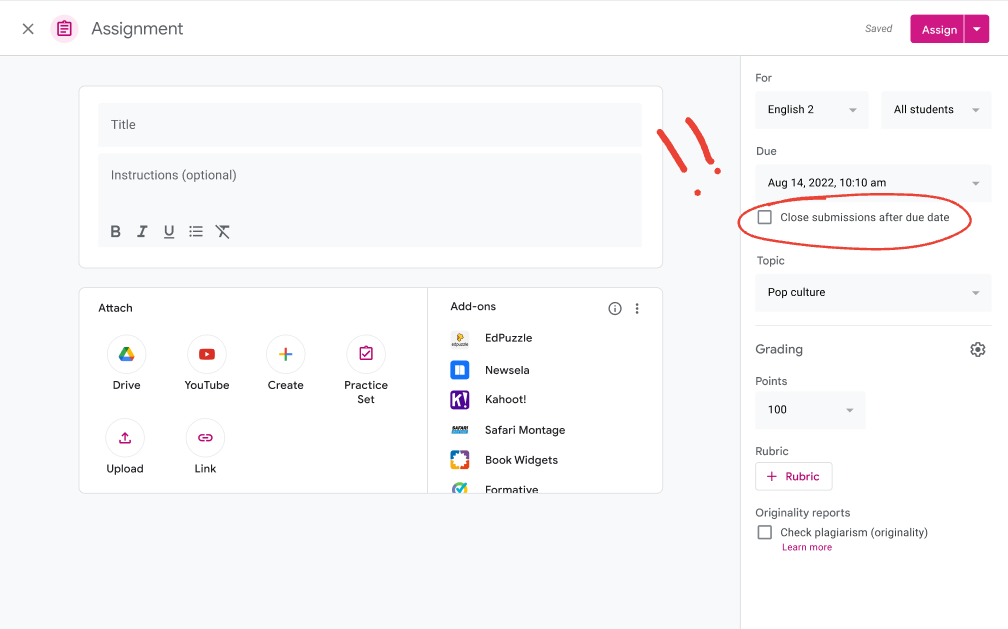 Access a Classroom as a visitor – If your school has upgraded to the Education Plus edition of Google Workspace, School admins and Tech integrators can "visit" a Google Classroom without being a co-teacher.
NotbookLM – A small team of Google engineers is working on an interesting AI powered project to help students find insights hidden in their class notes. NotbookLM (Language Model) can summarize and suggest content from your personal collection of notes. Sign up for early access.
Inside a Genius Mind – Google Arts & Culture has a special digital exhibit on the work of Leonardo Da Vinci which pulls together artifacts from 28 institutions from around the world.
Is LaCrOS finally ready? – Kevin Tofel believes that Google is nearly ready to make the Linux version of the Chrome browser the default option for Chromebooks. This project has been under development for over 2 years. You can learn more about LaCrOS here.
Essential student technology skills – I just finished updating my list of the essential tech skills you should teach your elementary, middle, and high school students.
Selfie Cards activity – this simple activity is a great way to get to know your students AND test their technology skills.
Be careful of back to school Chromebook "deals – If you are in the market for a new Chromebook, make sure you understand how to look up the auto-update expiration (AUE) date of a Chromebook.
Alice Keeler's recommended tech tools for 2023 – Alice is fond of saying that "technology is not a pedagogy." This list links student outcomes to six useful technology products. Pick one to try this year!
Jamboard vs. Fig Jam – My latest YouTube video compares two popular whiteboard apps. Which one is best for your classroom?
Get my 10 links every month!
Sent to your email inbox each month.
What awesome resource did I miss?
Got something that's too cool not to share? Hit me up on Twitter or Instagram (@jrsowash). I'm always on the hunt for interesting and useful resources!