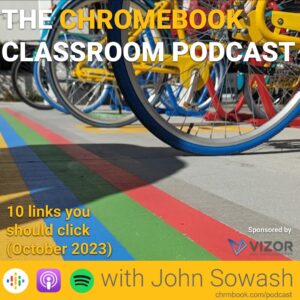 As part of my daily routine, I scan dozens of blogs, visit a handful of Facebook groups and skim through Twitter.
The goal: find the most helpful resources, tools, and articles that I can share with my teacher friends (that's you!)
Episode Sponsor: Vizor for Chromebooks
If you manage a fleet of Chromebooks and other IT assets like projectors and Smartboards, you've probably realized the spreadsheets and the admin console can only get you so far.
VIZOR is a Chromebook and IT Asset management solution designed specifically for school districts that integrate all your systems together.

Google just introduced "Chromebook plus" devices which are designed for teachers. VIZOR can help you inventory and maintain teacher devices, Chromecasts, and projectors so that they have the best equipment to help them in the classroom
Several schools that I work with have improved their Chromebook management by switching to Vizor. Schedule a demo and save 20% off your first year!
Here are my top 10 links for October 2023!
Google Champions Summit – In early October I spent three fun days at Google HQ in California attending a special event for Certified Trainers, Innovators, and Coaches.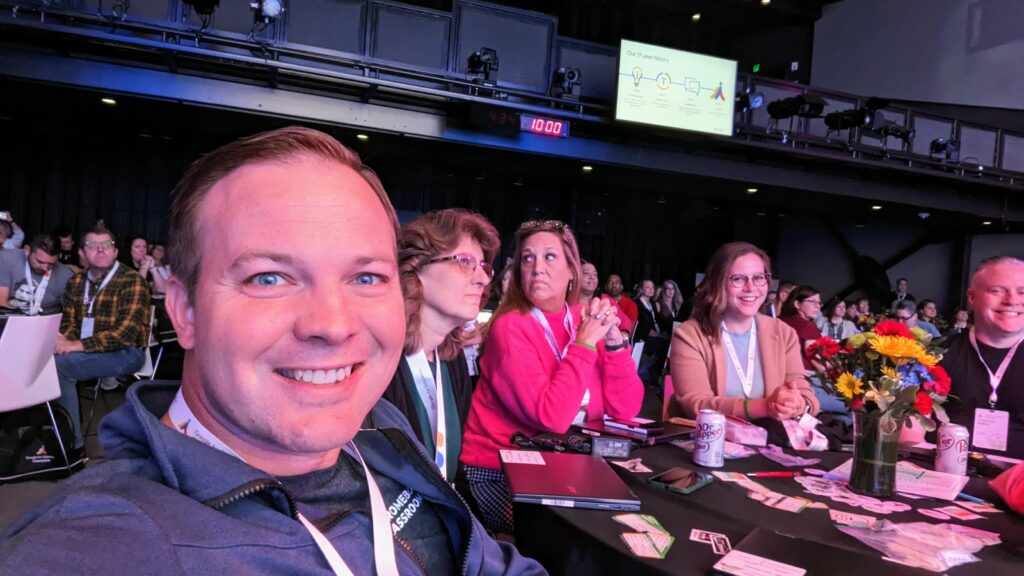 "Plus" Chromebooks for teachers – Google introduced "Chromebook Plus," a line of performance Chromebooks for professionals (like teachers). Should teachers use a Chromebook as their primary device? Join the debate over on my Facebook page.
So long, Jamboard – if you haven't heard the news, Google announced that it will end support for Jamboard application and hardware in October of 2024. This video summarizes the announcement and suggests some replacement tools. 
"Activity" panel in Google drive – A new option is coming to Google Drive to help you review approvals, comments, and share requests.
Building Blocks on top in Docs – The next time you create a new Google Doc you will see new prompts to use building blocks to create meeting notes, email drafts, and other building blocks.
Improved appointment scheduling – you can now schedule short, 5 minute appointments and hide appointment schedules from your calendar.
Schedule a meeting with Gmail – you can now suggest times to meet directly from Gmail. This is a pretty slick update that will be great for tech coaches!
Google Slides pumpkin carving template – Celebrate the season with this classic fall activity!
Live pointers in Google Slides – this new feature lets you see exactly where someone is working within Google Slides. You can enable / disable live pointers from the "view" menu in Slides.
MagicSchool.ai – this is a great collection of AI tools specifically for teachers. Get ideas for your next lesson, questions for the video you assigned, or build a rubric for your next project.
Get my 10 links every month!
Sent to your email inbox each month.
What awesome resource did I miss?
Got something that's too cool not to share? Hit me up on Twitter or Instagram (@jrsowash). I'm always on the hunt for interesting and useful resources!