The whiteboard has been a fixture of the classroom for decades. There's a good reason teachers have found whiteboards and chalkboards valuable:
They are easy to use
They require little preparation to use in a lesson
They can "save" work for the next class period
They are at the front of the room, easy for everyone in the class to see
Classroom whiteboards do have a few disadvantages, however:
You can't take them with you
Eventually, you run out of space
They are hard to preserve long-term
They have limited visual options (just a few colors!)
Have you considered a digital whiteboard?
Digital whiteboards became pretty popular during the teaching-from-home period of 2019-2020. While no one wants to return to this instruction style, some interesting new tools were developed and continue to be used.
Here are three of my favorite digital whiteboard tools for the classroom
Google Jamboard
Google's virtual whiteboarding tool is simple and easy to use. Jamboard is part of Google Drive and built directly into Google Meet, making it an excellent choice for virtual learning courses.
Jamboard is simple, which makes it a great tool for simple classroom activities, but experienced teachers might find the limited set of options disappointing when compared with more advanced whiteboarding tools.
Related post: Jamboard vs. Figjam (which whiteboard app is better?)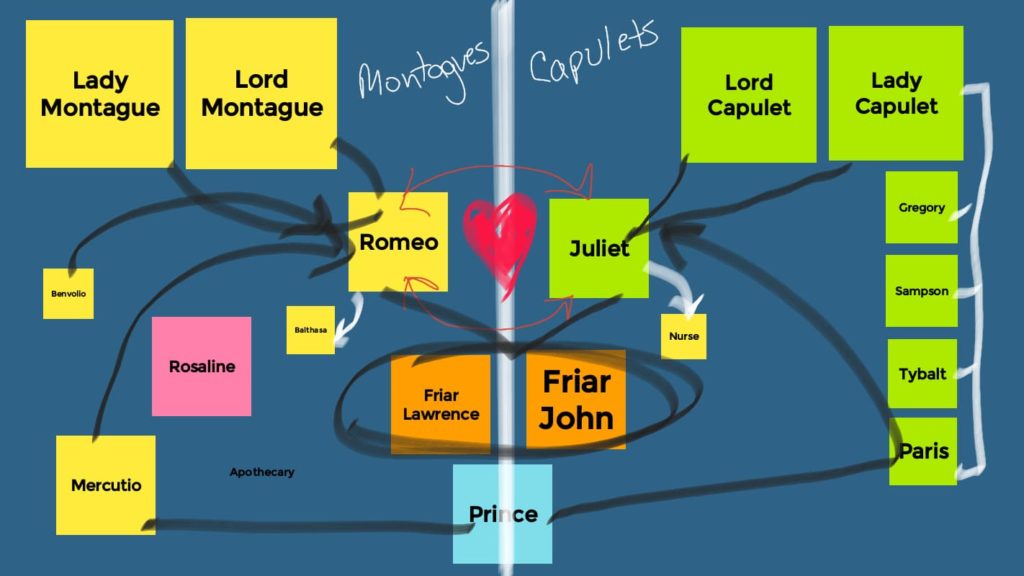 Whiteboard.chat
Whiteboard.chat contains an impressive collection of features and teaching tools that will satisfy any teacher! There are unique tools available for teaching math, science, reading, music, coding, and more.
Whiteboard.chat offers three different teaching modes:
Teacher-directed – students watch as the teacher uses the whiteboard.
Collaborative – students participate together as a class on a single whiteboard
Individual – students receive a copy of the teacher-prepared activity which they complete on their own individual whiteboards, under the guidance of the teacher.
These teaching methods provide flexibility for teachers who can model a problem, put students together in small groups to answer a question, or assign individual activities.
Whiteboard.chat also offers a wide variety of support tools such as math manipulatives, timers, polling, stickers, and the ability to import files including PDFs and Google Drive files.
Related Post: Can a Chromebook replace the whiteboard and red pen?
My biggest concern with whiteboard.chat is the volume of tools, widgets, gizmos, and options that are available. While exciting, this collection of tools can be overwhelming.
Teachers can use whiteboard.chat for free, but boards are only saved for 7 days. Annual plans are very affordable, starting at only $30/year.
Best Feature: Large selection of widgets, activities and integrations
Biggest Challenge: can feel overwhelming because there are so many options!
Sample Lesson: Plate Tectonic Review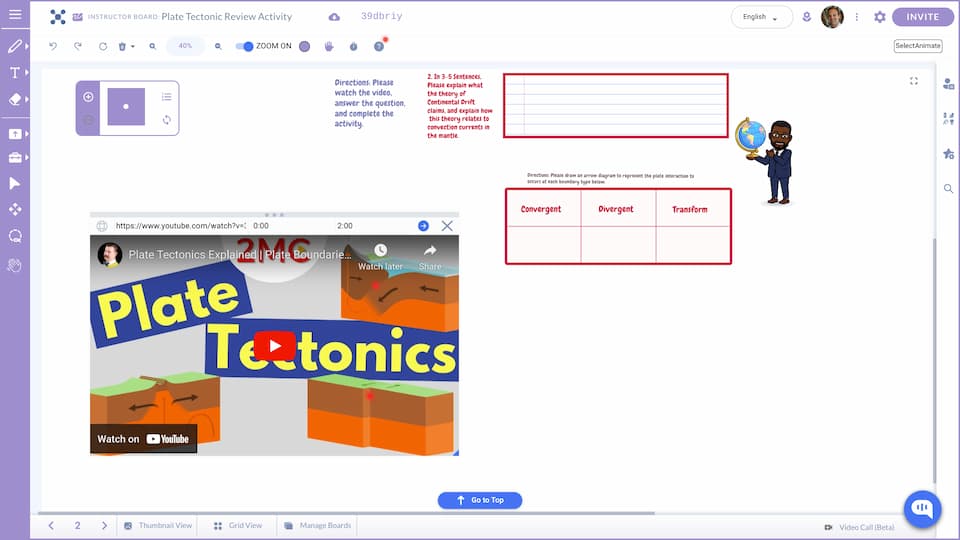 Figjam
Figjam is the third and final digital whiteboard tool I would like to review with you. Figjam was created during the pandemic to help designers and coders plan and collaborate virtually in a fun and creative environment. As it turns out, Figjam is also great for teachers and students!
On the podcast: Introducing Figma for Chromebooks (Noah Levin, Design Director)
Figjam feels a little bit like Jamboard, but with many more tools, classroom management controls, and a lovely template gallery to find a lesson for your classroom.
I really appreciate the ability to lock and hide sections of a lesson, preventing students from editing my instructions and hiding things that I don't want them to see or work on yet.
The downside to Figjam is that it isn't a Google product, so you do need to create a free account for you and your students (it's easy). While not directly integrated with Google, you can assign Figjam files using Google Classroom.
Figjam is 100% free for teachers and students. Visit figma.com/education to activate your free teacher account.
Best Feature: Fun and easy to use
Biggest Challenge: Doesn't directly integrate with Google
Sample Lesson: timeline template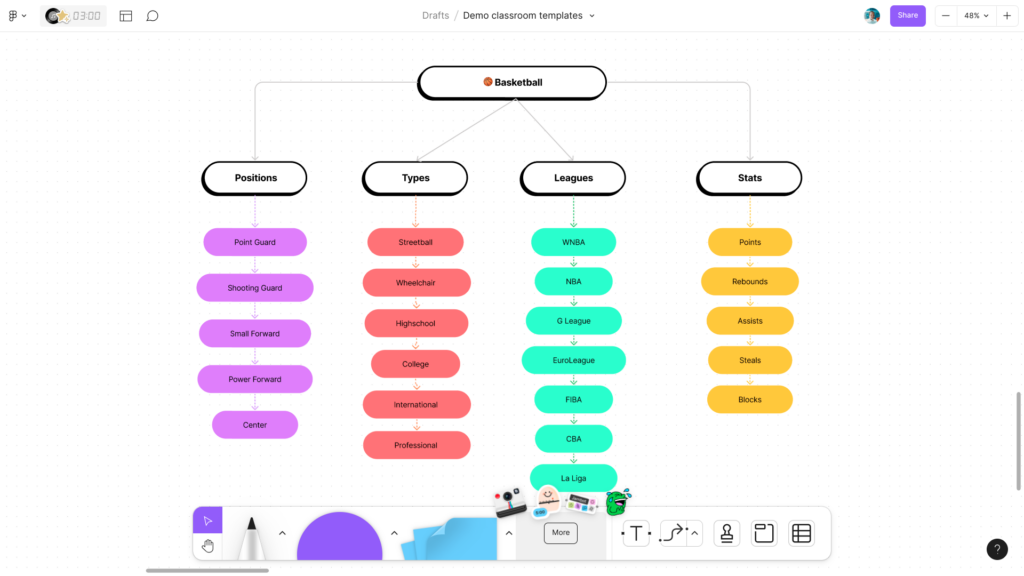 Which whiteboard is right for you?
The three tools reviewed here are only a few of the whiteboarding tools that are available. There are SO MANY! I have used a LOT of them and have tried to save you time by picking three that I think are particularly useful.
Only you can decide which one is right for you, based on your teaching style, subject, and age of your students. I don't think you can go wrong with the options on this page.
If you have a favorite that's NOT on this list, feel free to leave a comment and tell us about your favorite tool.