Chrome extensions are helpful little utilities that add additional features and abilities to the Chrome browser.
Extensions are great for teachers AND students!
Extensions can help students with common, repetitive tasks (like citations).
They can also provide quick access to reference materials like the periodic table and the dictionary.
Data privacy reminder
Before we take a look at some Chrome extensions for students, I need to point out that many school districts block the ability for students to install extensions on their own.
If this is the case, you will need to reach out to your IT admin and ask them to approve or whitelist these extensions for student use.
Preventing students from installing extensions is probably a good decision as there are some inappropriate or malicious extensions that you want to avoid.
Your IT administrator also has the ability to automatically "push" these extensions to student devices, or add them to your district "white list" so that students can access them.
Let's take a look at my five favorite Chrome extensions for students!
Note: I have personally researched the five extensions listed below to confirm that they are appropriate for student use. These extensions do not collect personal information and are appropriate for any age user.
My favorite extensions for students
Cite this for me – I wish I had this extension when I was in college! Cite this For Me quickly creates an APA / MLA citation for the page you are viewing. I tested a lot of citation extensions and this is my favorite.
Classroom Quickview – Updates the new tab page to display a list of upcoming assignments from Google Classroom. Clicking on one of the listed assignments opens up Google Classroom to that activity.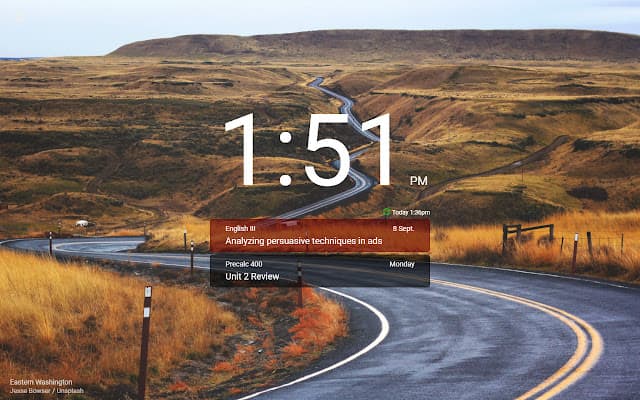 Related Post: 5 Chrome extensions that will save teachers time and energy!
Google Keep – Quickly save links, images, and text from any web page! The Keep extension makes doing research MUCH easier! Combine with Cite This For Me and students will have everything they need to cite their sources.
Google Dictionary – Double click on any word to see the definition and hear the pronunciation.
Kami – If you need to annotate a PDF, this is my favorite option! Students will see a blue "open with Kami" button when viewing a PDF. The free version of Kami is very useful and includes the ability to draw, add text, highlight, and add comments.
Which extension do your students use?
Honestly, I had a hard time limiting myself to five Chrome extensions for students…there are many more that could have made the list!
What extension do your students appreciate?
I started a Twitter thread with lots of additional suggestions. Check it out and add your favorite!
Additional Resources: