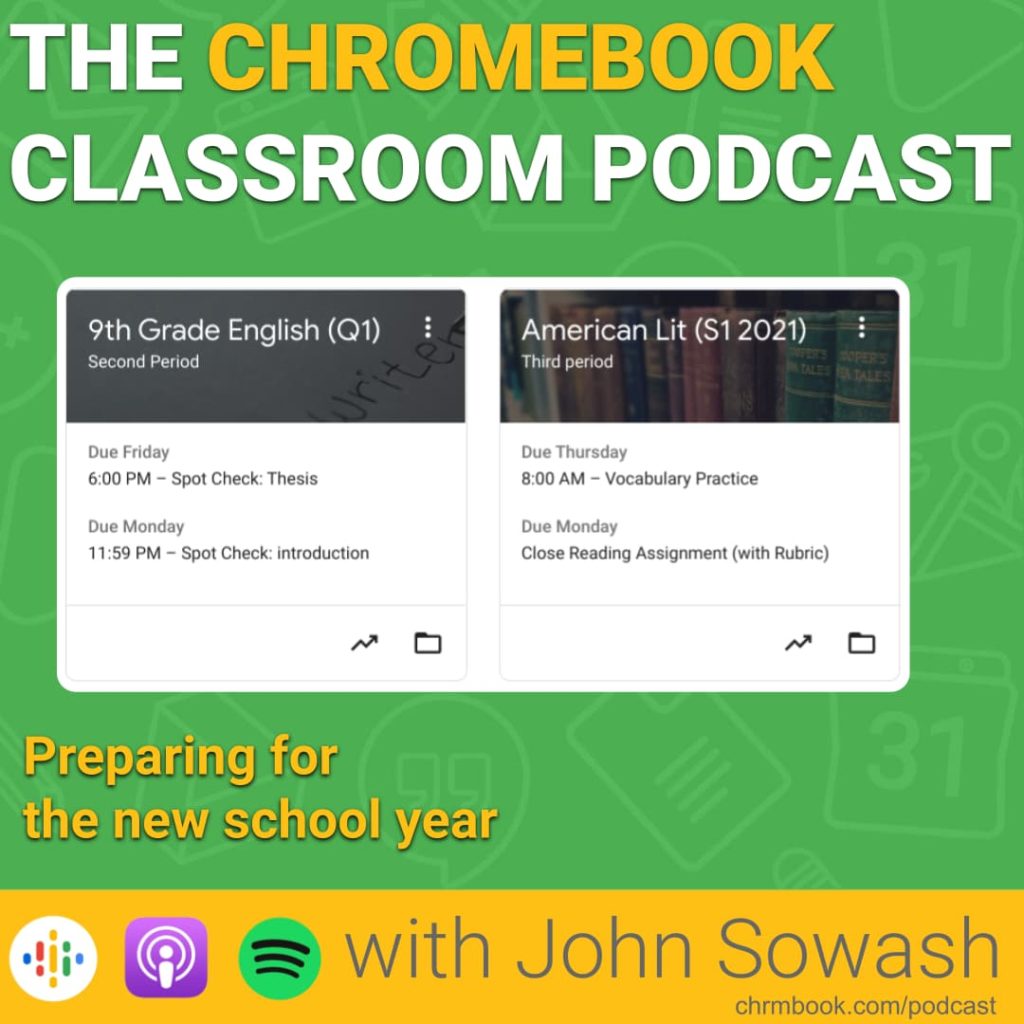 As summer winds down, it's time to get ready for the new school year by preparing your Google Classroom courses. In this episode I'm sharing the four-step process that I use to build my courses along with some advanced tips and new features you can use this year.
Episode Sponsor: Classroom Kickstart!
Classroom Kickstart is a self-paced course that will help you launch the 2022-23 school year using Google Classroom. This course has been updated to include great new features like featured images, add-ons, and practice sets.  
Preparing your courses in four easy steps!
Setting up your Google Classroom is a pretty straight forward task. Here are the four steps I follow when creating my courses:
Archive old classes & create new ones (BONUS: naming strategies)
Adjust Classroom settings (The one setting I immediately change)
Organize and post class resources (two things I always share)
Invite students and co-teachers (Three ways to add students)
Related: Archiving your old courses
Listen in to hear me discuss each of these four steps and explain my process and tips for preventing students from turning on old work, strategies for organizing your topics, and time-saving tip for posting announcements to your students.
BONUS: Advanced setup tips to help you re-use your rubrics, update your comment bank, and take advantage of Google Classroom Add-ons (new for 2022!).
Download my Classroom setup Checklist!
If you like to check tasks off as you complete them, download my free Google Classroom setup checklist! It contains a list of all of the steps I outlined in this episode and will help you start the year with confidence.