Chromebooks are a wonderful resource for your elementary classroom!
The use of Chromebooks in your class shouldn't eliminate hands-on activities and personal interaction, but they certainly can enhance what you are doing!
With a little bit of practice and training, even early elementary students will quickly learn to navigate and use Chromebooks for learning.
Chromebooks can work just as well as ipads in an elementary setting.
There is no reason that students as young as 5-6 can't effectively navigate a Chromebook!
But don't take my word for it, take a look at some of the amazing things that this elementary teacher is doing in her early elementary classroom!
This school turned their 1:1 iPad program into a 1:1 Chromebook program. Listen to learn what prompted this change.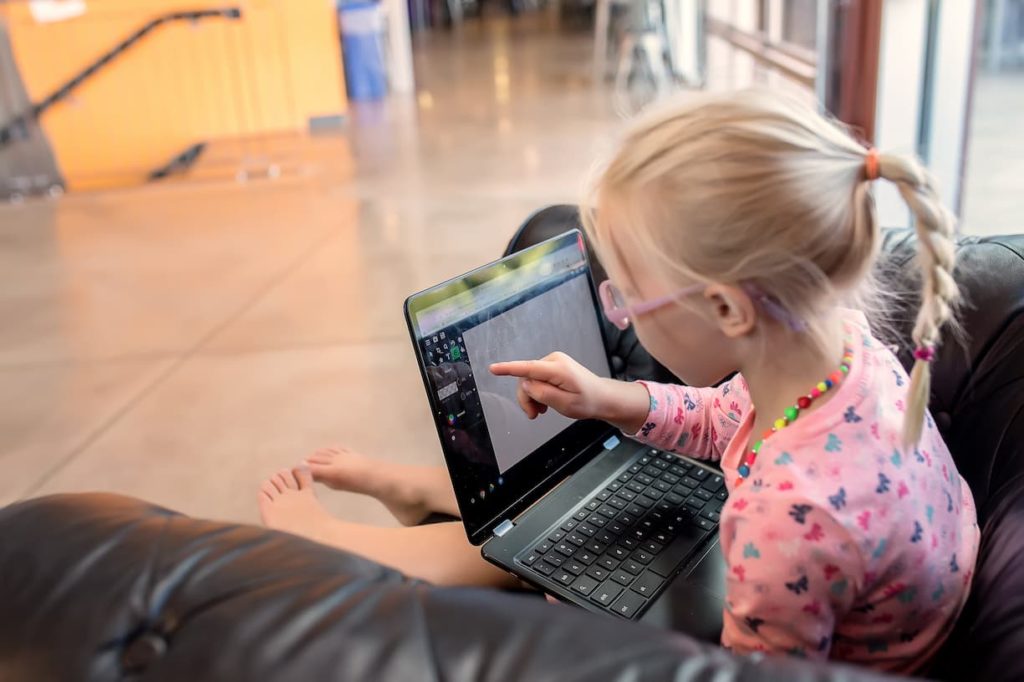 Elementary Chromebook Basics (getting started)
Students (of any age) will struggle if you don't teach them some Chromebook basics.
You can review my student tech skills checklist to identify the topics you need to review with your class.
Logging in to a Chromebook is also a big concern for elementary teachers. Check out this post for tips and suggestions on how to get your students to log in quickly.
And, for a little fun, review some "Chromecabulary" with your students to make it easier to give them verbal instructions.
Now that we have discussed these important topics, let's take a look at the best tools for using technology in an elementary classroom.
Chromebook resources for elementary students
Here are some of the tools that I recommend to help your students improve their vocabulary, practice reading, and exploring math concepts.
These tools are primarily math and reading review sites that you can assign during independent work time, as station activities, or homework.
Quizlet – This is my favorite tool for vocabulary, memorization, and flashcards. Quizlet is easy to use and provides a wide variety of games and activities to practice your study sets. Make sure you check out Quizlet Live, a fun game you can play with your entire class!
ABCya – This site features a large collection of grade-level aligned learning games. This is a good resource to use when setting up station activities or giving students free time.
IXL – If your students need to practice their basic math skills, IXL provides lots of practice problems! Note that the free version of IXL has a limit of 20 problems/day per student.
Math Playground – This is another place to find practice problems for your students. There's no daily limit on Math Playground, but the site is ad-supported.
Khan Academy Kids – The kid's version of Khan Academy is designed for students in preschool through second grade and features learning activities for math and reading. Teachers can set up a class account to monitor student progress.
Teach your Monster to Read – this is a cute game that helps students build basic letter and phonics skills. Funded by Usborne Books, the web-based version is completely free.
Typing.com – Typing is something you just have to do and typing.com gets the job done. It's a classic, no-frills way to learn how to type. Completely free with ads.
NewsELA – Find age-appropriate non-fiction articles for students using NewsELA. The best feature of this site is the ability to adjust the reading level of the article. You will also find writing prompts, comprehension quizzes. Free to use once you create a teacher account.
BrainPop – this collection of learning videos is very well done and will engage your elementary students. The free version of BrainPop features a solid collection of videos. Purchase a subscription to unlock even more content.
This list is far from comprehensive but covers the tools that I have personally used and can confidently recommend. I'll continue to add to this list as I make new discoveries!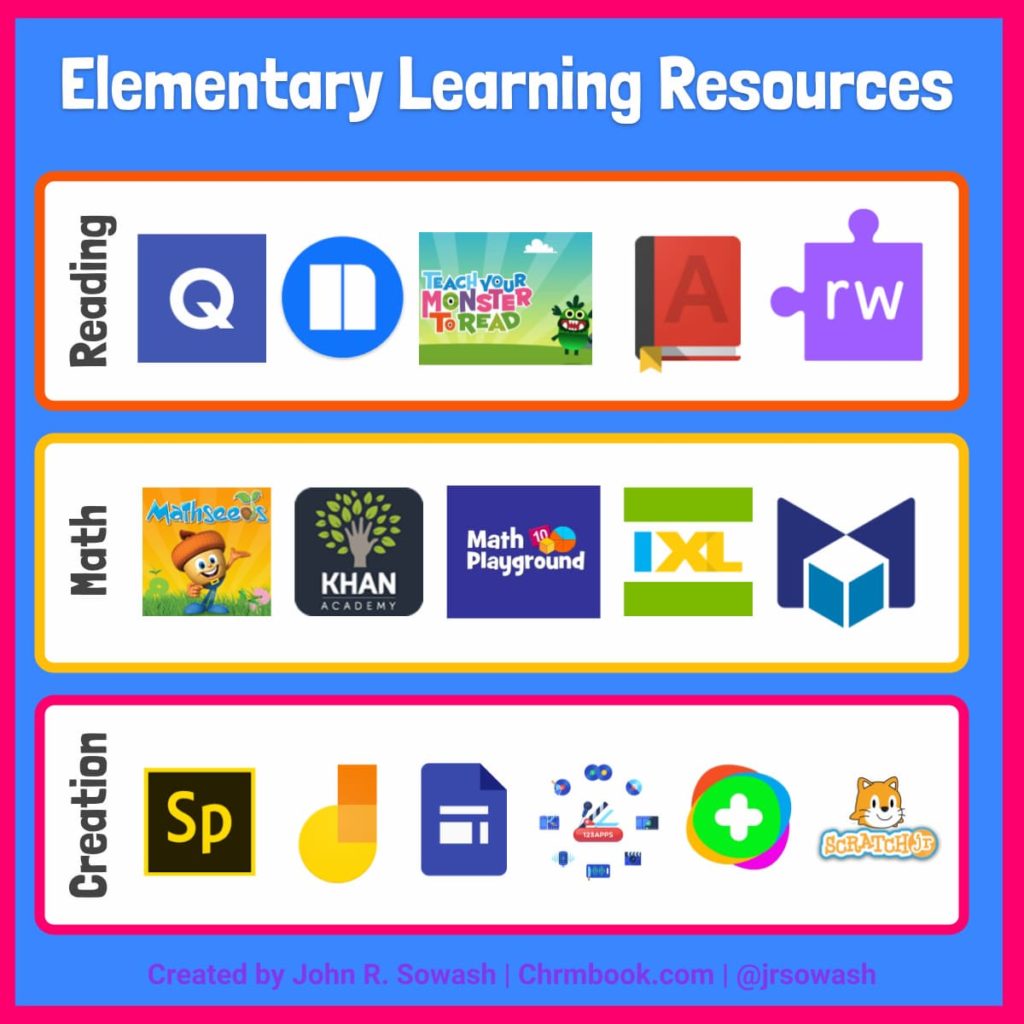 Learning Support Tools
As students begin interacting with your lessons, they may need some support with new words, or difficult math concepts. These are some helpful learning support tools that all students can benefit from using.
Google Dictionary – this free Chrome Extension provides word definitions and pronunciations. To use it, just double-click on a word! Note: this extension does NOT work inside of Google Docs.
Chromebook Dictation – Chromebooks have a built-in dictation tool that is great for young students who aren't proficient at typing. Check out this post for detailed instructions on how to enable and use this feature.
Select and Speak – This is another Chromebook accessibility tool that can help students who are still learning to read. When enabled, your Chromebook will read selected text, including PDFs, Google Docs, and Google Forms!
Read&Write for Google – This Chrome Extension works inside of Google Docs to support students during reading and writing activities. Students can have text read aloud or use various highlighters and dictionary elements. Some features require a premium subscription.
Math Learning Center – The Math Learning Center has designed more than a dozen classic math manipulatives for helping students interact with math concepts. You'll immediately recognize classics such as GeoBoard, Tangram, and Number Line. Completely free to use.
Creative tools for elementary students
So far, the tools I have shared are very passive. Students are reading and interacting with content, but they are creating anything.
My hope is that you will quickly move beyond direct instruction and guided practice and allow your students to be creative with their Chromebooks.
Here are my favorite creative tools for elementary students working on Chromebooks.
123apps.com – This website features simple tools for recording and editing audio and video. This is a great place to visit to record a quick audio reflection or mini-podcast. This site is completely free and you don't need to register or log in to use it.
Flip Grid – FlipGrid is a free video discussion platform that encourages students to share their thoughts, experience, and ideas using video! Flip grid is lots of fun and includes an extensive library of lesson ideas and response prompts.
Jamboard – Jamboard is a collaborative whiteboard for doodling, drawing, and writing. If you have touch-screen Chromebooks, Jamboard is a great tool to practice handwriting and fine motor skills.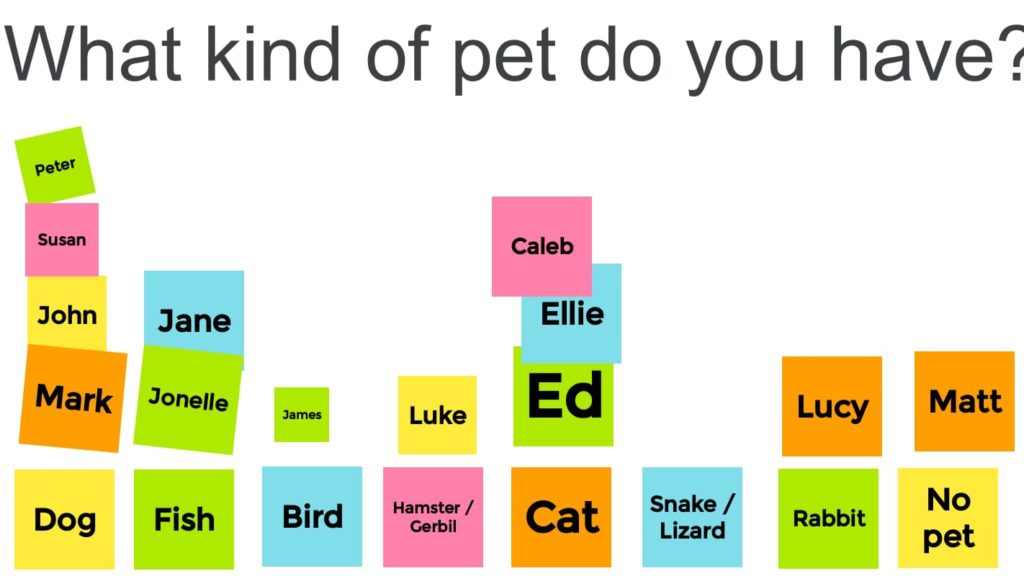 Chrome Canvas – Sketch and draw without limits! Chrome Canvas is a free drawing tool that I use to annotate maps, diagrams, and images. It's a fun way to create original works of art! This is an ideal tool for classrooms with touch-screen Chromebooks.
Scratch Jr. – Introduce your elementary students to block coding with Scratch Jr. Students learn the basics of writing computer code. When they master Scratch JR students can begin using Scratch, the MS/HS edition. Scratch is a free project maintained by M.I.T.
Google Sites – Google Sites is a simple website tool. Students of all ages can learn to build and share a website. Sites is great for class projects, research assignments, and portfolios. Free to use if your school uses Google Workspace for Education.
Book Creator – Students of all ages love creating books! These digital books look just like the real thing and can include original drawings, videos, text, and more! Book Creator and Google Site are similar tools. Take a look at both and decide which one is best for your classroom.
Adobe Spark – Adobe Spark is a simple tool for creating images, websites, and video. Spark is a great way for young learners to demonstrate their creativity. Completely free to use, but students will need a Google or Adobe account to log in.
These two elementary students will teach you how to create a video project with Adobe Spark!
Technology opens up powerful opportunities for self-expression. The tools listed above will allow your elementary students to share their learning with family and friends!
This list of resources for your elementary classroom is far from exhaustive.
I will add new recommendations as I discover them.
I would love to know what tools YOU are using in the classroom. What should I add to this list?